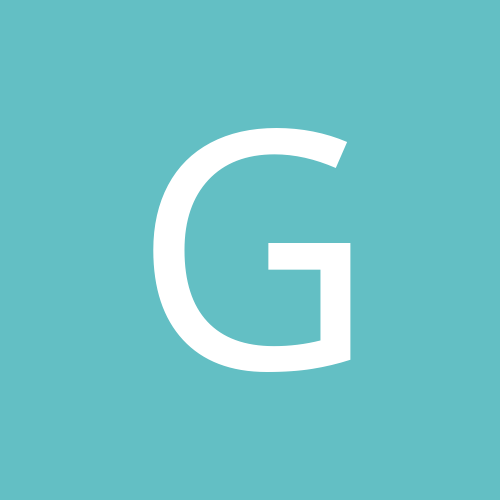 Content Count

280

Joined

Last visited
Community Reputation
0
Neutral
Recent Profile Visitors
The recent visitors block is disabled and is not being shown to other users.
First, thank you for all your help. I really do appreciate it. the toggle switches I have found determine which form of video signal is being sent TVI, CVI, VBS, or SD. I previously had a mic direct into the unit and now wish to use the integrated software mic. That is not working so apparently a software issue, something this DVR is not setup for, and not going to work with the built in mics, like me, it's old. Thank you for the warning, I understand the audio legalities in my area and am in compliance with the notification requirement. It did not play audio in the recording from the camera during playback, as the mic in the camera is not a select-able input option in the software. Video is recording fine but the audio component is not available on either camera that has a built in mic. If there is a way to split the audio out of the stream and connect it to the RCA audio input on the DVR then it might record otherwise it appears I'm out luck and will have to stick to the external mic I have now. Thanks again for trying.

Yes, set to hd 1920x1080, h265 compression, 30 fps, and rg59 Siamese cable, under 60ft length, video is good.

Plug external mic back in to rca at back of DVR unit and have audio from monitor. Will not recognize internal camera mic and allow switching to it. I have also updated camera 2 to Pro Series | A22CJN2 also with internal mic. moved it's cable to camera 1 input and still will not switch from local (external mic RCA input on back of DVR unit)

Is there another place to set up? what am I missing?

Doing that, and that is where HDCVi is not an option, only Local. Check box in main and both in substream are checked, g711a as audio format. applied and saved. Camera is Dahua pro series A22DFAZ. That is why it is so frustrating.

Sorry for not making it clear. I was replacing the camera and mic on cam 1 input?

I need help or advice. My Dahua DVR will not accept audio signal from a new camera. I had a working external mic setup with camera 1 on the DVR by using the prescribed Source: Local setting on the camera page (RCA plug on back of unit). I upgraded the camera which sends audio over the coax cable. The manual says to select Source: HDCVI as the audio source. This does not come up as an option. Does this DVR accept audio over the coax?

You could post a solar light to trigger at the road as they enter lighting the vehicle and use a separate battery powered camera or a separate battery and ir illuminator and several cameras pointed at that lighted location. Light might make them pause for a good shot. but I would definitely separate the illuminator from the camera location to secure the camera location. you will need several batteries. Realize that ir will not give true color where a solar powered flood light will. how far are you from any power source? IR illuminators are relatively cheap, as are lower res long range cameras with 5 -50 mm lens. I would focus it on only the width of the rd. pick up the back of the vehicle will give better luck on plate reading and low angle also to cut head light glare. possibly put light source on one side of road to focus attention there and camera without ir further back or and/or on the opposite side. hide camera and power in stump, etc. or tree. any curves in path? catch them as they come around it. good luck

Thanks, I was going to run cat 6 to the new ones and may change them out later 1 at a time. Any recommendations on specific dvr. I was looking at the dahua hcvr7808. A few questions though ? 1- What format are the video file recorded in? 2- what resolution playback? 1080 correct? 3- What is the largest IP camera resolution mp? 4- limit to frames rate per camera? or overall? 240 ? where to get in US?

I need to update and expand my system. I have an old 4 camera analog system. I am looking to add at least 2 more cameras now and and replace the DVR and replace others later to all Megapixel cameras. I am looking at 8 channel dvr's. I do not want to replace the Siamese cables or the existing cameras at this time. With a moderate budget of $1500 would it be wiser to go with a hybrid IP/analog dvr and use baluns over the existing Coax, or go with analog/HD-TVI/IP or Analog HD-CVI/ IP setup to use the existing cameras and add IP new ones over cat6 cable upgrading the existing to CVI or TVI Cameras later. I have not found a dvr that will allow me to convert to all channels IP and still have the 4 analog for now. From what I understand IP give me higher MP cameras where HDTVI and HDCVI limit the resolution to 2mp. Direction in which way to go would be. appreciated. Need: 8 channel dvr with 4 analog to upgrade to all MP option1: 8 channel Hybrid IP analog DVR option2: 8 Channel Hybrid Analog/HDCVI/IP DVR

I am researching dashcams for the car, one with all the bells an whistles for the father-in-law. He is looking for my recommendation and I will be getting the same one, whatever I like it. So what do you have/ like and dislike and should avoid? I am reading that some have big gaps in segments between recording. I kind want the black box aspect with gps, speed , direction sensors etc. Thanks in advance

Sorry for not getting back about this, The camera was toast. Received the new one the next day and sent the defective one back. The new one is working fine. It set up a lot easier this time. Gesualdo

I have a new CNB xcm-24vf camera that I just installed, and about 45 min after install (just enough time to put everything away) it started to act like it was irising due to clouds passing over, no problem. this then gets faster. It then was flashing to a white screen and back to the picture really fast, it then when all white for a few seconds and finally went black. All within a couple of minutes. I didn't have any problems on bench before installing. After I took it down and put the old camera back up. I tested it again and it is still black screen. I have already set up a return and should have another camera tomorrow. Having said all that- What went wrong?

thanks everyone. This is driving me crazy because I basically need to decide for someone else. let me run a couple of scenerios by you to clearify my understanding. 1- If I use ip over coax: I will need IP camera, hybrid dvr, and converters to power and convert signal to coax and back to connect to dvr. but gain more cameras, higher resolution, image size, and frame rate depending on dvr. But, more expensive connector/converter and possible converter size problem on camera end. using octagonal box at present for connection point. 2- If I use HD-SDI: I will need HD-SDI camera, Hybrid HD-SDI DVR, existing cable. I will have few cameras (maybe not enough), limited picture resolution and size than IP, slower speed, but at higher cost 3 If I simply replace with analog camera: quick fix, easy, relatively cheap, but low resolution, low size. poor playback quality at present and not sure higher quality camera is cost effective solution. 4- All IP: replace everything at once. Cables, DVR, 4 cameras. I will probably need to replace the DVR eventually- within year or two and really trying to not run new cable. and option 4 really isn't in the budget. I can't figure out which way to jump what equipment to buy.