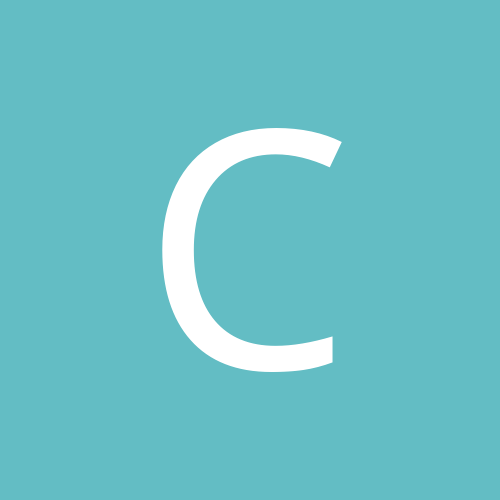 Content Count

74

Joined

Last visited
Everything posted by ChrisP
Get IP PTZ + IP PTZ Controller. Get the Loco M5s. Done.

If your client can afford it, use two American Dynamics Video Edge servers. They are Linus based and are incredibly stable. If you use AD ip cameras, there is no license cost. Use POE switches to power up the cameras. Thats it

What is a green HDD doing in there? You should get a regular Seagate 7200 RPM HDD.

A whole 100 pounds per camera. With that kind of money you can buy some really good cameras.

How old is your firmware?

You should think about doing a Joint Venture with one of the experts here. It will make your job much easier.

I have used the Brickcom on board storage for a client. I found it to be very buggy at recording to a SD card with motion recording.

Why dont you go ask the vendor that you bought your cameras and NVR from

Back a few months ago I was doing a special project where I needed this feature. I could not find anything in the market. So I had 200 units made overseas. If you want one, PM me.

Check the existing cables. If they are RG59 then you are good to 300 feet. If they are RG6 you are good to 500 feet. I personally like HD-SDI cameras because they are plug and play. Get 2 decent 16 channel HD-SDI dvrs, run them with a good CMS on a PC and thats it. If the client has money to spend, get dvrs that record uncompressed video. When you will do a playback and zoom in, there will be no pixelation.

What you are buying here is a camera with at least 2 year warranty, pre sale and post sale tech support.

FYI- IPC-HFW3200S is now available. Price is $238. Anyone interested, PM me.

ChrisP replied to D&C_ELECTRONICS's topic in Classifieds

Do you still have the NUUO licenses?

Is your cat5 cable black color? Does it have gel in it? Ideally you should have used solid copper cat5 cable. Next time around use an APC surge protector. If you want a good DVR that will last, give you the best possible quality over the net on your mobile device I would go for a Korean DVR. I have personally never liked Dahua equipment. All their hardware have a flaw of some sort. If you are ready to do the re install PM me with the equipment you need.

Is your cat5 cable located outside? Is it solid copper or stranded? Is it rated for outdoor use? Did you use a decent surge protector on the equipment?

Hire someone locally who can help you. This way he or she makes an honest living plus you get it done right the first time.

What country are you in itchie?

I give kudos to all the posters who are giving advice. If you are doing low voltage cabling for such a high dollar amount project like a hotel you need a project manager who should draft the right requirements. Like the last poster said its not just about cctv cabling, you are going to run cables for a lot more things.

Does anyone have NUUO IP licenses for sale?

What kind of a camera did you use to take these pictures?

If you are doing an analog camera setup with a local dvr then there is no need for a camera with SD card. Does your $250 DVR include a drive or just the bare bones? If a drive, then what capacity? what brand? You will need a dvr that has a decent software for central monitoring. Just remember, if you are installing 11 dvrs, there are 11 hard drives that can potentially fail.

My two cents for you: 1. Dont put anything electronic in the attic. It can get really hot in the summer time and your equipment will start to malfunction. If you do, make sure you have some really good cooling for the equipment in there. 2. If you can, use ip cameras. Create a point to multi point wireless network. With this you can have central recording in the office. 3. If you go the DVR route, still create a point to multi point ip network and manage all DVRs from a central location. If you need more help PM me.

I second the notion on Brickcom. Amazng cameras. Wireless link is solid on all their cameras and I was surprised to see how stable they were. I would suggest using the Brickcom access point since it plays well their cameras.

In what part of the world are you trying to deploy these cameras?