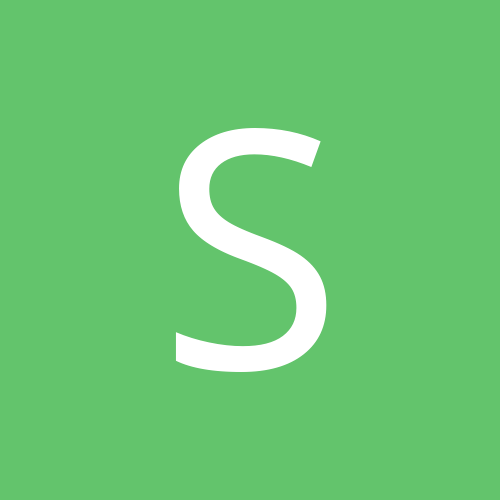 Content Count

441

Joined

Last visited
Community Reputation
0
Neutral
I'm installing a TVC-1066A Text Insert box into a RUBY register for a customer of ours. I have looked all over the net for a manual and I can't find a thing. All I can tell is that the company must have been bought out by honeywell, but I have had no luck finding anything on their site either. Any help appreciated.

I really hate when manufacturers try to push their products when someone is asking a question....... But to answer a bit I really recommend you choose the DVR card that will suit your needs, and then get a new PC that would meet the specs that the DVR card calls for. Now, the one thing I do recommend is that you get one that supports h.264, as it will give you a faster and better quality video over the web, but, Audio I really can't say, since Audio is Illegal to install here in Connecticut, so I don't have much experience with it. Good luck....

I can vouch for these guys, I actually took a 3HR drive to pick up a few of these cards and to this day I have had not ONE problem with any of them. BUt it's like he said, if the funds are low, this is your best bet....

Between Speco and Arm Electronics, does anyone recommed any particular model number?

Because he is not looking to buy anything, he's looking for resellers and distributors in the UK so the he can offer them their products... This is getting bad..

I know it's been covered, and I have talked to rory about in the past. Got a client that wants to put cameras in the nightclub he owns, I know that B/W cameras are what's called here, but this hard headed ........... wants color. He sees it as there are so many people in the club at a time, (350-500) he wants to indentify people by the color clothes they are wearing. Would like a nice color bullet or dome camera that has the lowest lux level that can see in this situation, as there will be some lighting, there are no smoke, no strobe lights, this is a tropical music club so there won't be all that jumping around found in other clubs These I will like to use also as register cameras so that we can have them zoomed on the registers (4 of them) and see the money put in. I explained to him that I cannot guarantee that the monetary value would be seen by the camera. I'm willing to try a couple before I commit to order them, as I'm getting a total of 10 cameras. They gotta be varifocals also. what do you guys recommend? Thank You in advance. PS: I'm trying to keep cost low, I had to lowball this quote, times are hard right now, but somehow people are still clubbing

Here's the proper contact info for UnixCCTV, who is basically Eyemax: unixcctv(dot)us

What would be a good licence plate capture IP camera?

Securitymaster replied to randy@wholesaledialup.com's topic in System Design

I have had this problem always, but it stopped since I dropped my low budget customers. Get a Megapixel camera, with at least 5mp, and a good NVR server, like Exacq and you will be golden. It's not cheap, talking in the 4K-6K with everything said a done, but this is the only way you will be able to get a clear digital zoom to view people's faces.

I never pulled it off of the dvr... I wish I would have now that I think back to the moment last year. I can post up a video of one of the guys in our office busting his butt while he was being lazy. I'll never say who it was tho... (aka it was me) http://www.mediafire.com/?kx0nn0mprns Thanks, John HAHAHHAHA!!!! Damm.

Ur right. I just re-read what you said and I feel like an idiot.