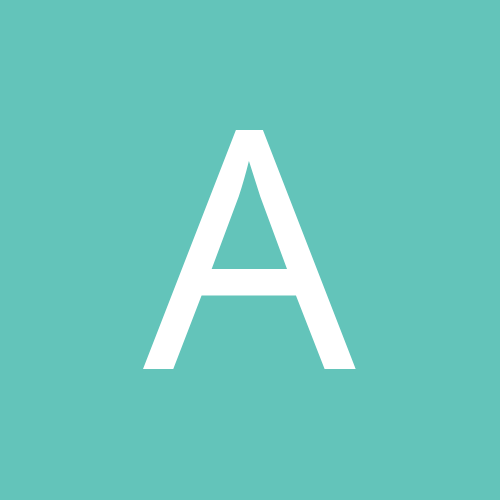 Content Count

25

Joined

Last visited
Community Reputation
0
Neutral
I understand the 'line crossing' 'intrusion' 'face alarm' emails but I am getting roughly 100 billion 'take' emails and Ive no idea how to turn them off! I don't have any standard motion detection enabled, could someone shed some light please!! I have 2 cameras setup but only 1 is causing this issue: DS­2CD4526FWD­IZ nvr: DS­7716NI­I4­16P thanks

I have the HikVision DS-7716NI-I4/16P NVR and can't for the life of me find the lock out for illegal logins?! The HikVision cameras have a check box under the Security/Security Service menu but the NVR doesn't. I occasionally get 1000s of illegal logins for the Admin account but it never locks out...any ideas?! Cheers

Yes, single channel. Should be working, its not rocket science. Could well be firmware issue I guess

The model is NVR3208. Yes, this was a cheap one, however the instructions show it 'should' work and the adverts selling them state that it has it?!

I have been scratching my head for a while now with this one... I am trying to do a smart search but the button is always greyed out, what am I doing wrong? I get the channel playing then select an area but still its greyed out. Any ideas? Thanks

Appreciate that. I view them on a 'remote' monitor cabled directly to the NVR. I have turned off auto reboot and they now stay put. Is there any reason to use auto reboot, I know on my old DVR if I didnt reboot, it would lock up?

Thanks for taking the time to send me your screen shot. My explaination of what I did was directly on the NVR. I have just tried it from the web login and I get this error:

In the lower box the delete button is grey. If I add another camera the delete button is red and I can click that and delete it. The grey button does nothing?!

Cheers. I have turned off auto maintain that rebooted it every week. Does it not need this, I assumed as it was on by default it needed to? When I try to delete the cameras under remote devices the delete button doesn't work. All the cameras were added automatically and now they wont delete. If I am a camera manually I can deleted but not the ones that are auto added, any ideas? The TOUR settings dont change what I require, this just changes the flicking through all the channels.

Does anyone know how to set this NVR to default to viewing only 4 cameras on reboot? Every time I reboot this or it auto reboots it displays 8 cameras but I only have 4 connected so it would be helpful to default to 4. Also how do I change which camera goes to which channel as at the moment they have just gone into 1-4 in the order I connected them? Thanks

Thanks for your help guys, I understand now. I am looking at the 3208 as knowing me I will want to add more cameras at some point. Does anyone have a manual for this system they could send me, I've searched everywhere and it seems Dahua want to keep it secret?!

Appreciate that Shockwave, that does help me. What cameras do you use with yours?

I am looking at getting this NVR with 4 x 2mp cameras. Am I correct in thinking that I will be able to record ALL 4 channels at full 1080p 8192mbps? I have searched the forum many times and cannot quite understand if this is the case or if its only 1080p for 1 channel and the more you add the lower the quality gets? Thanks

Well they cost £150 each, low end I know but the ebay ones were about £40 and are quite old. I have taken the protective film off of both and the lenses look clean, I don't think I touched them. How would I go about cleaning them?