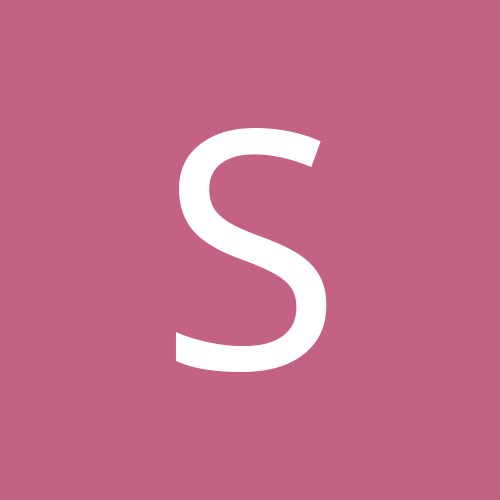 Content Count

1,553

Joined

Last visited
Everything posted by ssmith10pn
32-channel Penta-brid HDCVI DVR X24A5L http://www.dahuasecurity.com/en/us/pro_details.php?pid=6597 Has anyone used one of these or another one in the Pro line? How is the sofware? Mobile client? Does it have to have ports punched through the firewall to view remotely? I have a customer this may be a good fit.

You will probably get a better response here: https://www.facebook.com/groups/CCTVTech/

What version of 6? There was some problems in late 6.6 to early 6.8 In the Hikvision 5.5 firmware you have to create a Onvif account on the camera. I have some screen shots saved somewhere.

PM me your Facebook Name.

Are you a installer or a end user?

Try 8080. 80 may be reserved for the router itself.

http://www.3xlogic.com/cloud-services

This forum really needs a full time moderator to keep the trash cleaned up.

It's free, it sux, end of the story.

Which one 720p (1280 x 720) 16:9 Or 3MP 2048x1536 4:3?

Have you contacted Avigilon Tech support yet? They will bend over backwards to solve the problem.

Subscribing, Are the Axis cameras on the latest firmware?

Dang what a soup sandwich. Transfer hinge leads are only about 6" long so there is another transition inside the door or behind the hinge on the door side. Plus another transition on the frame side. That's only 24 or 28 gauge wire.

It might be a precision or a Monarch. Are the Gray wires going to the device or to the Power transfer?

You need to do some investigating. If it's high energy there is a power supply with a dry input to trigger the power to the device. Von Duprin, Precision, Corbin Ruswin and others are high energy latch retraction. Some newer low energy devices have constant power at the device and a dry trigger. Identify the device and look at the manual for it. I have experienced several of the von duprin power supplies get sticking relays if they are in high humidity.

What kind of crashbar? High energy latch retraction, Low energy latch retraction, or electrified trim?

You can use any reader you want. It's Wiegand communication. HID RPK40 is a multiclass Keypad reader.

We have done a few installs using the Infinias Cloud service and it has been great. For small jobs that don't have a budget or want the hassle of a server it's a great option.

Not sure on the Axis but the Infinias will do 700MA easy. I actually fired a 2.2 amp Best Mortise Lock but the controller would reboot. I had know Idea the Best drew that much so I had to add a power supply.

If you want a POE controller at each door I would lean towards Infinias. http://www.3xlogic.com/products/access-control/infinias-ethernet-enabled-integrated-door-controller-eidc For the intercom door stations AiPhone.

I am now after this post.

I haven't seen that before. Spell it out with spaces in between each letter.

If you are looking for great Avigilon pricing give me a call I can probably help Joe Vision Surveillance 951-757-1660 Since you quoted me I can only assume you were talking to me. Are you referring to me? I am a Avigilon Partner.