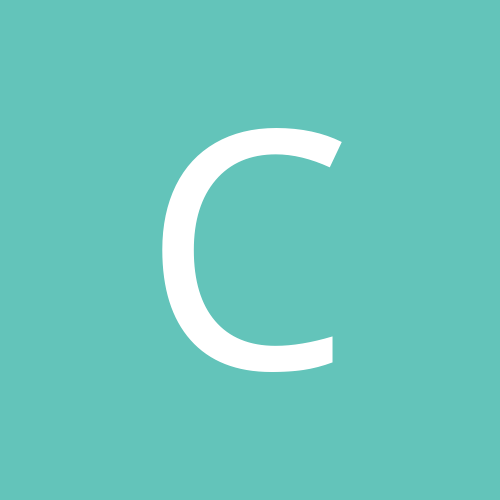 Content Count

11

Joined

Last visited
Community Reputation
0
Neutral
ak357, Replied. Everybody else, all PM's about Avigilon cameras for sale have been replied to. Thanks for looking. coopmike

Glad to help would u like me to send you quote ? sent me PM Not sure if you are being serious, but, if you have used avigilon cameras for sale, please send away.

Hmm, good luck with demo They are going very fast out of the door Thanks ak. Your "good luck" has already netted me a few PMs. Who knew?

I have an Avigilon camera and recently got lucky by coming across a pair of used Avigilon cameras. They are amazing cameras and need a few more for various DIY security projects, so I'm reaching out to see if anyone needs to off load some demos or wants upgrade their camera(s) to the newer H3 Platform. Indoor/Outdoor/PTZ/Bullet/Panoramic/Pro. I can find a use for any camera. Here on CCTVforum, I have purchased from wireguys (Mike) and EarlT and sold a Mobotix Q24M-Sec-D11 Here. I've been on eBay for over 14 years with 100% positive feedback. Paypal only unless you are a verifiable business. Also, I'm also very busy right now -- traveling a ton -- so it may take some time to get back with you (possibly a week or two). Thanks for looking. coopmike

The title says it all. Can you still view Mobotix footage stored on my NAS without that exact Mobotix camera? Thanks in advance.

Purchased from VOIPMODO here but I have decided to go another route (Avigilon). Camera was used indoors since March 10th to test bandwidth/storage and overall impressions. It will ship with all original items (manuals, cable, etc) and in original Mobotix packaging and outer box. Item will be like brand new. Paypal verified only (except local cash). Item in Baltimore, MD. $750 shipped to US only.

like bean00 i have not seen much about for the cctv industry but i do know people that have used this for covert. HD 1.3MP Covert Hidden Camera. link sent. PM sent to tomcctv for link.

You are very competent dude, but both of these statements are false. I haven't tried Mobotix's ControlCenter, but MxEasy is just that. And Mobotix is megapixel from the ground up. BTW.... I love the Mobotix product and if they had software like Avigilon they would be my number one. The Avigilon website shows the Q24 is a supported camera that has been "Tested" with firmware (MX-V4.0.1.15). *What exactly does this mean? *Will Avigilon handle the Q24 in ceiling mount setup with regards to playback and live viewing? *Or does the Q24 send a 'corrected' panoramic image to the Avigilon so it's a moot point?