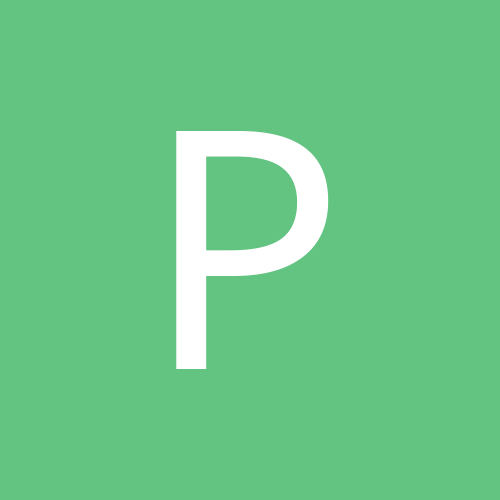 Content Count

121

Joined

Last visited

Days Won

2
Everything posted by Peter_
Hmm, sounds like I set mine up wrong. Did you enable continuous recording from the cameras web interface?

Inside the Axis Camera Companion software if you select a camera it will tell you the length of recordings, in my case it was saying the oldest recording was 12 hours. I'll check it again tomorrow and see what it says.

Thanks for looking into this. I had it set for 30 days, but I unchecked that box to see if I could get recordings to exceed 11/12 hours. Ideally a couple weeks of retention on this camera.

Great little camera the M5014, I reviewed that one earlier as well. And I installed mine outdoors under an eve as well. I checked on it recently and the outer plastic Ethernet cord cracked a bit where it was kinked at a ~90 degree angle, but no dust/moisture inside the camera yet, I'm impressed.

It's actually at the default of 1/30th sec, which is the fastest for low light in the drop down list.

Yes, please do let me know if you have a similar problem. Axis sends you these cameras for free? Do you have to return them?

Neat! How are you adding the weather stats to the bottom of the image? Perhaps some information about your setup?

Price lowered to $720.00, PM me if you're interested or have any questions.

One more vote for Axis, I have the 3364 as well, and have to say it has nice low light capabilities and picture quality.

Bump! Still available, thanks.

Maybe one of these will work? Amazon: http://www.amazon.com/gp/product/B004GNYY2C/ref=as_li_qf_sp_asin_tl?ie=UTF8&camp=1789&creative=9325&creativeASIN=B004GNYY2C&linkCode=as2 or: http://www.amazon.com/gp/product/B004GNYY2W/ref=as_li_qf_sp_asin_tl?ie=UTF8&camp=1789&creative=9325&creativeASIN=B004GNYY2W&linkCode=as2

Plus you get all the other features that are built into the Synology - VPN access, Dynamic DNS, etc

Double check what resolutions the Synology NAS's support. I *believe* they only record up to 1080p (i.e. you won't be recording the full 2592 x 1944 image, to the NAS at least). Their software in the latest release of Surveillance station has gotten somewhat buggy, random disconnects to my Axis M5014, and the Java based interface crashes occasionally. But on that note, I like Axis cameras, they are SUPER easy to setup and use.

Mobotix + QCamPro. Works just as you described, just press and hold on iPhone/iPad/iTouch to talk, like an intercom.

Great, thanks for the reply!

Are all the lenses of the Mobotix D12 (telephoto/wide angle) interchangeable with the day and night modules?

Port forwarding would be used if you want to view the camera from outside your internal network, and in this case it doesn't sound like you need that..so no. As long as you can 'see' it your application should be good to go.

Are they working on any software updates, specifically to MxCC/Easy?

Looking to trade a smoked dome (for D12/D14?) for the clear version. The smoked one I have is scratch free and new. I am located inside the US. Thanks!

Wonder if the night sensor will be higher resolution as well?

Looks like they took the S14's and put them into the m12 body to me.

I haven't heard much of anything positive for the ubiquiti cameras, although they make great wifi devices. Many IP cameras can record to an internal SD card, drop footage to a NAS/DVR, or email you events. I have a couple Mobotix cameras for my home and they record all events internally, and have dedicated sensors for day and night. (Review here: http://www.plazor.com/reviews/review-mobotix-dualnight-m12/). That's a bit out of the several hundred $ price range, but they work pretty much flawlessly indoors or out. The 'new' big camera brand here lately is Dahua, with their inexpensive (~200$) outdoor dome (1080p) (Review here: http://www.networkcameracritic.com/?p=848). You really won't get ptz until around $1k minimum, well at least decently at least. And almost all cameras are wired/poe for reliability and range, and plus it makes setup easy! As far as brands to look at, I'd recommend Axis, Mobotix, or Dahua - these are the main players right now.

Capture the frames like others have suggested, then use quicktime pro, which can easily combine all the stills into a timelapse. I've done this many times for professional video projects.

Thanks for the tips everyone. So plugging in all the cameras into one router (for all my home computers and stuff) won't slow everything down?

I attached a drawing of my current network arrangement. Inside Mobotix Control Center I'm using ~15500 kilobits/second (1.94 MB/sec) but the frame rates for the cameras - especially the Mobotix cameras are not great (~1/2 fps for the d12 at 1280x960 and 6fps for the M12 during the day). Does this setup look alright? I record the two non-Mobotix cameras to the NAS at ~10-15fps each. Is the second router necessary? I didn't want to slow down other computers and devices attached to the same router as the cameras (that was my thought at least).