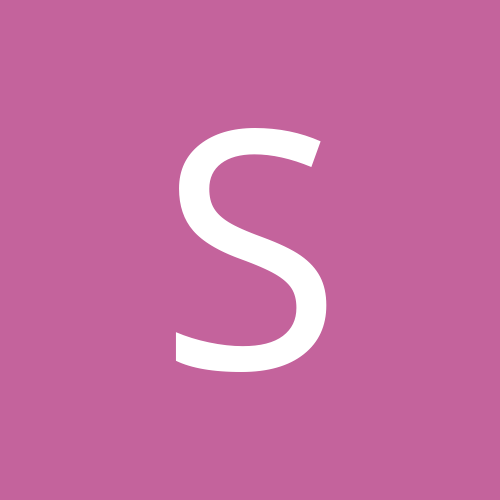 Content Count

21

Joined

Last visited
Community Reputation
0
Neutral
Recent Profile Visitors
The recent visitors block is disabled and is not being shown to other users.
Good day. I'm facing a problem with hikvision 8mp ds-2cd2t85fwd i8 6mm lens. the image is not clear as expected and resolution is not perfect. I try the noise reduction, sharpness and all other parameter. the image is like out of focus but the cam is fixed lens. Any support please

Dear friends, I have a DVR that I set and can access it remotly, the issue is that it's limitted user at same time. I need to embeded one ch from the DVR into my website so all my members can chek it at the same time it's something like livestreaming. Can any one provide me with reference or guidlines to do this. Best regards

Dear All, I need support to find good solution that allow me to connect cameras via 3G network. I have a site that I need to install a DVR and 4 analogue cameras. No internet connection with public IP is available at site. I need a cost effective solution so I can remote access the DVR from anywhere. Your support is highly appreciated.

I coudln't find the overwrite enable setting in the An-Tone DVR can any one help me? Best regards

I'm using encoder VP16 to a pc with server and monitor software installed I'm surveying 14 analogue camera normally. Encoder IP: 192.0.0.64 PC IP: 192.0.0.100 Arecont camera: 192.0.0.13 Router thomson: 192.0.0.254 Connecting from pc directly throw router to the arecont is ok but when using the same software of the encoder I can add the arecont camera but no image is seen. Can any one help thanks a lot

It's somthing called flickring if any one know how we could solve this issue? regards

Sorry tom you are correct it's the best resolution 4CIF and their is no D1 its another low resolution called somthing as DCIF. Thanks for your reply

I have a problem to choose higher resolution from my encoder VP16. I can set it to 2CIF or 4CIf only it can not accept my choice for D1 or for CIF resolution. Can this be an issue of regestration or what? regards

I have 2 PTZ controller (A) and (B) and Two PTZ (P1) and (P2). Both controller have RS-485 (1) master and RS-485 (2) slave. My connection and settings are as follow: - PTZ (P2) connected to PTZ (P1) - PTZ (P1) connected to controller (A) on RS-485 (1) - Controller (A) port RS-485 (2) is connected to Controller (B) on RS-485 (1) Controller (A) is Master and controller (B) is a Slave. I can Control the PTZs only from controller (A)! no control can be made from controller (B). (PELCO D is the protocol). If I connect both controller in parallel and not in chaine I can control the PTZ from both controller but it's not an acceptable solution. Can any one help me please. Regards

Thanks a lot for your support regards

I hope that this link can help you: viewtopic.php?t=18341

Thanks for your reply. I'm using standard box type (no IR) with 2.5mm lens and 4mm lens, when I turn off the light the interferance disappear and the image is stable. best regards

Can Any one help me please!!! With some type of cameras (Sony CCD) and under some lighting situation I had some interferance (The picture goes britter than darker). Is their any solution other than changing the cameras or the lights? thanks

Thanks for your help. I don't know the exact model it's a 4ch DVR I tryied to connect by accessing the IP of DVR from my PC, a popup menu appear and try to install but nothing work. Also I think this DVR don't have the overwrite option I couldn't find it in the menu. Thanks a lot for your support.

Thanks a lot it was helpfull. I'm trying now to connect remotley but it seem that I need a CD or software to acess the DVR Can you help me.