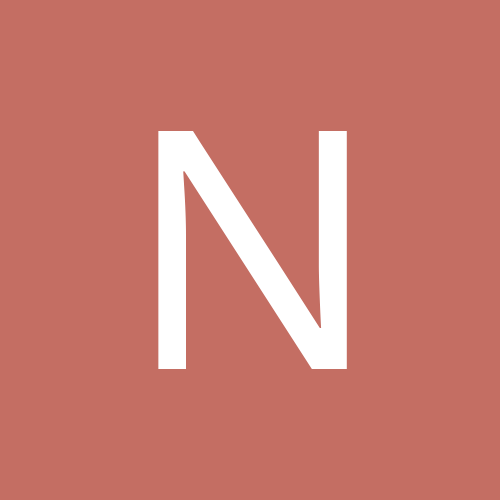 Content Count

17

Joined

Last visited
Community Reputation
0
Neutral
I just installed a camera about 3000' from the house. I would rather of gone with an IP camera but couldn't figure out how to make it work since I couldn't find any ethernet amplifiers that would go that far . I just used an analog camera and an amplifier. It is working pretty well so far.. This website sells a lot of wifi amps etc http://www.l-com.com/content/HyperLinkBrand.html Sounds like you have a lot of money so I would get a directional antenna and a big amp and send the signal back to the house that way.. I'm just a novice though so... you should probably just hire someone, they could answer these questions a lot faster in person by being able to see what is actually there etc. I know this is an old thread but Ubiquiti network radios are pretty easy to work with. I am pretty familliar with Ubiquiti's entire product line and have personally used Nanostations, Nanobeams, Powerbridges, Rockets, sector antennas, and AP's and all of the cameras. They have great throughput and are very reliable not to mention inexpensive. I can offer any advice needed on using Ubiquiti bridges and APs.

I have a city wide camera system of about 25 Sony and Axis PTZ cameras. They are all connected to the server via network radios. I recently finished upgrading the radio network to Ubiquiti Nanobeams for each camera site and Ubiquiti Rocket M5 Ti/ Sectors on my tower. All cameras are working with the exception of one. I can see the camera and image in the Milestone Management software and I can IP into the camera and control the camera. However, when I open the XProtect smart client or the web client, the system tells me the camera lost connection to the server. I have checked all settings and they are correct and are the same settings as every other camera. Has anyone seen this type of problem or is there some setting I need to check to make sure the smart client gets the camera feed?

I manage a crime camera network of 25 Axis cameras. All of the cameras are mounted on utility poles and utilize network radios to communicate back to my server which runs Milestone. The cameras are all PTZ and are mostly Axis P5534 or Sony SNC-RZ25 I have a few cameras that the focus motors are broken which makes the zoom function null. Most of the time I can find the point of the zoom that will bring the camera into focus but I will need to replace the camera. I was wondering if you can buy just the camera, without the weatherproof housing? Or can anyone recommend an Axis or Sony replacement camera that may be less expensive but with a good HD picture? From a lot of the forums I have read, most people consider Axis overpriced for features available on less expensive cameras.

Weight is somewhat of an issue as it would need to be carried by a person. I was looking for a few hours of runtime but going with a long run of POE Cat5 should solve that problem. I was looking for something reasonably priced, maybe like $500-$1000, because we don't have a budget and we would need to look for donations or dues that the SWAT members pay monthly for the money to buy the cameras.

I was thinking of either a battery pack but a long run of POE Cat5 cable could probably work. What is the input voltage of the camera? I would give specifics of the deployment but there are none as each incident is different but a general scenario would be: Suspect barricaded in house, shield team deploys tripod and camera on corner of house and retreats. Now negotiators in the command center have real time eyes on the house and no SWAT officers are exposed to keep a visual on the house. I was also looking for multiple cameras...maybe up to 4.

I am looking for a surveillance solution for a specific need for our SWAT team. I am looking for a PTZ camera that I can mount to a tripod for rapid deployment in a variety of situations. I want to be able to view the camera wirelessly on an iPad or other tablet and in a command center. I was thinking of maybe a cellular data card with a static IP or maybe a wifi signal but the wifi option may be hard to view if the range is too far. Any one have any ideas on how I can do this?

I am just getting started in CCTV installs. I have a registered business and liability insurance. I am starting this as a side business and only plan on doing a few installs a year. I am looking for a sample of an install contract and a hold harmless agreement for CCTV installers. Can't find much online and can't afford a lawyer to have one drawn up. For the agreement, I just need the basic agreement and payment terms. For the hold harmless, I was told I need something covering me incase something happens and the system fails or doesn't catch the incident on camera. Does anyone have a sample of these documents or can maybe point me in the right direction to get them? Thanks.

The insurance is the biggest question I had, but I cant find any information on CCTV installer insurance online. As far as employees go, if I do 3-5 jobs a year, I will probably only need a helper for one of them. I guess I need to look at legal contracts to protect myself from "system failure" because I do not intend to charge maintenance fees on systems. And from what I found in Louisiana, there are licenses I would need to get to sell, design, or install "CCTV alarms" but I didn't find anything that said I needed a fire marshall license to just install a basic CCTV system that isn't part of a monitored alarm system. The only reason I am even considering this business, is because I have installed a 32 camera system and I have gotten pretty good at the design, networking, and installation of the systems. Also I find all of the alarm companies that do CCTV systems to be grossly overpriced on equipment and installation which opens up a market for independent installers like myself.

There will be no employees as I will only take jobs I can complete myself or will the help of one friend. Wont really need any vehicles for a few jobs a year. As far as insurance goes, I am going to piggy back off of my brothers contractors insurance and it wont cost too much. I was just wondering if there was a per hour labor rate range that the industry tends to be in.

So I posted a few thing on here about the camera system I installed at my police station. I installed a 36 camera dual location system. Since I finished that project I have been approached by another city department and two other people about installing systems. The price quote that the city parks department got was ridiculous in my opinion. A 5 camera system with one of the cameras being an IP camera and the rest analog, with a middle to low middle of the line DVR, was quoted at $11,000. And a second location of 4 cameras all analog, was $10G. Now my question is, if I do start a business to install small to medium residential/ small business systems, what is a fair labor rate? Neither of the quotes listed the labor rate. Do installers typically charge extra for two story homes, equipment rentals, etc? Just trying to figure out if its worth the headache of starting an LLC.

I am having a problem with a haze on two of my cameras. Both cameras are 2.8-12mm varifocal IR vandal proof dome cameras. They are in separate locations and both having the same problem. They each look at a service window to record transactions. I have cleaned the lens and it looks clear. There is no moisture on or in the lens and the cameras are indoors. I also checked the focus and made sure it wasn't the IR lights reflecting off the glass. This happens during the day in full light and at nigh in IR mode. Any ideas what it could be?

I have two EH1116 DVR's and I'm having an issue exporting video. I have a segment of video I need to export from one camera. The video is from 10:54pm to 1:30am. All I am able to export is each hourly segment of video. I really don't want 4 videos of a single incident. How can I export one continuous video? I have tried to export and I even did a backup and entered the date and time frame. Still the video was backed up on a per hour basis. Any help would be appreciated.

hi. i would keep my head down and not talk to your boss. i think you need a new calculator. all your listed parts come to more than $4500. DVRs and cameras not counting cable/ power units /monitors is $6.700 You're correct I didnt have the last invoice in front of me. But the prices from that site I linked to are not the prices I paid. I was just linking to them to show exactly what I have.

I recently installed a 32 channel CCTV system at my police station. I currently have 22 cameras installed and another 7 on my desk waiting to be installed. So far I have spent $4500 on all parts and install accessories. The building I'm installing in is an old building that has been recently renovated. It is one story with most of the attic accessible. The outdoor cameras required me to get on a sissor lift and some indoor cameras are mounted on 15 ft ceilings. All cable runs are to one room and are at most 500ft. Some runs go to a connected building and the only wire access is through a PVC pipe which is also running all network wires. What I want to know is how much a professional would have charged to install a system like this? I want to be able to prevent the cost savings to my boss. I would like an approximate price for all labor and equipment. Equipment is: 2 aver 16ch DVRs EH1116 http://www.cctvwholesalers.com/product_p/aver-eh1116h.htm 17 Full chip Sony super hadII IR dome cameras vandal proof and about the size of a golf ball. http://www.cctvwholesalers.com/product_p/kg-650ir.htm 3 2.8-12mm vari focus outdoor IR cameras http://www.cctvwholesalers.com/product_p/kg-hqir200vf%20effio.htm 3 larger vari focus dome cameras http://www.cctvwholesalers.com/product_p/kg-602irvf.htm 2 of these cameras http://www.cctvwholesalers.com/product_p/kg-hqir100vf%20effio.htm Plus all Siamese cabeling, crimp on BNC, 12v whips, 2 18 outlet power patch panels, zip ties etc..... Thanks for any and all responses.

Nola26 replied to anouarsurvive's topic in AverMedia

down load the apple app to your mac its free at the app store. averdigiviewer. I don't see that app on the "Mac" app store. Are you sure its for Mac and not iOS?