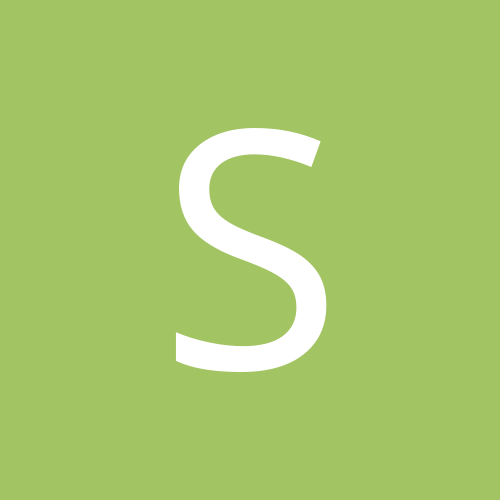 Content Count

14

Joined

Last visited
Community Reputation
0
Neutral
We already have the DVR. I did get/order a 2MP IP Hikvision camera model from our dealer for aprox $360 with features that included 'unattended baggage'...besides the timing was urgent. Also, as a museum with 20K sq ft of gallery space, we are continuously changing our walls/floor plan and need to move these gallery cameras around easily. With one single network connection(cat 5e) to an above ceiling centrally located multi port POE switch this is very simple. We have a total of 13 older analog cameras for the perimeter of the building and entry doors that we may replace as time passes. We currently have them connected to the DVR with cat 5e and a balun at either end. Can these TVI cameras connect to these existing cable runs without any additional accessories? Thank you for your reply.

I am preparing to purchase Hanwha/Samsung QND-6070R 2MP IP cameras and we are using a Hikvision SD-9016HQUI-SH-4T DVR. Should that be compatible? These cameras are interior in our art museum galleries with 14 ft high ceilings and probably never more than 20 ft away. We are buying from a dealer/commercial installer so we get correct firmware. The Hikvision dealer first proposed a $1020 Hikvision 20MP IP camera(we will NEVER need that resolution!) and I'm still waiting for a less expensive camera model quote from him...it's been 4 days and I have a ever shrinking time window to purchase. Thanks for any replies!

We purchased our HIKVision Tri-brid DVR DS 9000 series and two HIKVision analog turbo cameras from our facility security provider, Protection1/ADT. Now that we want to purchase IP cameras to use wirelessly their sales people say that they don't sell HIKVision or any IP cameras for wireless use because the technology is not stable enough yet in the security world. We discussed POE switch with multiple ports etc. to install wired... I am in a museum with ever changing gallery floor/wall plans for ever changing art installations/exhibits. Instead of continuously pulling wire to new camera locations we'd like to go wireless with these gallery cameras. Power is not an issue. There are multiple galleries in a total floor area of approximately 200' x 200'. Our general facility security cameras are installed permanently at fixed locations. We would like to use IP motion/zone sensing cameras dedicated to specific art pieces. Any advice...I do not have to purchase through them.

Jerome, I have a Mac and found free software at the App store, Debut Video Capture from NCH software. I'll check it out, may or may not do what I want, please send your information anyways when you find it. Thanks!

Thanks, Appreciate the help!

We have a building expansion project about to start in August. Our PR Director asked if it was possible to use our exterior security cameras to record a time lapse collection of videos spanning the year of construction. We have analog cameras connected to a DW VMax480 DVR. DW tech says we can save/backup to a thumb drive as PSF files and convert to a time lapse video via PhotoShop. Our IT person says this is a major labor intensive project and we should just buy GoPros to do this far more easily. I understand that they do not cost that much, however as a non-profit in the midst of a tight budget building project every cost is significant. My question is is this PSF file conversion process really that intense to forget and is there any other approach other than the purchase of GoPros? We appreciate any advice, thanks!

I've changed out both baluns from either end. Today when I climbed up to the camera I noticed a very small flickering in the lens. I took it down and brought it in and hooked it up to a test harness that I made and hooked it up to the dvr and power. It flickered for a little bit and then stopped. I then took it back outside and reinstalled it and it worked fine....for about 15 minutes and then it started again. It seems to be strobbing between daylight color and ir b/w when outdoors. Indoors again and the image is just fine in daylight color. I turn the lights out and it easily goes to b/w ir. I will leave it indoors overnight and see what happens. Any suggestions as to leaving the lights on or off? Thanks.

Bummer...I checked two hours later and it's back to flashing(strobing effect) again. Camera reset?

I replaced the balun at the DVR before climbing an extension ladder at the camera outside and that fixed it.

We had 8 Sony 1/3 EYEMAX STORM IP68 Cameras installed just over a year ago. One has started to flash between image and white space very fast. It is connected to a DW VMAX Flex DVR. I disconnected it from it's input into another and it still flashes so my guess it is the camera. Anyone familiar with this issue and the fix? Maybe just a reset inside the camera? The other cameras do not have this problem. I tried attaching a movie file from the DVR but I was informed that, The extension mov is not allowed.

These are Color/IR cameras. Regarding the Day/Night Ext1 and Ext2; Quoting the manual, "IR camera does not have this feature. Instead, it detects lux using CDS, and turn on IR LEDs. Then the video of the camera changes to B/W mode." I've asked the vendor and he advised putting one of the stable cameras in place of an erratic camera and see if that makes a difference. Pardon the expression, but kind of like shooting in the dark. Will try it if there is nothing else. Thanks Shockwave199!!

We have installed 8 Effio-E dome cameras outside our building. The image live is great. The playback image is relatively good, for playback. After reviewing an entire day of playback/recording we've discovered that at around 10 minutes to 5am four of the cameras begin to act erratically…changing between IR B/W and fuzzy/blurry B/W. Just about a little more than an hour later…6:20am, they are stable(but now in color) again. The other four cameras remain just fine throughout. The four that have erratic behavior are on the East and South walls. The other four are on the West and North walls. It seems to be a daybreak issue? Is this fixable with an adjustment?

We purchased a Digital Watchdog VMAX flex 480 16 ch DVR and 9 Eyemax Storm IP68 Dome Indoor/Outdoor IR 700 TVL Cameras. My coworker insists we could have done better for the money by purchasing a HD system. Any input would be greatly appreciated…he insists that we are getting ripped off because we could do better. We are wanting to be able to identify vandals spraying graffiti on our walls. The longest wall is 220 ft long and we plan to use 3 cameras there. If you require more information please of course ask. Thanks!

StanO here. I'm the new facilities manager at a museum in Santa Fe NM and stepped in on a surveillance/cctv improvement project. The dvr specked for this is the VMAX Flex from Digital Watchdog. I've checked out the demo video and appears very user friendly. The cameras are EYEMAX STORM IP68's with 2.8-12mm lens. I've already read here that if the IR range says 80ft expect it to be half. Our building is 200 + ft in length and 100 ft wide. I have a little time to affect this choice. Now to Search/read. Thanks for any help!