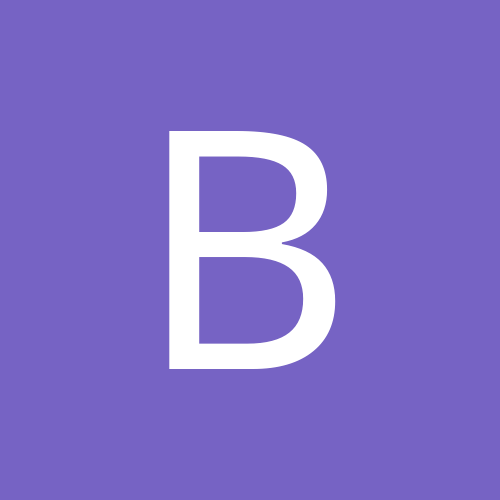 Content Count

138

Joined

Last visited
Community Reputation
1
Neutral
Recent Profile Visitors
The recent visitors block is disabled and is not being shown to other users.
Is it possible to trigger the recording on all 4 cams ? Ex: Motion on Ch2 will trigger recording on all channels ? Thanks ! Ref Hik N7604EP2T

Hi , Just want to know if Everview is a good quality for IP CAM / NVR ? Tks !

Is this saving to the DVR or the CAM itself ? I have a CCTV tester , can I use it to do it

Home or Park , not sure... I just to set it somewhere and stay there and go back to this position after power failure.

Hi , I would like to set park position on my PTZ / DVR. PTZ is a Bosch Autodome 600 DVR is a Hikvision DS-7332HWI

Hi , I m having 32 Hikvision IP cams using iVMS 4200 and I m getting sometimes an error message failed to get stream. (from different cams) What should be the good settings for the SUB stream to minimise the impact of the bandwith on the network ? The IP cams are Hik 2CD2112F & 2CD2132F. NVRs are 2X DS7716 Switch is a Trendnet TPE-T160H (16 PORTS PoE + & Switch 10/100MB) Software is iVMS 4200 version 2.8.2.2 Tks

Hi , having this Hikvision NVR HX-N7604EP2T and I want to know if the Uniview IPC642E-X22-IN is compatible with it.

Hi , having 4 IP cam PTZ Uniview IPC642E-X22-IN that doesn't t have PoE feature . I don t want to run another cable for power , can i use the 2 unused pairs of the Cat5 cable to give power to the cam? Transfo that was coming with the cam was 24VAC 3A. Tks

Should I add a hook ? is it for security or easier to connect?

Hi , Having some PTZ to install with ceiling pendant post but they don t have the hook to attach the metal wire for security like the Hikvision ones . (see picture attached) Do I really need it ? Tks !

Hi I have some IP PTZ 2.1MP camera to look at a machine that runs a cable. The cable is moving and I want to know if cam will be able to catch any anomaly of the cable. See pic...Video too big

Hi , Is it possible to save automatically DATA from a HIK NVR to Network HD before it gets full ? Tks !

Hi , I m having the error Failed to get stream from a specific camera with a specific pattern view (6 cams) and image doesn't show. But when I use 1 Screen or 4 screen view , I see the image for that problematic cam and no error. I use sub stream and settings seem to be the same for all cams and I have 32 IP cameras. Look like if I have many a layout with more than 4 cams , this cam is giving an error. Any idea why ?