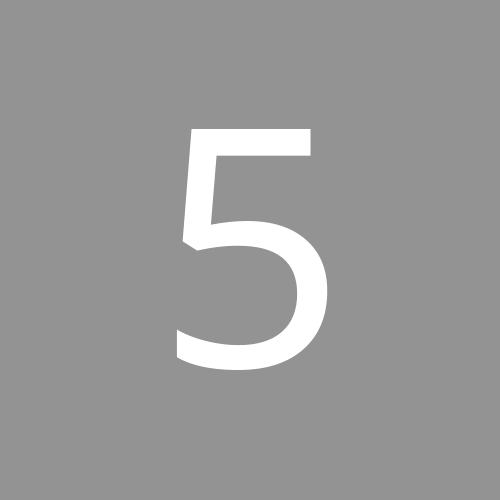 Content Count

534

Joined

Last visited

Days Won

4
Everything posted by 51cent
If you live in the US, I would recommend buying an ip system from costco. They are good systems with a good return policy. Do a forum search for "costco" to start your homework.

It would help to list the brand and model number.

Will these cameras all be of the same brand? Or will you use several different brands of cameras? Or do you mean you are searching for a complete system?

+1 on the ptz idea, but I don't believe that the DS-2CD2F52F-IS is a ptz camera. Also, the claimed ir distance is 10 m, and in reality is probably a lot less. The add is somewhat deceiving/confusing. I would look for something like the Dahua SD22204T-GN, a 4x ptz but with no ir. It is quality and affordable. When you buy from China/e bay etc you may not have much of a warranty, and may cost a lot to send back for any problems. Another thing, make sure your mounting pole is sturdy with no flexing/swaying. Even a little sway will set off motion detect or drive you crazy while viewing.

neither link is working for me

The good thing about the costco systems is the return policy. Did you read his thread? viewtopic.php?f=1&t=51333 Once you get a good ip system, if you want better night vision, the easy way is to add more light. If you do add IR lighting, don't buy those $10-15 dollar ones you see online, spend a little more and get ones that will last.

If the camera is poe, one cat 6 cable will work, you will need a poe power source. Powerline adapters will work, but the poe power source, will need to be in between camera and powerline adapters.

A quality ip cam with a micro sd card should fit the bill, no dvr needed. I would suggest TinyCam pro for viewing over android, the owner actually responds and answers questions. With poe, power and data go over the same ethernet wire, so you don't need 120v at the camera, plus an ethernet wire or wireless. Where you buy your cameras is just as important as brand. Buying from e bay or aliexpress brings good prices and unknown support.

It looks to me like you need more light, plain and simple. You can buy ir lighting online for $12 and up, but decent quality ones probably start around $50. And move that top camera so that light doesn't reflect off that wall.

The Dahua SD22204T-GN IP returns to a preset after a set amount of time, 1-10 minutes. It is a 4x zoom but I'm sure the higher zoom cameras have that feature.

boogerman may be a charm school dropout, but his advice is almost always right. A forum search for 802.11 poe injector found this one, recommended by him. https://www.amazon.com/TP-LINK-TL-PoE150S-Gigabit-Injector-compliant/dp/B001PS9E5I/ref=sr_1_1?ie=UTF8&qid=1416977530&sr=8-1&keywords=poe+injector&tag=c24m-20

You could try this calculator. https://ipvm.com/calculator

I saw the Foscam at that same price as Ebay at B & H photo. B & H is a good place to buy from and is also a certified Dahua seller. Good luck

The small Dahua 4x ptz outdoor domes don't have IR lighting. You could go with separate ir lighting, but most of the affordalbe lights have a narrow beam. It would take a few to cover the area the camera can cover. Or move up to a bigger zoom Dahua which have IR lighting. Or, go to something a little riskier (quality wise) like the Huisun 10x ptz with excellent IR lighting and works with BI.

Mine is the SD22204T-GN and looking around on google you can find it at almost half the price you posted. But then you have the possible return or no warranty issues when purchased from overseas or e-bay etc. I too have a fairly reliable indoor wireless camera, but as I understand it, the more cameras you add the less reliable they become.

Posting a night vision pic will help. And yes external ir lighting usually helps.

I have the non wireless version similar to that one and the night vision is not very good without external lighting help. Be wary of wifi, it is not always dependable and may fail right at the moment you need it. Even though it says wireless, you still need to supply power through a wire. You may want the wired version and use poe, power over ethernet, that way all you need to do is run cat5e/6 wire to it, and use a relatively cheap poe switch. Study up on poe for more info.

Link didn't work. Did you mean this one? ftp://ftp.asm.cz/Dahua/kamerove_systemy/_Firmware/04IPC/ Too bad no speed dome firmware.

The Panasonic is an ip/network camera, the Hikvision is a HD-TVI camera for starters. You need to do some homework, to begin... What is the difference between digital and analog cameras and /network and HD-TVI cameras. What is poe and poe+. What is IR lighting.

2.8mm is has a wide field of view, good for overall viewing of what's going on, but not too much detail. As the mm get higher the area is smaller/closer but with more detail.

As Boogerman posted, wireless is unreliable. Recording to the cloud can/will get expensive, I would find one that can record to sd card. Hikvision, Dahua, are affordable, quality names. Where you buy from is important too. Buying a camera from Amazon, ebay or China is cheaper, but if something is wrong, you may not have much of a warranty, or it could be expensive sending it back. If you buy a camera from one of those sites, don't update the firmware either unless you know what you are doing. A google search for Hikvision firmware problem will reveal more. As for 2-way audio, I don't know, searching models for that feature is your best bet.

Try a lens calculator http://www.theiatech.com/calculator/

You will probably need to use internet explorer. You will also need to open the internet options/security tab and add the camera ip address to trusted sites.

houtx, wifi cameras can be unreliable, they may fail when you need them the most. And the more wireless cameras you use, the more problems you will have. Go with wired IP/network cameras instead of analog cameras too.

Google for the Bosch Dinion starlight 8000 camera.