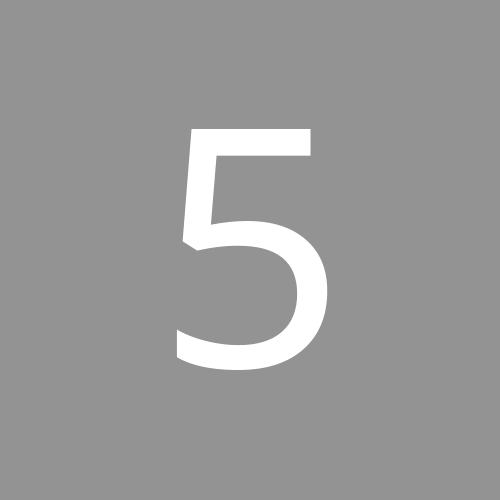 Content Count

477

Joined

Last visited

Days Won

2
Community Reputation
3
Neutral
Recent Profile Visitors
The recent visitors block is disabled and is not being shown to other users.
Good article for you. https://us.dahuasecurity.com/2017/09/25/dahua-usa-launches-enhanced-poe-technology/

MKdark, a plastic dome exposed to sunlight may get foggy/cloudy. Did you see the Hikvision link I posted above about foggy video?

I used pvc pipe underground, but it doesn't have sunlight/ uv resistance, you will need to paint it. Outdoor rated conduit would be better.

Battery power limits your choices, no one wants to be constantly changing batteries.Take a look at Arlo cameras.

Axis and Panasonic are excellent, but expensive. Hikvision is very good and more affordable, but may be " phoning home" to China. Dahua is good too, and their Starlight 2mp cameras are very good for night vision/recording. Plus, if doing it yourself, you can find a lot of problem solving with online (forum) help. Do a google search for Dahua and Hikvision OEM's and you will see they make a lot of cameras for Swan, Lorex etc.

It randomly disconnects because of the wifi, not because of it being an ip camera.

I would suggest one of the Dahua or Hikvision ip cube cameras. Not as cheap as those $29.00 amazon or ebay cameras, but very reliable. Wireless is not usually recommended, but okay for non critical uses like keeping an eye on the cats. To observe all or most of the room, look at a 2.8mm lens.

Look at Blue Iris, about $60. It does have a free trial version.

Maverick, wifi are isn't very reliable do to possible interference from all these wifi gadgets now a days, They will fail right when you need them. 1 wifi camera might be ok, but the more you add the problems. This looks like a good deal, but you will need to buy a hard drive. https://www.newegg.com/Product/Product.aspx?sdtid=12321619&SID=84fd9180038c11e99fd8dee7c78a78dc0INT&AID=10446076&PID=1225267&nm_mc=AFC-C8Junction&Item=N82E16881183095&utm_medium=Email&utm_source=IGNEFL112218&cm_mmc=AFC-C8Junction-Slickdeals LLC-_-na-_-na-_-na&ignorebbr=1&cm_sp= My friend tommy found this one... https://www.ebay.com.au/itm/HIKVISION-OEM-8CH-4K-CCTV-KIT-DS-7608NI-I2-8P-NVR-4MP-Dome-IP-IR-H-265-HD-Camera/263561965076?var=&hash=item3d5d846e14

Firepower, it's hard to tell with a pic of a monitor screen, but I would say they don't look very good. I would look for security camera comparisons or similar. For the price, Dahua 2mp Starlight and Hikvision ultra low light cameras are hard to beat.

Lorex and many others made by Dahua. And Hikvision OEM's many others too. You seem to make them seem like low quality manufacturers.

tommy, http://www.networkoptix.com/2018/11/27/2018-anonymous-statistics-report/?utm_source=My+Nx+Opt-in+Non+Europe&utm_campaign=aa0d0f23ce-EMAIL_CAMPAIGN_2018_12_07_03_03&utm_medium=email&utm_term=0_5e499e497e-aa0d0f23ce-59195003%C2%A0 Be sure and scroll down to top ip camera brands info. Hikvision is the #1 seller, Dahua has moved up to #2.

For night vision look at Dahua 2mp Starlight cameras and Hikvision Ultra lowlight cameras. Hikvision is top selling security camera and Dahua has moved up to number 2. Bullet cameras have problems with spiders building webs in front of them, and domes sometimes have IR light reflection problems. Look at turret/eyeball style cameras.

The ONVIF device manager should have found both cameras automatically if they are on the same subnet as the computer. The specs from the link you posted said it was an ONVIF camera.

Try ONVIF Device Manager from sourceforge to try and access the cameras. To access the no name camera with Chrome, you might need to install IE tab and IE tab helper.