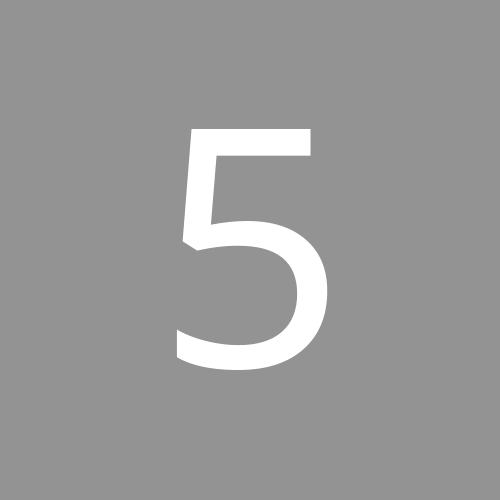 Content Count

534

Joined

Last visited

Days Won

4
Everything posted by 51cent
http://oversea-download.hikvision.com/uploadfile/doc/20140804/Technical%20Bulletin%20DS-2CD21x2-I%20Dome%20Camera%20IR%20Leakage%20v1.1.pdf

The real problem with wireless is possible interference from wireless gadgets, and other wireless cameras. They may let you down at the wrong time. One wireless camera may be fine, but the more cameras you add will cause problems.

If using poe you will need a poe switch or injector. Be aware that bullet style cameras with the ring of IR lights attract spiders/webs, it will drive you crazy. I have to go clear mine 2-3 times a week. Turret/eyeball style is much better. Dome style sometimes have ir reflection issues.

I believe that your browser may not be downloading the Hikvision plugin. You could try using Internet explorer 11 browser, or the Pale Moon browser, or Chrome with IE tab. Another option would be to use ONVIF Device manager from sourceforge.

For recording/controlling your IP/network cameras on a computer, look at Blue Iris, cost is about $60. You won't need a DVR with Blue Iris. Research POE, power over ethernet to power your cameras, you will need POE capable cameras. You can make cat5 or cat6 (ethernet) runs of about 300 feet. There are burial grades.

Mounting higher than 8 feet or so may hamper getting a good facial shot if they are wearing a hat.

Cats dig holes when they poop, and leave "presents' by the doors. Branches falling or getting moved is not unusual. Set your motion detection to more sensitive, or record all the time, or both.

How did you post as a guest? Anyways, do a google search for "Hikvision camera admin password reset tool"

I used this for my router. https://portforward.com/router.htm Be aware that opening ports exposes the dvr to the internet and hackers. If you can, change port 80 to another, much higher port number.

I wonder if it could be security software causing the problem? Good luck to you.

Have you checked BlueIris lately? It now supports Intel and Nvidia hardware decoding, easing the cpu load.

To change the settings, possibly ONVIF Device Manager from sourceforge may work. And I wonder if the SADP tool from Hikvision will see the camera, they might be worth a try.

With chrome, did you try the IE tab extension? https://chrome.google.com/webstore/detail/ie-tab/hehijbfgiekmjfkfjpbkbammjbdenadd?hl=en-US

I believe a wireless bridge will work for you.

Did you try Internet explorer 11? Or try the PaleMoon browser. https://www.palemoon.org/

I see the floureon 30x ptz for under 200 US dollars, I would avoid.

Dahua 2mp starlight cameras are the best bang for the buck right now. But, they have 850nm IR light, which has slight red glow. 950 nm lighting doesn't glow but there are not any 950nm starlight/lowlight cameras that I know of.

What is the extension on the files?

So, is there a recommendation for something on the lower end of the "cameras that have good night vision imaging" spectrum? I guess that's what i'm looking for at this point. Thanks! Dahua starlight cameras or Hikvision ultra lowlight cameras.

Do your cameras have 2D dnr and 3D dnr settings? Adjusting those may help.

For the activex plugin try chrome with IE tab. With internet explorer did you go to internet options/security and add the camera ip address to the trusted sites? If all else fails, try the Pale Moon browser. https://www.palemoon.org/

I recall if the serial number has cch in it, it is a Chinese market camera and you will brick it if you update it.If it has WR in the serial number, it is safe to update it.

Google search the term Hikvision brickfixV2 and follow the first link.

You should be able to go into camera settings and make it daylight only. If that doesn't work, look at the dahua 2mp starlight cameras.

Could it be the problem camera is recording in H265?