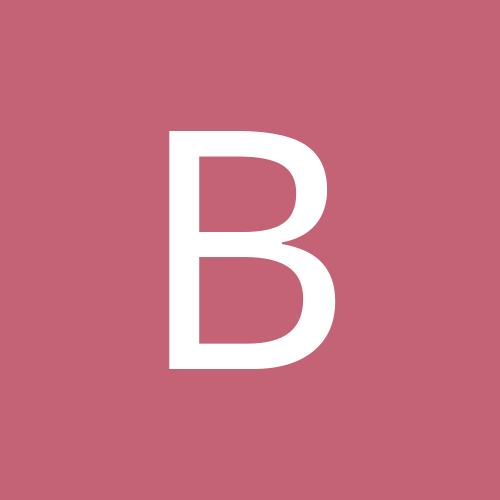 Content Count

27

Joined

Last visited
Community Reputation
0
Neutral
Hi, i have a £25 mic for my cctv only im looking for much better, do you guys have any ideas for a complete high sensitive mic? really does need to be top of the range no messing about even on expense Cheers

Is there a special lenses needed for 940nm as i just spent £30 on one and my cams cant pick it up! nightmare as i need it working for over crimbo

I went from cheap all in one cable to RG59 then i went out and got some good cat5e with genie balun. I also have a line down the screen when its low light. i sent an email to the guy i got it from and he said its my cables but ive changed them 3 times now making it an expensive run! The cam is : http://www.ebay.co.uk/itm/300522960900?ssPageName=STRK:MEWNX:IT&_trksid=p3984.m1439.l2649 On my other cheaper no name cams the live view isnt as good as the recorded however the samsung is about the same with alot more noise, ive had ago at changing the settings. Also when i could get a better picture it was in colour (still very bad) its as if there was a spotting blur on movement the would follow them about, you couldnt make any detail on faces even the vari focal lense is very close to the faces. All recording settings are on max, i even tried own power supply etc. I got a 940nm IR but the bloody thing dont pick it up lol

This is on a samsung starlight cam though. I have a no name cam and its much better at night in the same spot. there are street lamps etc

Hi, what about fuzzy dots, what kind of noise is this and best way to solve it? Only happens at night but really quite bad Cams are 12v and power from a 5A 6 way power supply. No IR

Thanks i will give them settings ago tomo, I think AGC is already on low I just got my compression tool but in the meantime i have been useing screw on BNC could this be a problem? I also notice that my Cable isnt thick braid, its copper but possibly only 80% how much effect could this have on the picture? If im forced to get more cable if the braid isnt thick enough i may just cut my losses on the tools etc and get some baluns, i can get Genie baluns quite cheap, are these any good? just getting fed up with messing about, all i want is a clear solid picture day and night, I got a £140 camera the RG59 and all the tools needed, Tell me could the fact that the braid isnt thick enough have an effect? If so i may aswel get baluns and Cat5e Cheers

the picture quality at night i found quite poor, it stays on colour mode for too long and the picture quality isnt great however in the day its ok. I changed the cables to RG59 but hasnt made a great difference, what am i doing wrong? Should i scrap the RG59 and get Cat5? for the price of the camera im not all that happy All my cams are poor at night with fuzz (i dont know the term) not crisp and lots of dots

My cams are inside the window, try blackout the window behind the cam, this hides it a little better and prevents the reflection, I have no IR but Low lux cam. My picture quality isnt great at night but thats due to fuzz, changed the cable etc but still not changed anything

H, yes thats exactly it 'I need to hide them' covvert cams really but i already have a covert sony effio and im not happy with the picture quality also i have another two coming from china which i regret spending £100 on a pinhole and small board cam I decided to hunt for a brand name to see if the picture quality is better, if im still not happy with the samsung im going to get rid of all and try get me a hybrid DVR I know i wont get the samsung completely covert but altleast i can hid it a little better without the shell, i can see there sexy cams and its a shame to take it away but its just the cam i need atm Isnt the spec much better with the SCC-B5368? Or is there not much in the picture quality? obviously as you have tried both cams, which has the better picture out of the two? P.s you sell these good by the way, you have me sold EDIT: I just went with the SCC-B5368P A1 SERIES only as i got it for £100 delivered, did i make the wrong choice? I just noticed 410/470 pixels, Is this not quite low? 1/3" Sony 410/470K pixels super HAD IT CCD 2.8~11mm auto-iris lens High resolution 600 TV Lines Min. lumination 0.00023LUX (F1.2, 15IRE, Sens-up 512x) Internal/Linelock (Phase control) function Day/night (soft), with sensitivity functions Advanced motion detection function Back light compensation High sensitivity in low luminance Digital image stabilisation Privacy mask function (mosaic-style) Intelligent video (moved/fixed/fence/area/tracking) 3 years Samsung warranty Power supply: 24Vac / 12Vdc ±10% Min. lumination: Colour 0.12~0.4 LUX (normal) or 0.00023~0.0008 LUX (sens. up) Operating temperature: -10°~+50°C; <90% humidity Image device: 1/3" Super-HAD IT CCD Scanning: 15625 Hz horizontal, 50 Hz vertical Privacy zones: 12 (polygonal mosaic) Motion detection: Off/On Zoom: Digital up to 16x Lens: 2.8~11mm tele/wide-angle Resolution: 600 TV lines S/N ratio: 52dB Video output: VBS 1.0V (p-p) Dimensions: 78 x 102mmà Weight: 330g

Result! what a great forum full of very helpful members, thanks for the info and pics there a great help, looks ideal, its just being able to mount it fixed with the circle bracket somehow? I also noticed a similar cam G7A samsung SCC-B5368P A1 SERIES, do you know it? a little more expensive I may go with one of them aswel if the SCD-2080P is all good and i can fix it without the shell. whats the digital zoom like? Again Result and thanks, much appreciated

Great, would yousay there is any better at that price? Also, or maybe i should start anothr thread but are there any ways to covert these? hide them etc, whats the size of these out of the shell?

Bump I just found the SCD-2080P for £105 any good for the price or is there better to be had around that price?

I notice on some other threads all there good for is objects that dont move, they have a slow shutter? Have you found problems with the clarity and face detail on movement?

Yes, anymore info on this? Is it really no good at capturing the face on movement?

http://ivisioncctv.en.made-in-china.com/product/eqPmCIkofMWi/China-Security-Mini-Camera-With-Starlight-Technology.html Trying to find similar, thinking about it if anyone can point me in the direction of the very best i would be much appreciated! Thanks twist, you opend my eyes, i had a little look around for yours in english but couldnt find it, perhaps there is new versions, low light versions is something i need as for now i wont be using and IR Is super HAD ll CCD better than effio?