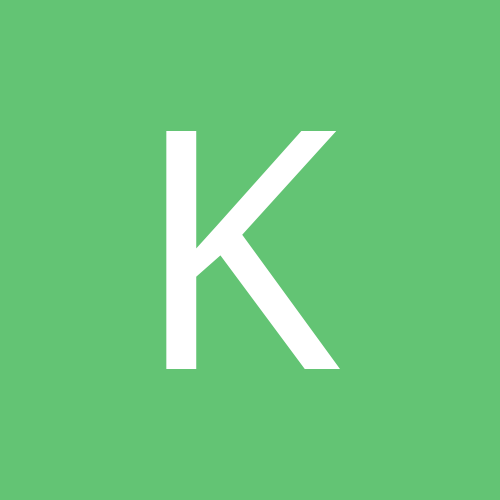 Content Count

151

Joined

Last visited
Community Reputation
0
Neutral
Oh, that may be the case. I made the assumption that if it was listed on the Geovision website, that it was allowable without a license. In retrospect that was a foolish assumption on my part. Looks like I'll be purchasing more non-geo camera licensing, or using a different software solution for recording.

Can anyone recommend an affordable outdoor wireless dome or bullet cam that is natively compatible with Geovision nvr 8.5+? This is for a low key installation and not worth the hassle of wiring. Power is available at the mounting locations. High speed internet is also at the site. I just need something affordable and prefer not to have to purchase the usb dongle. Geovision has a list on their website, but most the cameras are no longer in production, and I don't know how up to date their list is. Thanks in advance for any suggestions.

Thanks! But I ordered one earlier this week.

Can someone shoot me a price for a Geovision usb dongle? I only need it for one IP camera that isn't natively supported by Geovision software. I don't care if it's used or not, I just need it to work. This is for my personal use, not for resale. Thanks!

Our local PD is putting in a specific request for covert cameras that have the camera and recording unit built in. They have made it very clear that they do not want to have to mess with wired or wireless systems. (other than a power cord for items that naturally have one) They want lamps, boomboxes, clock radios, stuffed animals, etc... Stuff that will not be too conspicuous in homes or offices. This is primarily for quick setup, domestic abuse cases or employee theft/vandalism cases. They need to be in and out quick with evidence. I can get whatever paperwork is required for law enforcement only type purchases. I am mainly looking for vendors or wholesalers for this type of equipment. I have seen stuff out there on the net, but everything I have seen is retail/end sellers. Post here or PM me plz.

It's investments like this that boost and innovate new technologies. http://www.gcn.com/online/vol1_no1/47183-1.html USPS to deploy IPv6-capable video surveillance The U.S. Postal Service (USPS) plans to deploy an IPv6-capable video surveillance system to 40,000 postal sites across the country. In addition to providing high-quality video, the system is expected to provide the USPS with enhanced mobility, security and network management capabilities. The new video platform will be integrated into the existing USPS network. Video surveillance is critical for USPS to prevent and investigate burglaries and other security incidents that occur inside and around USPS facilities. An IP-based system offers features unavailable in traditional closed circuit television (CCTV) systems, such as the ability to view live video from remote locations through an Internet connection. An IP-based system also will provide the USPS with better abilities to centralize video surveillance and security operations. Unlike an analog CCTV system, a digital IP-based system provides an easier means to store video footage for later search and retrieval during an incident investigation. The system will consist of IPv6-capable network hardware, video security cameras and digital encoders that translate the video to MPEG-2 or MPEG-4 digital frames suitable for transport over IP. The encoders can interoperate with the existing analog cameras, negating the need to replace them. The project is being coordinated through the Joint Mission Support Center (JMSC), as well as the USPS Office of Inspector General (OIG) and the U.S. Postal Inspection Service. OIG is an independent entity dedicated to the USPS, while the Inspection Service is a division of the USPS responsible to "secure the nation's mail systemsâ€

I have a customer that would like to mount a ptz camera in a sports arena and have an operator use a joystick control to follow various sports action. Sort of like a mini TV camera and cameraman. The camera (along with a few fixed cameras) will be connected to a Geovision system recording everything. I have installed a few PTZ cameras in the past, but I they were older Pelco's and some low cost OEM units. I do not trust the OEM units to hold up to a lot of intense fast movement. I am looking for opinions on some brand name cameras like GE, Pelco, Samsung, etc... How well they hold up and how they work with a joystick and Geovsion in general.

I think I answered your question in your other post where you have some pictures. I think I am going to order a few samsung and find out for myself how well (or not well) they work.

Have someone go up to the camera during the time of day you are having the problem. While you are watching the monitor, have them press the center menu button on the camera. The camera will go through a automatic type of sequence in which it tries to set itself according to the lighting conditions. I have had mixed results...sometimes the camera finds its own "sweet spot" and I just leave it. Other times it looks like a very good picture, but then the camera continues to adjust and settles for a less than perfect picture...in which case you have to go in to the menu system and adjust various settings yourself to get the best picture.

Ok..the forum was down for a few days...time to reply to this thread!

For 95% of our indoor applications we use Sanyo Pan Focus domes. We are very pleased with the results in terms of picture and performance. Not so impressed with mounting either the plastic non-vandal resistant version or the metal vandal resistant version (the worse of the two). For 95% of our outdoor installations we use the Panasonic 484. The quality is unmatched in our opinion and we have tried quite a few different names. However...the Panas are heavy on price and the Sanyo's arent much better. I would like to know how Samsung domes (whatever their best model line is) compares in terms of Picture Quality (day and night), and installation vs the Sanyo Pan focus domes. Same for Samsung box camera vs the Panasonic 484 for general outdoor day and night time picture quality. Pricing is a lot better on the Samsung line, but I'd like to hear some opinions on quality before I purchase some.

Will you post a link or send me a PM for an Active Video Splitter - single channel. I'm not using UTP in this install, and I'm not sure how far the run is, however if this school is like their other school, then the run is less than 50ft. I am quoting them a 20" LCD TV with a composite video input.

I have a customer that wants a single camera put in an entry way and it is going to be recorded on an 8 channel 60/fps geovision system. This will be the only camera on the system, however they may upgrade to a few more cameras at a future date. They would like an LCD display mounted on a wall in the main office so that they can see who is at the entrance door. In the future there will be a "buzz-in" system installed and the entrance door will be kept locked. To the best of my knowledge, the customer has no interest in displaying future additional cameras on the LCD monitor...only the entry way. In the past, I have used a T-Splitter at the camera and run one video signal to the monitor and one to the Geovision recorder. It has worked fine, but I wonder if there is generally more accepted way of doing this. Any details would be appreciated.

kao replied to ClosedCircuitCom's topic in Geovision

The way I understand it, if you use Geo NVR software with a Geo camera / video server, you can order the software to support 4, 8, 12, and 16 cameras. If you use Geo NVR software with a 3rd party camera, you can purchase the software to support 1, 2, 4, 6, 8, 10, 12, and 16 cameras. I was told by a Geo rep that a Pentium Extreme processor was recommended for their NVR software. I have no experience with their NVR software, so I don't know if an Extreme is truly required for a small number of cameras.

kao replied to jeromephone's topic in Geovision

I would turn off the smart setting and just crank up all the important cameras to the max. I had similar problems on some systems until I turned off the smart settings. Not really a fix, but perhaps a work around.