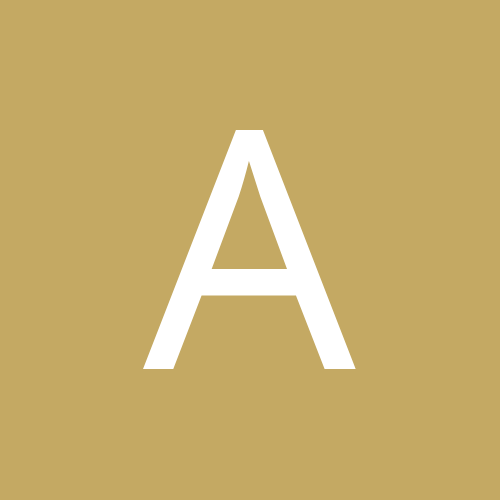 Content Count

488

Joined

Last visited
Everything posted by aibudo
Need the DVR-9104UH Default Username/Password Have acquired the above model, but the software resembles that of the 9000 series, with the initial vertical menu window.. Clicking on the "Menu" brings up the username/password window. Have reset the main board (DM-70D) and need the default password. Have tried, 111111, 666666, 888888, 123456, 000000, 1234,12345, 4321, 0000, 1111 and "blank". The bottom sticker numbers are: DVR-H9104V D9104BH But, the software is not of the 9100 series. Dennis

Anyone recognize this old software? Sure that it was used with several manufacturers, but this screen shot is from an older Zmodo DVR. Believe it to be in the 9000 series. Would like to acquire a manual for one of my customers. Thanks Dennis

Having an issue with an Alibi QVR3016H (Hikvision 16 channel TVI DVR). Have intermittent poor video on random channels. Never know if it's going to be one channel or more. Dark, out of sync video with "Blanking/Sync" bars. Reboot and they come back for awhile. Never know what channels will be affected. Then happens again. Reboot and they're back.

Try this thread: viewtopic.php?f=56&t=39460

If the DVR supports it, have you tried using the "PTZ" function?

Following up with tomcctv's last comment/question. Did you replace the original DVR with a new one? Have run into this when the camera's are a different format than the DVR. Have also had an issue where the DVR fails and video is no longer processed. If the camera's are standard analog, then hook one of them up to a TV or monitor with a video (yellow) input jack and see what the response is there. If the camera's are of the HD analog type of SD/CVI/AHD or TVI, then the TV/monitor won't process the video. Give us more info as to the make/model of the camera's and DVR.

You're going to have to help forum members with enough information, to be able to help you. (1) What make and model of DVR? (2) What web interface? (3) Is USB thumb drive compatible with the DVR? (4) To be able to remotely download, have you set you LAN (local network) address of the DVR in the router, if using port forwarding?

How are you monitoring your initial DVR? VGA/PC? Are you sure that the DVR is set to PAL and not NTSC?

Removed my post. Thought that this was a different model DVR.

Forget the Cat5e and balun's and use RG59.

H264 doesn't mean anything except the kind of compression. When you purchased it, what was the model number that you ordered. What about the box that it came in? What does the "splash screen" say when it starts booting up? Is there an owners manual with a contact address of the manufacturer?

I'm getting ready to switch to the TVI system as all I've researched, it's the best next to SDI. That said, I am currently using a 42" TV/Monitor on the AHD system and it looks pretty good.

If you ran it in "ducts", was it a Plenum use cable? Back to my original question - Solid copper or copper clad cable? If it is a signal level issue and you choose to use a signal amplifier, place it at the head end and not at the DVR.

Use an oscilloscope and monitor the video at the DVR. And back to the quality of cable that you used. Is it solid copper or copper clad?

Scope the video and see what the peak video level is at the DVR end. It may just be attenuated too much due to the length of the cable. Was the cable all copper or clad?

Another opinion question. We have AHD running in our business and the quality appears to be super. CVI is the Dahua product and get's a good bit of press.

Good to know. Wondered the same thing.

At 73 years old and starting to slow down, there is no way that I'm going to even think about traveling 50 miles to give estimates. Also at those distances, I have large cities that are full of surveillance company's. Indianapolis Indiana, Dayton Ohio, Cincinnati Ohio and towards the north is Fort Wayne, Indiana. I am already a dealer for a CCTV company and have been in business at our present location since 1976 and a tremendous amount of experience in the electronic sales and service business. I am also presently a leader moderator of a CCTV manufacturer's service forum. I'm not going to search for training in something that has been my life. Now if, I was a newbie of 10 years or less experience, that would probably be a good thing to do.

Our area is pretty much rural and there isn't much going here, as far as government, schools, etc. I get some city stuff (park, police station and city building), but it's just small potato's. One of our school's is pretty new, but the contractor who got the surveillance stuff evidently was hired by the general contractor and hired everyone "way out of the area"! The only local guy that I know of who got any work, was a HVAC guy.

I agree on ground loop. There are differences in video balun adapters. Some are not the best.

You know where "knowledge" comes from? Making mistakes, one after the other after the other. Everyone should learn from failure's and you are much smarter today than before. I have a high level of respect for anyone who tries, fails and learns from it. Great job on your part!

I wasn't going to add what I'm about to now, but I find it amusing. That's in regard to crosstalk, etc. when using 4 pairs of networking cable. In the late 60's I was a technology instructor instructing in the modulation and demodulation of 600 communications over a single pair of wires. And that was duplex. Now, they don't use "wires" but fiber. Each one not interfering with each other and now almost 50 years later, networking has all the issues of crosstalk, interference and you name it. 20 years or more ago, when my son was working for me in the business, we were networking new construction with internet, Cable TV, TV antenna, Satellite, Telephone, Audio (both wired and fiber), Video and Centralized remote control all intermixed. All in the same networking enclosure with no interference between them. It's like we've gone backwards. Here's a picture of one our smaller installs. Behind the wall of this enclosure was a rack with the major equipment components.