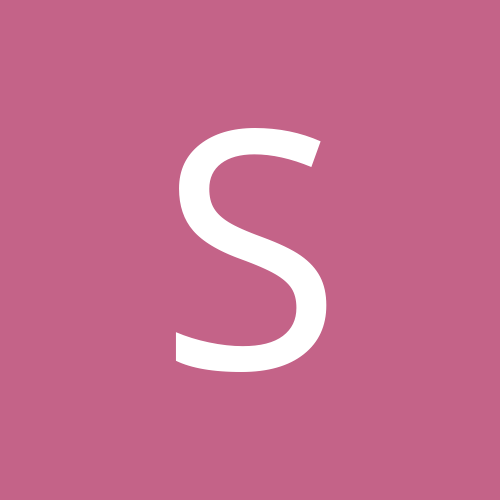 Content Count

920

Joined

Last visited
NealShell, How do you get time synchronized, both video scene stored at NVR and the time of evidence of sales for the cash register or credit card approval ???

Hi Tom, You mean that we better keep coax cables as they are. No hustle to remove them.

What a poor card, running 13 years of every day & night in not a friendly environment. You can not ask the same for your cars and TVs. Time to give it a rest.

Clocks are all different among your DVR, Cameras, your PC, and your mobile phone, either running faster or slower than each other. The more accurate time can be shown on your phone whose time can be reset regularily, through network connection to the world standard time. If your DVR does not support RTC (real time clock), probably not, you better reset the clock to your smart phone's, once in a while.

I guess Not Enough Power Source.

One option could be http://www.vivako.com/html/product.html?catcode=100000000

Hmmm. I will see how it develops.

With your current DVR system, you can not get the Live Realtime No Delayed Spot Monitoring Video. You may buy PC based DVR; http://www.vivako.com/html/product.html?catcode=100000000

For home applications, buy the cheaper ones, because you are the one who would install and manage them. HikVison's should be OK. But Not OK reachable by any calls for tech service. So, not much meaning for Brands.

Listen to yout wife. Buy a stand alone DVR and analog HD cameras for simple maintenance, which is absolutely your job, no doubt.

By now, every DVR could serve your needs. Buy the cheapest one on the market. Seemingly you are new to this field, go for coaxial side i/o network kind of things, for easy maintenance. Straight forwardly simple, coaxial.

PC based DVR or PC based NVR could put your company logo as an OSD when being displayed.

uk-101, I would appreciate if you kindly let me know when you would get it successfully done. I am quite interested in, keeping my fingers crossed.

Have a think about that sunnykim Please allow me to add a bit more. Probably by default, the reference frame distance might be set as one at the IP camera side and you can reconstruct (decode/decompress) the current video frame by the previous frame on your NVR side. The chipset in your NVR may be able to decode/reconstrcut faster than 120 FPS(frames per second) for fast forwarding 4X times. But most display is designed for 60 FPS. The software on your NVR might not be tested, I guess. And it could not be easy to decode 120FPS but skipping every other frames for 60 FPS display. For the reference frame by four, every 4th frame is to be used as a reference frame for encoding 1,2,3, and 4th frames. Then only 4 th frames need to be decoded and reconstructed, skipping 1,2,3rd frames at the NVR side. Thus 8 and 16 fast forwarding can be achieved without clocking much faster.