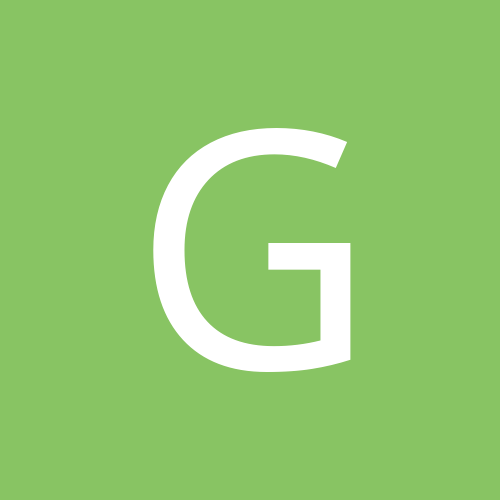 Content Count

24

Joined

Last visited
Community Reputation
0
Neutral
500 bucks is not realistic. Plus I would say more then one camera would be a more efficent way to tackle that. I would do 4 cams from different angles.

I have used it on the geovision cards before seems to work ok. never had a problem.

DIY= headaches..... Get what you pay for......would you try to give yourself a heart transplant?

The sony line is very nice in general. If you have the extra cash I would buy the SSCE473. Great day/night cam.

I can't believe that more people dont have a voice on this matter. Maybe thats why things are the way they are.

We will be there. Super excited. Like kids in a toy store

GE is really coming out with some great solutions.

It's so true. We are our own industry and we get stuck under the umbrella of the alarm companies. I stress to all my customers that I'm not an alarm company and i only specialize in CCTV. We should start some sort of group.

Anyone have any opinions or recomendations on Mobile DVRs.

Lol I'm well aware. Any good day/night cam is going to switch to b/w anyway in a low light situation. So I dont see what you guys are talking about.

Well I guess everyone has their preferences. I have never had a problem with a day/night cam and from my expierences they preform great.

I think having crisp color images is very important so I tend to not use b/w. The model you posted really is not suitable for a nightclub in my opinion. It only has 380 tv line of resolution which will not look very crip. Plus utilizing A IR cut filter really helps the image in night mode tremendously. I'm a strong believer in quailty over quantity. I have turned away work because customers dont want to spend the money to get what they need and I wont put my name on half ass work. In an office application or somthing low risk not alot of motion the model you posted would be ok but for a nightclub you have low light conditions with lots of movement. I think its a no brainer.

I wouldnt worry about what the customer thinks about the cameras. I have done quite a few bar/nightclubs and I have had many of the owners say that there is an increase in buisness after word gets out a system was installed. People feel safer. You have lots of different options as far as cameras. On midrange budgets I have used the Nuvico NVCC-HW3895IR36N-D. It's a pretty decent camera for the price. Make sure you use a good dvr or capture card. I always use 30fps on each channel for applications like that because there is alot of motion.