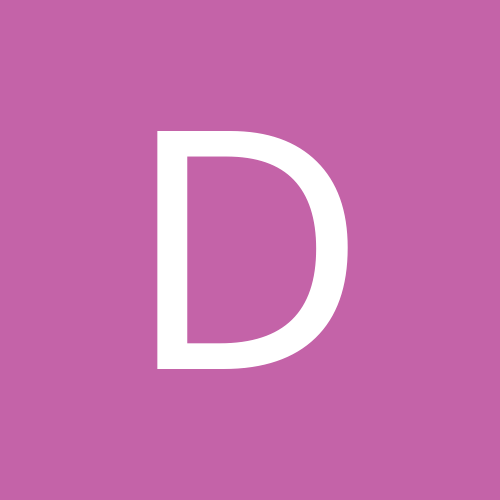 Content Count

131

Joined

Last visited

Days Won

1
Community Reputation
1
Neutral
About D&C_ELECTRONICS

Recent Profile Visitors
The recent visitors block is disabled and is not being shown to other users.
I suggest to be patient. GeoVision announced the new GV-VMS v14.10 Software. It should be ready really soon (2nd Q of 2014) and It seems that It's completely new Development. It will be Free up to 32 GeoVision Camera Channels.

We face this problem on CNB Cameras with NextChip NVP 2020 DSP (530TVL). At that Time, CNB send us JTAG Cable in ordet fo Flash EEPROM settings on these cameras Unfortunatelly most of the Cameras (was More tha 100pcs), after 6 months appear the same problem again.

I use BRADY BMP21. Nice Compact Printer Variety of Labels and also supports Landscape & Portrate printing modes http://www.bradyid.com/bradyid/scpv/Printers,-Barcode-Scanners-and-Laminators~Portable-Printers-and-Accessories~BMP21-Label-Printer-and-Accessories~BMP21-Label-Printer.html

There are still avalable the following Lic. 4x NUUO SCB-IP+08 $400 2x NUUO SCB-IP+16 $800

Yes, but we are talking about Video Streamming and as wyattwic mentioned, he got 8Mbps / per Camera. Using 4G you have bandwith limitation. I don't think any provider can give you Flat Rate 4G Connection. Anyway, I will show you an example from an Installation we build recently. We have a Remote Site with 4x Full HD IP Cameras 8Mbps each. There was no LOS between Main Facility and Remote Site, so we use a 3rd Point to install a Repeater. We use Proxim Tsunami QB-8150-LNK-100 Point to Point Links (100Mbps). wyattwic in your case, I suggest to use Proxim Tsunami® QB-8100 (300 Mbps) If you have Point to Point Links. If you need a Point to Multi-Point solution, you got to have a Wireless Mesh Solution.

The Most flexible sollution is WiFi. I suggest to use WiFi Wireless Links in 5GHz band. Keep in mind that WiFi require LOS. Now there several companies in the Market. Ubiquiti have good Low Cost wireless devices, but If you need a PRO solution better use Firetide, Proxim or Aruba wireless Links.

This camera use 1/3" PixelPlus CMOS Sensor. Even If It's 600TVL, the sencitivity is not good. This sensor is the Cheapest in the Market Better Buy a Camera with SONY CCD Sensor.

You can Add Nuuo License's from Licence Manager Menu (Settings), typing the Lic Number and activate. Keep in mind that these License can stack (You can add 2x 4ch License and the total number of cameras will be 8ch on the system). Keep in mind that in case of e system Format, You should first deactivate the License in order to be available for next activation.

Several NUUO NVR Software (SCB-IP) Licences, $50 per channel http://www.nuuo.com/ProductNode.php?node=5&t=20121115025132#4 Payment by Paypal, Licence number will be send by e-mail. 2x NUUO SCB-IP+04 $200 4x NUUO SCB-IP+08 $400 2x NUUO SCB-IP+16 $800

Usually the AN-TONE DVRs have a Jumper on the PCB Board front panel side. When the DVR is ON, short the jumper for 10 sec. Reboot the DVR and you have the Original User / passwords (Admin / 888888) * Note. on Admin user A should be capital.

From the following Link you can download all Versions of Digifort. http://www.digifort.com/downloads You can activate 4 Hours Temporary License (You tube video I post earlier) or If you want send me PM to give you 30 Days Trial Version. Also If you need Prices, send me PM

It's supports Camera Motion Detection. Keep in mind that Digifort have a really fast integration Team, Even If your camera is not in the supported list, the can make the integration really fast. I insist to download It and Test It

Digifort is compatible with Dahua Products. http://www.digifort.com/compatibilities You can download and Try Digifort by activating Temporary Lic V-r57UIWBps

Please Check the Following Link: http://www.digifort.com/distributors I'm also Digifort Distributor, so If you need any information please let me know.