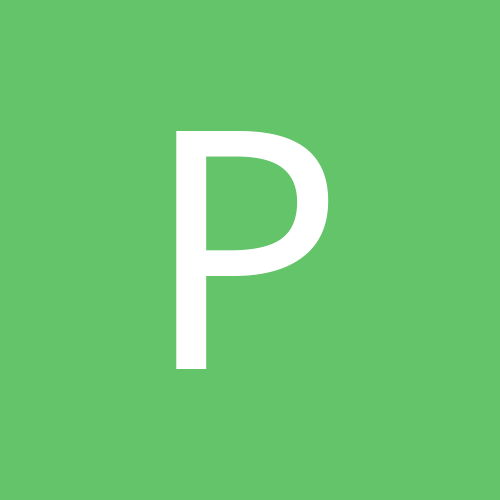 Content Count

14

Joined

Last visited
Community Reputation
0
Neutral
Recent Profile Visitors
The recent visitors block is disabled and is not being shown to other users.
Hello, We tried to interconnect Dahua VTO2000 and VTH1550CH which resides on different subnets. The issue with this setup is following: Calling from VTO to VTH (VTO and VTH on different subnets - routed network): - VTH is ringing - you can answer the call and activate lock - there is no video, just audio Monitoring from VTH to VTO (VTO and VTH on different subnets - routed network): - everything is working as ususal - video and audio working normally If we put VTO and VTH on the same subnet, everything is working as ususal, but if there is router between them, video is not working, just audio. There is no firewall filter between subnets at the moment (for debugging purposes) and Mikrotik devices are used as routers. I also tried to play with IGMP snooping, because I thought there is multicast used for video but I don't see any multicast or broadcast traffic on LAN. I will try to connect VTO and VTH to old network HUB and run a wireshark to see what is going on. Did anyone have this problem? Is there any solution for this?

Hi Bozman, I'm not able to compare Axxon Next to Blue Iris, because I've never test BI, nor depoyed it. We are deploying large integrated security systems (cctv, access control, intrusion...linked in one system) based primarilly on Lenel OnGuard and for small or only surveillance cctv systems we are using Axxon Next. As mentioned before, Axxon Next is newer platform than Axxon Smart, which was little buggy. There were also some bugs in Axxon Next at the beginning, but now the latest releases are very stable. And it is still improving, v.4 is coming soon... If you want to play with it for free, you have 2 options - "trial version" (1 month, working from 8:00-18:00) unlimited features or "free version" limited to 16ch, 1 server and 1TB of storage (the storage is main limitation but you can set up recording only on motion detected to save a storage). So you can take a look on it, it is very user-friendly, featured and support virtually any camera (some native, OnVIF or RTSP as last resort). You can work with 2 streams per camera (OnVIF2.0 too), one for recording in better quality and "zoomed view" and other for view in matrix or for video processing (motion, object detection). As mentioned before, Axxon Next is very featured in video processing, there are many options from simple motion detection to advanced object detection based on object properties (like dimensions, speed, color...) and behavior (like object left in area, dissappearance, loitering, cross line...). All this features are available in free version but only in live mode (so you can use them as recording/alarm trigger or other action - e-mail, SMS...). In "PRO" version you can use it on recorded video for forensic search (if you are looking for red car in a park lot for example). The search is very fast because it is only searching in database of metadata, not recordings - objects' metadata are created regardless the camera is recording to storage or not and can be processed from 1st or 2nd stream - better to use lower quality stream for it. You can switch metadata creating per camera basis if you don't need them on all cameras, of course. Regarding to storage, Axxon is using its own HDD format if you let it to format the whole partition for storage. The recordings are then saved as one stream to HDD, so disk sectors are stressed equally and if some error on disk occure (bad sector) you loose only some little part of recordings saved on this defective part. For HW platform recommendation you can use online HW/storage calculator https://sale.axxonsoft.com/calc/calculator.jsf. You must switch the right piece of software at the bottom to get rigth result for it. For storage calculation it is approximative, you can lower the quality, bandwidth (look for actual CBR in calculator) or schedule recording if you want to save the storage. You can also choose the purspose of machine in result (recording, view, client) to get recommendation for server/monitoring station or blind server + monitoring station. "Situation analysis detection" is metadata creation mentioned above, created on server, not client machine. If you ask for my recommendations for HW platform, I recommend Xeon E3 for small servers over E5 because of higher clock speed and lower price, and over "i3/5/7" because of ECC memory for stability and fault tolerant. For client machine and combination of server/client on one machine I recommend i3/5/7 where you can save some budget of graphic card (Intel HD is integrated in CPU and supported by Axxon). Differencies between free and pro version are only in number of video channels, storage and forensic search (called Motion Quest). All other features are available in free version, including 3D maps and much more. Feel free to test the trial or free version to make your own opinion and let us know your insight or comparison to other system you use. I think you will be very satisfied with Axxon...

Yes, We have deployed some systems with Axxon Next. There is 3.6.1.1598 release now with some fixed bugs. The CPU load is not as mentioned, we deployed some small machines with 16ch encoder card from Axxon (ITV) based on Intel i3-3220 processors and it utilizes about 50% of CPU with object detection and live video (object detection is detecting solo objects in the picture and generate the metadatas of theese objects like dimensions, speed, color, vector...and do detections based on theese metadatas). If you deploy it as blind server (without live image, only as recorder), you save huge amount of CPU. There is a good hardware and storage calculator on Axxon webpage for download where you can check the hardware requirements...

Axxon Next is great, but free version is limited to 16ch and 1TB of Archive, which is quite little for HD cameras (but you can record only motion to save the capacity). It has very good possibilities for intelligent object detection (motion, line-cross, loitering, object left, object disappearence, and lot more). They have very good support for this product, I am in touch with them very often now. If somebody want, we offer the licenses for this product in Slovakia. The base Professional version is limited to 16ch and unlimited Archive, more channels are for fee and the MomentQuest too - intelligent detection on recorded video (detection on live video is free).

Images you have uploaded are of different aspect ratio. The upper (3200) is full HD 16:9 and the bottom (4300) is 4:3... What is the size of picture sensor? The lens could be the same, but if the sensors are different you achieve diefferent field of view. Check the tech specs of that cameras what field of view they should have...

Hello guys, I have the latest NVR release "general-nvr-3xxx-eng-p-v2-610-0000-6-r-20130718" from my vendor: http://fs01n1.sendspace.com/dl/abc62b6a94127e762b6452a5d5a70a02/524ad53326dc0668/2zzctz/general-nvr-3xxx-eng-p-v2-610-0000-6-r-20130718.zip It is the PAL version. Just enjoy

Look at this: http://www.ispyconnect.com/man.aspx?n=Dahua There are some url/cgi-commands to get rtsp stream or jpeg...

Just unzip it and check readme file...

Dont worry stroonzo, I am new on the forum, but dont have any motivation to share hacked firmware. I am working with other manufacturers like Sony, Axis or mobotix integrated into quite big installations. Dahua cameras is new for me and I am satisfied by price/functionality ratio, but their support really sucks. I am in contact with my vendor who support me with latest firmwares so I only want to help you...

Sorry, my mistake. But on the other side, is there really needed such as big framerate? And do you evidence some quality drop between 25/30fps? We have some big systems (more than 200 cameras) with manufacturers as Sony, Axis, Mobotix...and there are not many situations where more than 12fps is needed... Is there some new features in this firmware? Especially hfw2100...

There is mentioned "HFW3X00C", what means 3100C, 3200C, 3300C... Im not sure about the compatibility of PAL and NTSC, but pixel resolutions are the only differencies I found in techspecs... Look for the technical specification on www.dahuasecurity.com for your camera. There are 2 models with "P" and "N" suffix which means PAL and NTSC. Read the differencies between them...

FPS? Only the pixel resolutions D1 and CIF are different, no FPS. For example IPC-HFW3300C: PAL NTSC 3.0M 2048×1536 2048×1536 1080P 1920×1080 1920×1080 720P 1280×720 1280×720 D1 704×576 704×480 CIF 352×288 352×240 What resolution are you using now?

The firmware I uploaded above is for these cameras: HDB(W)3202,HFW3101C,HF3101,HFW3X00C,F728WP,HF3300,HDB(W)3300,HFW3300,HF3301, HF3500,HF3500A,HF3200,HDB3200C,HF3110,HDB(W)3110,HDB(W)3101,HFW3110,HF3100,HF3211-F, HDW2100,HD2100,HFW2100,HF2100,HFW3100,HDB3100C,HFW3(2)105(2100S),HDW3100S,HDW2105S, HDW3105S,HFW3200S,HFW3202C Its for PAL, but I suppose there are only differencies in resolution. HD resolutions are the same PAL/NTSC, only D1 and CIF are different (but why somebody buy HD cameras and operate them at D1?)...

I have PAL version from my vendor: General_IPC-HX3(2)XXX_Eng_P_V2.210.0001.0.R.20130517 http://www.sendspace.com/file/hyxiem (Click on "Click here to start download from sendspace" to download without download manager) I havent tried it yet, so if you check it, please give us a feedback if there are something new.