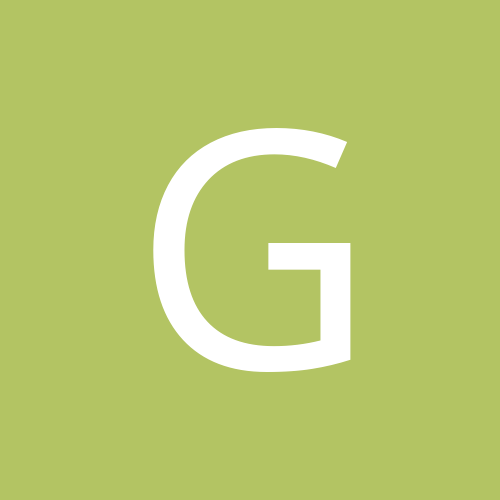 Content Count

8

Joined

Last visited
Community Reputation
0
Neutral
Dear All, Thanks To Mike my problem with upgrading miniNVR is now solved. Once again, Thank YOU Mike. Regards, Rad

Hi all, I have probably bricked my 8ch mini NVR by upgrading it I have downloaded 8CH_Mini_NVR 20140417_Firmware from http://www.urcctvstore.com/Download.html and uploaded it. After that my mini NVR got dead. At booting it displays picture and then it goes black: I do not know if its oem or not (I bought it on AliExpress). My NVR details before upgrade: Model No. N6200-8E N6200-8E000D0B27-015 Device Serial No. 015310106972aa368c34 system Version: Master Version V.4.0[20131211] Hardware Version V4.0 Mainboard picture: I can only start it from Fat 32 USB disk, however when I try to update it, I get 'Wrong file' error. but I can reach mini NVR via telnet at 192.168.1.188 connected directly to my PC. I have also tried nvrtelnet but after uploading new files mini NVR has been still dead... Can anyone help? I just wanted to get rid of ActiveX and have the possibility to open mini NVR GUI from FF, Chrome etc....

Hello, Is there a difference between Hikvision DS-2CD3410FD-IW and DS-2CD2412F-I models. They are both Cube mini IP cam and 1.3 Mpix. I have seen DS-2CD3410FD-IW on AliExpress and DS-2CD2412F-I on local EU market. Is it that one is for Chinese market and second for EU? I have checked www.hikvision.com and there is only DS-2CD2412F-I(W)... DS-2CD3410FD-IW is not listed on hikvision EU website and on ALi is being sold as multilingual. Is there a different firmware for above models? Regards,

I am from EU and do not mind waiting. I have ordered 8ch version for testing but I realized it has lower resolution on the sub stream than 4 channel one. If it is working OK I may think about 4ch version. I have emailed one of the producers of this unit and got the response. Software is being developed which is good. The problem is with motion detection when connectig different brands IPCams. "For motion detection, not all IP brand can do with our nvr. Our NVR can can support them based on onvif protocol, but as ip camera protocol different writing way with our nvr, some can do motion detection, some cannot. For this problem, our solution is writing private protocol with IP camera, now we have write for almost 20 IP camera brand for private protocol." Finally I have decided to buy Hikvision IP Cam and asked manufacturer of this mini NVR about motion detection for Hik but at the moment they do not support it. Continuous recording will be OK. Hopefully they will fix it with feature updates.

Hi, Thanks for sharing Your opinion. You can also try Crome web browser with IE tab add-on installed (it supoorts ActiveX). I have some analog DAHUA DVR which also needs IE and activeX but it works perfectly with chrome IE tab I'm not sure but Firefox may also have some plugin to work with IE activeX. Before buying I asked the seller for manual to the mini NVR and it was mentioned there that this unit was tested with following HDD: "The product supports external HDD only, including mobile HDD, hard-disk cartridge with E-SATA port. We have tested following HDD brands and model numbers work with the mini NVR: Seagate Backup Plus 1TB 2.5'' USB3.0 mobile HDD, Model No.: STBU1000300 Seagate Expansion 1TB 2.5'' USB3.0 mobile HDD, Model No.: STBX1000301 Seagate Expansion 2TB 3.5'' USB3.0 external HDD, Model No.: STBV2000300 Western Digital (WD) Elements 1TB 2.5'' USB3.0 mobile HDD, Model No.: WDBUZG0010BBK" I have got 2,5' SATA HDD which I am planning to connect via following cable: I think it is also possible to connect 3,5 SATA HDD with external power supply 12V. USB port is 5V only which is ok with 2,5 HDD. What is the firmware version of Your unit? Maybe firmware/software is being developed and in latest version it automatically discover cameras. My NVR has been shipped and I am awaiting it in about 20 days. In the meantime I am still thinking which IP cam to buy...

Hi, What software/firmware version do You have in Your units? What stores did You buy from? I have ordered one mini nvr (from here: http://www.aliexpress.com/item/SUPER-MINI-NVR-Network-Digital-Video-Recorder-Drop-Ship-With-Tracking-Number-Free-Drop-Shipping-with/1542380109.html) to record garden and parking at front of the house 24/7. Once received I will check my device, however I do not have IP cam yet. The seller was ensuring me that this nvr is the latest version from their factory (I believe from the same factory as other similiar units) I was thinking about buying some hikvision ip cam due to good opinions but now I am hesiteting a little bit and maybe would be good to buy another cheap IP cam from aliexpress... Regarding file system, I think this NVR is using some linux ext2 or ext3 or ext4 file system.

MindTwist Thank You for the link. It's really helpful however.

Hi, Has anyone tested onvif 2.0 mini nvr which can be purchased on aliexpress quite cheap? Example link: http://www.plusbuyer.com/boxwatch-4-channel-hd-mini-nvr-with-esata-port-dual-stream-onvif-cloud-p2p-p-6003.html I am wondering if this unit will be able to work with Hikvision ip cameras? I am planning to buy Hikvision ip camera to monitor my garden and first I wanted to store my recordings on the network shre however because of the hikvision issues with NFS/CIFS storages I decided to buy this cheap NVR. 2'5 HDD will be attached via sata-esata cable. Any suggestions/opinions?