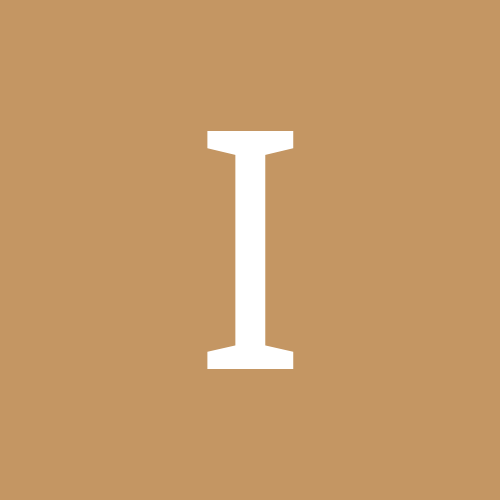 Content Count

73

Joined

Last visited
Community Reputation
0
Neutral
Recent Profile Visitors
The recent visitors block is disabled and is not being shown to other users.
How many cctvforum visitors voted? Do you plan to publish answers?

Do you have a site plan? Or maybe you can draw a site plan using a demo version of IP Video System Design Tool, then add a camera to see coverage area and identification/recogntion/observation zones This way you can test different scenarios and find the optimal position for your camera.

We plan to create training materials that will go with our JVSG design software. I am looking for a native English speaker who is familiar with video surveillance design. Actually, we are looking for people for 2 different tasks: 1. Rewrite CCTV training materials on video surveillance design from bad English to good English (you should understand well what is lens focal length, pixel density, e.t.c) 2. Write new articles, advice, tips, and tricks related to CCTV design process (you should have a solid experience in designing/installing video surveillance systems). please contact me by email at max @jvsg.com

Hi, can you please give more details? I don't understand what you would like to get.

To find optimal camera locations and to simulate 3D view that takes your camera installation height in consideration you can use a trial version of IP Video System Design Tool. It will also show you zones of identification (250PPM), recognition (125PPM), e.t.c

You are quick! The time difference between your last 2 posts is 1 hour and 5 minutes.

Sure. It was just an illustration. The design process is not automatic. And you are right that the CCTV designer should take care of entrances and windows. This was just an illustration of how the software visualizes identification, recognition, detection and monitoring zones and can show you 3D views from your CCTV system. Some of our users asked us if we could implement an automatic camera placement algorithm. But experienced human CCTV designers are way better than a machine in analyzing security threats.

You can take a trial version of IP Video System Design Tool, like I have shown in that topic. load your site plan and add your cameras, add obstacles (trees, cars) and test people and finally see what images you will get on your DVR/ NRV. The most important thing that you will be able to see identification/recognition zones based on pixels per meter or pixels per foot. 250 PPM or 76 PPF for Identification of people (by European standard EN62676-4) 125 PPF or about 38 PPF for Recognition of people. e.t.c. IMHO your camera positions should be revised. For example, I don't understand the idea behind Camera 10 position. You can easily rotate Cam10 left (about 30 degrees) for a better view. Unfortunately, I cannot see the real size of your house to accurately re-scale your drawing.

Do you have a floor plan (JPEG, PNG, PDF or DWG)? Please attach it here or do try to load it yourself into our cctv design software like I shown in this topic

BTW: You can get a license key for IP Video System Design Tool now by taking part in the JVSG Beta-Test Program.

As we can see from the picture bottom left and upper right corners are are not well covered. Red ares on the pictures here are Identification zones (250 Pixels per Meter, 76 Pixels per Foot) Yellow are Recongition zones (125 PPM, 38 PPF) It took me about 10 minutes to design your project and 15 more to paste images here assuming your cameras are installed at 3 meters. The project file for IP Video System Design Tool 9.1 has been attached. jvsg-project.zip

The thing is Camera 2 in your project cannot look behind the wall. If we place a few bad guys there Camera 2 cannot see them And Camera 4 cannot see them all But camera 3 sees them perfectly with pixel desnity about 195 pixels per meter:

I would say it is a good idea to add camera 3. Without it bottom right corner is not fully covered. And with it it is much better.