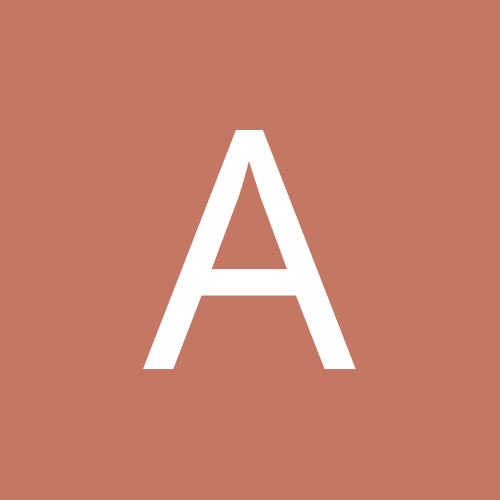 Content Count

140

Joined

Last visited
Community Reputation
0
Neutral
We use a lot of the svd4120's, sdn550's and the shc720's. They are great quality and haven't had a single failure. They are quite reasonably priced and customers like branded gear. We always put a copy of the pdf from the samsung website in with a quote which gives a clear breakdown of features

Anyone have any idea if it is possible to access preset no 96 from geovision ptz control. This is the way we get into our ptz's menu system from a keyboard but we have several clients who do not have keyboards and would like to access the menu.

antdickens replied to cdr_wm's topic in Geovision

Hi As far as I am aware this feature is to add cameras connected to the new geovision video server. The video server has two channels for standard cctv cameras. You can then link them into an existing system over your LAN / Internet.

Hi Has anyone tried using a networked HD to store Geo video files on. Do they have the speed to keep up? To clarify i mean mapping a drive to the network hd from the geo pc and using it as a storage location within geo. So if the geo PC is stolen the hidden network hd still has evidence video on it?

http://cgi.ebay.co.uk/ws/eBayISAPI.dll?ViewItem&ih=015&item=250043202924&rd=1&sspagename=STRK%3AMESE%3AIT&rd=1

One thing that really annoys me about Geovision is the quality of the live view. If you put a Geovision system next to a even the cheapest DVR the live view from the dvr looks better every time. I know this is because the dvr is displaying a non digitised image. And the playback won't be of the same quality. If you use a card with the dsp out such as the combo cards or add a GV-DSP card the output to a cctv monitor looks ten times better. Why can't they get the quality onto the PC screen?????:

antdickens replied to MLinks's topic in Geovision

You could do this by using the dsp card and 8 rf modulators. Either T off or us an 8 in 16 out amp so you have video going into the geo system and the modulators. That way as long as you can break into the aerial loop the Tv's can tune in a channel to the DSP output (all 7), and each individual camera. It might be a struggle fitting 8 modulators in a row, most i've done is 4 but there is no reason it shouldn't work. Hope this helps

When a customer sees a geovision system along side even a cheap DVR system the live viewing always looks better on a DVR type system. I think this is because they are displaying the feed direct from the camera rather than the digitised version that geovision uses. Will geo ever get the view as good on the PC screen or are we stuck with adding a combo card and an extra cctv screen?

Anybody used flatvision screens before http://www.flatvision.co.uk/products/cctv/index.php I was thinking of giving the eco 17 a try. Or any other recommendations for a TFT type screen with composite video in?

Can anyone recommend a good day / night bullet camera for domestic use. We are currently using Pecan PC60HLT with the built in IR. These are great for a week or so but then the spiders come and puts webs over them making them useless at night. So i am going to start using seperate IR lightin and am trying to find a good day night discreet looking camera for domestic installations. Any ideas??

Is it possible to reuse alarm cable for sending video signals down. The runs are short >15m. I am just pricing a job which would be very difficult to run in new cables. I have been asked to replace the pir alarm sensors with covert pir cameras. The sensors are wired up with 6 core alarm cable. Any ideas?

Thanks Rory Is there one for version 8.0???

Hi Rory Do you have a link to the program which installs the necessary files to view the webcam. I.e. the get around your internet explorer security settings program.

Anyone having problems with the DSP output and version 8.0 When i use it with any of the auro scanning options enabled it keeps getting stuck and the video output appears to be stuttering!!

Geovision can control a jvc tks-655 dome camera does this use the same jvc telemetry as the jvc tk-c767e camera???