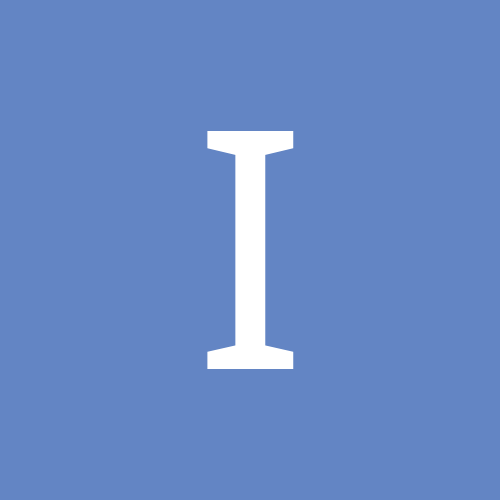 Content Count

110

Joined

Last visited
Community Reputation
0
Neutral
This is his first job. He mentioned this is his "New business" in another post. In that case, do you know what your competitors are charging? A Competitor Analysis is a neccesarry step in your business plan if you have not already done one. Scorpion makes a good point. You have to incorporate your overhead costs and allow for incidentals that you may incur into your price structure.

How much do you normally charge?

imcclendon replied to kensplace's topic in Test Bench

I have been getting quite a few bargains on ebay the last couple of months. Most of them have been toys, but I have picked up a few useful things. I just bought a pelco recessed dome housing m/n ICS-DO151A for $5 before shipping, and now I'm trying to decide what cam I want to put in it.

One of the forum's sponsors - Digital Watchguard - is an authorized Geovision distributor.

This is a sticky that Rory posted. There are a few AMD systems on this list. Maybe this will help. http://www.cctvforum.com/viewtopic.php?t=8971

Atlanta, GA - former home of Ookie the quarterback. Welcome.

Admiral Jeremiah Denton. The man is a hero.

imcclendon replied to scorpion's topic in Test Bench

At $8 per hour, you can't really expect first class customer service.

These instructions might be adequate if you install cameras for a hobby, but if you require a cctv system for asset protection or for theft identification, these instructions are oversimplified and are no replacement for an installation by a qualified security installation tech. Unless you have the years of experience and technical expertise to install a properly configured video surveillance system, you should contact a qualified installation company for proper protection of your home or business.

Hi Keith, I only sell this convertor with the purchase of a complete system, but if you do a search for CANTEK BNC TO VGA CONVERTER, you can probably find one. Amazon also has a couple avaliable. Good luck.

Low end cameras and equipment sometimes have less electrical efficiency than higher end cameras that are often engineered to be more efficient. I'm not sure what type of equipment you are using, but you may have a camera that is not very efficient and the wasted energy is dispersed in the form of excess heat around the camera housing. If the camera is still within its operating range, you might have to live with the extra heat.

Try doing a search for a VGA/BNC adapter. The one I sell with systems retails for about $40. Wachhund is right about the lower picture quality, but the picture may be acceptable when considering the space savings of an lcd monitor.

imcclendon replied to imcclendon's topic in Test Bench

imcclendon replied to GunRunner1's topic in Test Bench

A BNC to VGA Video Converter allows you to connect your camera to a monitor. Try a google search. As a general rule, a monitor will be capable of higher resoultion than a tv, but quality depends on many different factors, whether you have a new or old monitor. For a CRT monitor, you want to have good convergence (clean white lines with no colors on the edges). Good screen geometry; flat screen monitors often have problems with screen geometry due to difficulty controlling electron beams with precision. As a result, vertical lines may be noticeably curved at the edges of the display, and circles may appear oval or egg-shaped. The best CRT monitors include controls that let you adjust the screen geometry; still, it can be difficult to adjust it perfectly in all regions of the screen. Also, pick a monitor with good image regulation; you want an image that does not change its dimensions or distort when the content of the image changes. Poor image regulation can be a problem with lower-priced models and displays that are operated at the upper limits of their specifications. In my last post, I was telling you that you can probably find a deal if you look around for a quality used monitor. Make sure that you find one that is not near the end of its life expectancy, or you will be disappointed in the waste of money. Don't waste your money on a cheap monitor, as you will be disappointed in the image quality, especially when trying to adjust a cctv camera.

imcclendon replied to GunRunner1's topic in Test Bench

You might check into getting a used large (22" or so) CRT. I bought a few dell 22'' monitors from a guy with a warehouse full of used computer parts for about $60 each. Ofcourse I made sure that everything was legit before I bought anything. You could also get a VGA converter to plug your BNC connector into. You might try Craigs list or a local computer store. Good Luck.