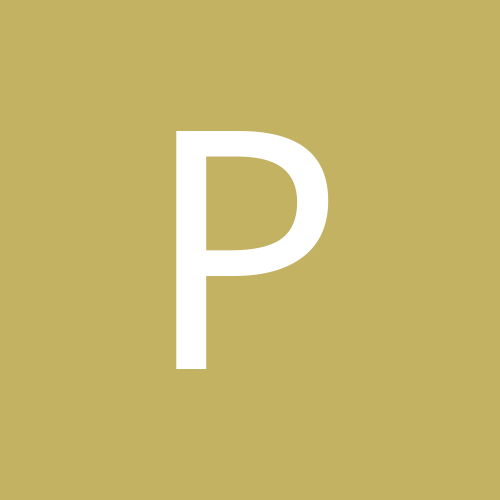 Content Count

28

Joined

Last visited
Community Reputation
0
Neutral
Hi all, I have installed a Swann PRO-A852 which is compatible with my DVR16-4400. It worked fine when it was first installed but then quickly developed a fault. At the moment, the camera responds to all PTZ instructions but no video appears. If the PTZ power supply is unplugged and then plugged back in again, the video appears on the DVR screen for a split second, before returning to video loss. I have checked the voltage output of the supply and it read as 23.3V. It is a 24V camera. Any idea what i'm doing wrong? Regards.

I have checked the power supply and it is supplying 24V as it should. It was brand new and came with the camera.

Hi all, I have just installed a Swann PRO-A852 to go with my Swan DVR16-4400. I am having trouble as the camera will not zoom at all. The pan and tilt work perfectly but if you try zooming in or out, nothing happens and then the pan and tilt of the camera only move very slowly after attempting to zoom. The full speed can then be restored by calling a preset and then panning or tilting the camera from this preset position. The camera's instructions simply state to leave the DVR PTZ settings as they are. These settings are: Baudrate: 9600 Data bit: 8 Stop bit: 1 Parity: None Flow Ctrl: None PTZ Protocol - PELCO-D Address: 1 Many thanks in advance

I have recently bought this 8 channel video balun, thinking that I could use it instead of individual baluns for each channel to make the wires behind the DVR look tidier. I connected all 8 of my twisted pairs to the balun, and then the wires from the back into the DVR, but no video appeared at all. I can see that there are RJ45 ports on the balun, do these have to be used for the balun to work? Many thanks.

Hi all, I have a number of Swann PRO-A851 CCTV cameras which Swann state are only compatible with Swann DVRs. I have connected them to my current Floureon DVR and they display as No Signal. Is there a way to get around this to get the Swann cameras working with other brand DVRs?? Many thanks

Hi I am looking to install a PIR to my current CCTV installation. The PIR will be located outside and I'm not sure what I should be looking at. I know what lighting PIRs are like but what ones are suitable for CCTV? I have CAT5 cabling so this would be used to transfer from PIR to DVR when I buy one. Regards.

Yes the remote viewing along with the app work fine.

Yes I did put my real username

Hi these are the settings I have for E-mail.

Hi, Having trouble setting up my new DVR for e-mail alerts. I enter the SMTP server and my Gmail details using port 465 and SSL security but I keep getting the message 'Sender's Mailbox Illegal'. Any suggestions? Regards.

Hi all, I have an in-line CCTV mic with an RCA input which works fine when I plug it into my TV and into one DVR, however when I plug it into my main Floureon DVR, the playback audio is completely distorted and you can only notice the pitch change when there is audio present. I have changed the Encode mode from 'Video only' to 'AV Stream' for this channel. Thanks in advance.

Public static address and canyouseeme.org says that it can see the port so I don't know what I'm doing wrong.

I do and this is what stumped me. If I try my static IP address internally, it works fine. Externally it says that the page can't be displayed.