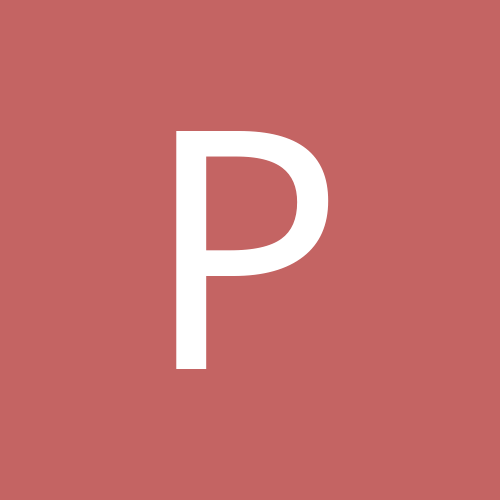 Content Count

255

Joined

Last visited
Community Reputation
0
Neutral
Converted
Apologies, there is a lot of fisheye on that cam, sadly.

If memory serves Axis have a dome cam using a 1/2 inch chip. Covers 140 degrees http://www.axis.com/products/cam_212/index.htm I remember seeing a demo and noticing very little fisheye. Hunting for the demo....... Edit: Heres one. Dark right now, possibly in Taiwan http://ebdemo.8800.org:212/

http://runningfromcamera.blogspot.com/

Still no release date. After reading, it looks like it may be a separate product and not integrated into the V8 software. In other news Check the link for info on new Geovision standalones. Ugly little feckers. http://www.geovision.com.tw/english/6_0.asp?pno1=1

Great share galaxy60. Appreciated. Ploughing through wireless bridging at the moment.

photys replied to kabukiUkie's topic in Geovision

I have not come across that facility within the geovision softwear yet. I stumbled through this process using an FTP server a while back. Loaded FTP "Serv-U" on the DVR and client computers. Set the client to connect and download the Geovision folder every 24 hours. Telling it to skip any files older than already existed on the client computer. To be honest, any backup softwear that works over the network would work. Just needs a scheduled backup facility and ability to skip files that already exist. There are many free/cheap FTP server applications out there, that's why I took that road.

emholic - "Reverse Image" is built into many box cameras and DVR software.

This is his first job. He mentioned this is his "New business" in another post.

Never tried that. Will give it a go Monday and report back.

The problem: your networks WAN IP must be kept up to date. Solutions: An app running on your computer, (ie. No-IP DUC) Built in facility in the router, (DDNS setting) Built in faculity in the DVR.

photys replied to anchorjoe's topic in Geovision

Sorry for the slow response. ummmm; It changed in Version 8.12, so the manual may be out of date :/ Click on the round configure button at bottom right of main GUI. There's a list of about 30 options: System configure Camera / Audio install .. .. Halfway down you will see "text overlay settings" In here you can set your POS text settings and Time stamp settings. I think in version 8 it was in two seperate areas.

I remember reading about a company called "wireless eye". I believe the owner is a member of this forum http://www.cctvforum.com/profile.php?mode=viewprofile&u=443 He mounts solar powered, pole mounted cameras.

photys replied to bobbypatel's topic in Geovision

No problem. Any good computer tech will diagnose it in 5 minutes. Bear in mind, hard drives are €60, Ram is €50, Power supply units are €30, fans are cheap too. Get a price from the comp tech. If he knows its a camera system, his prices will double, tell him its a home computer

It may be a Version 2 card, they stopped producing them a couple of years ago. Lots of them available as stock clearance. My supplier sells those at more than 50% discount. V2 with V6.12 softwear only goes up to 640x480. Im running one with V6.12 softwear. Works fine. I do think the V3 cards give a slightly better de-interlace, but it may be my imagination. That or its a clone. the clones only work with v6 or v7 softwear.

Interesting move by the Dutch: "The Dutch Consumers Association has called for a boycott of Windows Vista, after the software giant refused to offer free copies of Windows XP to users who are having problems with Vista." http://www.channelregister.co.uk/2007/10/13/dutch_consumer_association_declares_war/ If you own Vista Business OEM or Vista Premium OEM you can upgrade to XP for free, all you need is an XP Pro OEM disk. Proving at least Microsoft was perfectly aware of the multitude of issues vista would have in its first year. Writing this "roll back to XP" into the EULA for business users was a good move. It allows them to keep their large clients sweet and forces home users to do their beta testing. Is it good business practice to release yet another partially finished product? I would avoid Microsoft's new car, standard options dont include seat belts or air bags, but I hear that after a few thousand crashes, they will take a look at the problem. That or state "it's the fault of the road"