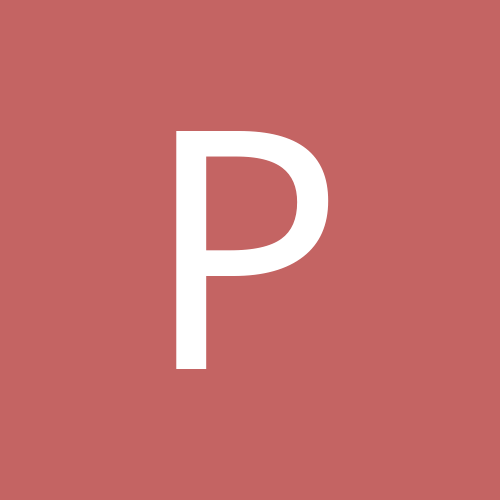 Content Count

255

Joined

Last visited
Everything posted by photys
I would love to know how you guys power your cameras. 8 to 16 cams in one building for example. Either the best or worst working solutions. Thanks in advance.

Tonight I will have my first real CCTV camera. Its an entry level body camera. Samsung Techwin SDC-415 (520tvl, 0.3lux, SSNR) Fujinon f0.95 CS mount DD 2.8mm to 8mm Now I have to learn all the dipswitches Anyone got a good link for a crash course in AGC, SSNR, Sens-up ect. Thank you guys.

Background: My only experience of DVR´s is from Geovision GV-600s to GV-1240s Questions: From the specifications, the EB1104, EB1304 and the EB1704 all have the same recording speed and quality. Is this the case? Is the CMS softwear free? Anyone have a D1 still image they can post from one of these units to see the compression artifacts? Regarding recording quality only, how does a $2000 standalone beat these Avermedias?

I generally install Geovision systems (200fps recording, 400fps playback), but next week I may drop 2 IP cams into a system. Question 1, Do Avermedia cards support Megapixel cams, and are the results reasonable. Seems they support the ARECONT 3130 minimum, not the 2100? Question 2, I intend to pick up a 8 cam 200fps Hybrid card. Is avermedia the way to go? If so, which card does the job. Thanks for reading, photys.

Just noticed my OEM supplier stocks several AVTech's. 760 761 782C 785D 787D Does anyone have a link for a remote view demo? I have a $400 credit note with him, I might grab one for testing. Internet viewing is essential.

http://runningfromcamera.blogspot.com/

Apologies, there is a lot of fisheye on that cam, sadly.

If memory serves Axis have a dome cam using a 1/2 inch chip. Covers 140 degrees http://www.axis.com/products/cam_212/index.htm I remember seeing a demo and noticing very little fisheye. Hunting for the demo....... Edit: Heres one. Dark right now, possibly in Taiwan http://ebdemo.8800.org:212/

Still no release date. After reading, it looks like it may be a separate product and not integrated into the V8 software. In other news Check the link for info on new Geovision standalones. Ugly little feckers. http://www.geovision.com.tw/english/6_0.asp?pno1=1

Great share galaxy60. Appreciated. Ploughing through wireless bridging at the moment.

photys replied to kabukiUkie's topic in Geovision

I have not come across that facility within the geovision softwear yet. I stumbled through this process using an FTP server a while back. Loaded FTP "Serv-U" on the DVR and client computers. Set the client to connect and download the Geovision folder every 24 hours. Telling it to skip any files older than already existed on the client computer. To be honest, any backup softwear that works over the network would work. Just needs a scheduled backup facility and ability to skip files that already exist. There are many free/cheap FTP server applications out there, that's why I took that road.

emholic - "Reverse Image" is built into many box cameras and DVR software.

This is his first job. He mentioned this is his "New business" in another post.

Never tried that. Will give it a go Monday and report back.

The problem: your networks WAN IP must be kept up to date. Solutions: An app running on your computer, (ie. No-IP DUC) Built in facility in the router, (DDNS setting) Built in faculity in the DVR.

photys replied to anchorjoe's topic in Geovision

Sorry for the slow response. ummmm; It changed in Version 8.12, so the manual may be out of date :/ Click on the round configure button at bottom right of main GUI. There's a list of about 30 options: System configure Camera / Audio install .. .. Halfway down you will see "text overlay settings" In here you can set your POS text settings and Time stamp settings. I think in version 8 it was in two seperate areas.

I remember reading about a company called "wireless eye". I believe the owner is a member of this forum http://www.cctvforum.com/profile.php?mode=viewprofile&u=443 He mounts solar powered, pole mounted cameras.

No problem. Any good computer tech will diagnose it in 5 minutes. Bear in mind, hard drives are €60, Ram is €50, Power supply units are €30, fans are cheap too. Get a price from the comp tech. If he knows its a camera system, his prices will double, tell him its a home computer

It may be a Version 2 card, they stopped producing them a couple of years ago. Lots of them available as stock clearance. My supplier sells those at more than 50% discount. V2 with V6.12 softwear only goes up to 640x480. Im running one with V6.12 softwear. Works fine. I do think the V3 cards give a slightly better de-interlace, but it may be my imagination. That or its a clone. the clones only work with v6 or v7 softwear.

Interesting move by the Dutch: "The Dutch Consumers Association has called for a boycott of Windows Vista, after the software giant refused to offer free copies of Windows XP to users who are having problems with Vista." http://www.channelregister.co.uk/2007/10/13/dutch_consumer_association_declares_war/ If you own Vista Business OEM or Vista Premium OEM you can upgrade to XP for free, all you need is an XP Pro OEM disk. Proving at least Microsoft was perfectly aware of the multitude of issues vista would have in its first year. Writing this "roll back to XP" into the EULA for business users was a good move. It allows them to keep their large clients sweet and forces home users to do their beta testing. Is it good business practice to release yet another partially finished product? I would avoid Microsoft's new car, standard options dont include seat belts or air bags, but I hear that after a few thousand crashes, they will take a look at the problem. That or state "it's the fault of the road"

http://www.bbspot.com/News/2007/09/microsoft-reveals-windows-vista-sp1-will-install-xp.html

Any of that would be great JOINDVR. Please note how you are recording with Geovision; ie . 640x480 deinterlace and whether you are using de-interlace render etc. Cheers for requesting this 501.

There is a setting in the Geo softwear that will restart the softwear then restart the computer if a camera becomes disconnected. This function can be turned off. Check the manual. Im glad the computer works fine with no Geovision running. BUT..... Normal computer usage hardly taxes the computer at all. Try running some CPU and Hard drive intensive app for a few hours. Chances are it will restart over under those circumstances. More importantly "Over clocking Failed" points to a BIOS/overheating issue. Diagnose that first before the geovision card. Boot your computer, tap F1 or delete to get into the BIOS. Choose "load defaults" or "load optimal settings" or similar (its different for every bios). Clean your fans and check there isn't a thick layer of dust between the CPU fan and cooling fins. Check how hot the hard drives get. It will be crazy hot, but no more than a warm mug of coffee Check windows event viewer and reslove any errors it shows. If there's nothing there at the time of the shutdown, that can also point to hardware failure. Run chkdsk to ensure you dont have bad sectors on your hard drive. I have seen that reboot computers with heavy hard disk usage. Run some RAM testing app. Preferable something from a bootdisk. You could also System Restore back to a time the Geovision system was stable. There have been some awful windows updates in the past year. mmmmm Try some of that and let us know how its going. PS. Whats your native language?

Oh yeah, Geovision offer a remote control. That would be PC based, not standalone.

I only have experience in one DVR, but it seems to fit the specs. Avermedia 1304net 4 channel 120fps CIF Records in D1 and CIF Composite and VGA output. The remote view softwear can view multiple DVR's so in essence it would be like looking at one DVR. One remote control can operate several dvr's. Only downside is that if your plugging this unit into a TV, you may have to plug each unit into their own channel. These guys have a demo: http://www.baysurveillance.com/ It would come in way under budget, so maybe someone can offer a demo of a better unit?