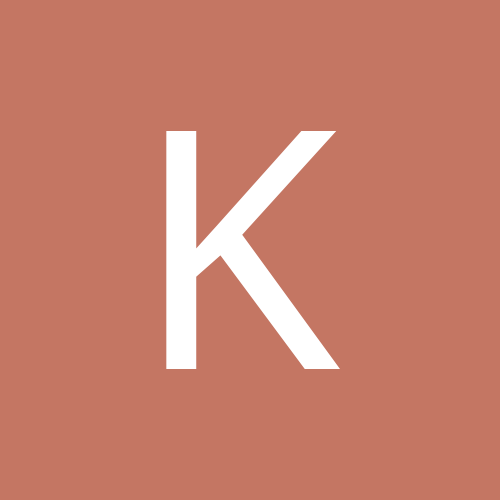 Content Count

555

Joined

Last visited
Community Reputation
0
Neutral
I'm happy to report, that my DVR is still chugging along like a champ. For a complex device that serves non-stop for YEARS, I have to say I'm impressed!

I just installed a new power supply and am now back in business. Thanks Jason!

Hi Jason, I sent you a PM.

That's what I was thinking. Maybe I'll crack the case and test the output from the power supply (I assume I'm looking for 12v). Is there anything I should know before doing this?

After almost three years, my KSR-516 finally gave out. My part of the SF Bay Area had an extended power outage today. When the power finally came back on, the KSR-516 refused to power up. After almost three years of flawless service, it's completely dead. I don't see a fuse and have long ago lost the instruction manual. Does anyone know how to troubleshoot a power-up problem?

Thanks Rory. I went through some major career/life challenges, but now finally have some free time to focus on more interesting topics.

My Kodicom is still going strong. No long-term problems.

Correct me if I'm wrong, but I believe all Kodicom dedicated DVRs are Linux based.

I've been really busy (long story). Still in the process of catching up with the latest CCTV news. Sounds like our new little friend, 'intell', needs to get a grip. You don't 'win' loyal customers from this forum by threatening them.

We will have no "rearly" here! Right. Another endearing comment from DataAve. Corrected.

I've had a Kodicom KSR516 for about 6 months. For a review, see: http://www.cctvforum.com/viewtopic.php?t=1945 So far, this has been a very reliable DVR. It's not perfect, but it works fine as long as you know how to use it. For example, the best way to access stored video is via the PC client over a network connection.

Though I rarely agree with DataAve, I have to agree. I own and use a variety of camera brands and my Gen IV is by far the lowest performer of my day/nights. The daytime image is fine, but the night image is horrible. Tried the camera in different locations, but no joy with any of them. See my other posts on this camera for details.

Whoa! I've been pretty busy this last month with a new job and haven't been able to check much into this site. I had no idea I was being sued by Intellicam! Hey, now this is getting interesting!