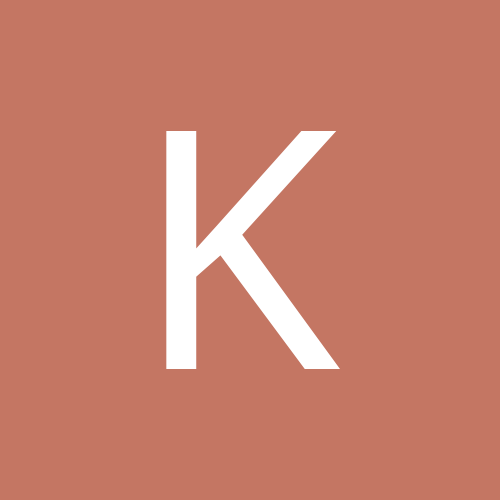 Content Count

555

Joined

Last visited
Everything posted by kaysadeya
This is my long-promised review of the Kodicom KSR516. This is my first CCTV DVR, so I can't comment on how the unit compares to anything but the Lorex timelapse VCR it replaces. I've focused on the shortcomings in this review, but that's because when I research a product I want to understand where it falls short. What it does right, unless it's exceptional, is taken for granted. Overall I'm more than very happy with this DVR! It's very solid and its basic operations are reliable. My setup: • 12 cameras at various locations outdoors. • 4 monitors: one VGA and three standard TVs. Each TV location has a Xantech IR receiver that relays remote-control commands to an IR emitter on the DVR. The remote control is an important feature in my system. There are actually two versions of this DVR. The version with the black front panel and the big knob in the middle does not have a remote control; my version is the one with the silver front panel with the knob on the right. • Communication between the DVR and my PC client is over a wireless network, so I can monitor and playback from any location on my laptop. Highlights: • Solid, reliable operation • Linux OS • Remote control (necessary for my home installation) • Mouse (accelerates admin tasks in setup menu) • Monitoring outputs: 1 VGA, 1 BNC composite, 1 S-Video • 112 fps recording (NTSC) • Resolution: 352 X 240 or 740 X 240 (NTSC) • Compression: Proprietary 'Engine-X' • CD-RW backup or remote USB device Documentation: What looks like a good user guide turns out to be a disappointment when you try to figure out how to set and use certain features. It appears that Kodicom was really serious about trying to produce a good document. The presentation is really very professional, but the writer was unable to effectively communicate how configure and use the DVR. Specifics below. Setup: Truly plug-and-play. Connecting the cameras and setting the basic recording features is easy and intuitive. However, configuring some of the motion-detection features and getting the unit to talk to the PC client over the network is another story (see "Recordingâ€

I'm happy to report, that my DVR is still chugging along like a champ. For a complex device that serves non-stop for YEARS, I have to say I'm impressed!

I just installed a new power supply and am now back in business. Thanks Jason!

Hi Jason, I sent you a PM.

That's what I was thinking. Maybe I'll crack the case and test the output from the power supply (I assume I'm looking for 12v). Is there anything I should know before doing this?

After almost three years, my KSR-516 finally gave out. My part of the SF Bay Area had an extended power outage today. When the power finally came back on, the KSR-516 refused to power up. After almost three years of flawless service, it's completely dead. I don't see a fuse and have long ago lost the instruction manual. Does anyone know how to troubleshoot a power-up problem?

Has anyone used a MuxLab VGA Balun to transmit VGA to a remote monitor? http://www.hometech.com/video/muxlab.html#MU-500010 Looks like they have some other interesting components, but I don't know anything about the quality.

Thanks Rory. I went through some major career/life challenges, but now finally have some free time to focus on more interesting topics.

My Kodicom is still going strong. No long-term problems.

I currently have 4 cameras in various locations connected to a central 9-output 12v power supply. I need to power an additional 4 cameras about 50' away, but they will all be in the same general location. Due to constraints with my conduit size (hopefuly that wasn't another joke for you Brits.. ), I'd rather not have to run a separate wire for each of the new cameras, so am considering the following two options: * Run a single 18awg wire to the power supply to feel all four cameras. * The power supply has the transformer in the plug, so the output is 24v (I think) which then gets converted to 12v in the box. Would it be reasonable to use 18awg to extend the length of the power cord between the transformer/plug and the box about 50'? I'd then get another, dual-voltage power supply for the central location. Are either of these options reasonable, or should I just bite the bullet and run separate power lines for each camera?

So what's the trick to keep spiders from turning your camera housing into a deluxe condo, complete with heater and picture-frame window? A spider has taken up residence between the lens and housing window in a camera I installed just a few weeks ago. I really can't blame him. I'd do exactly the same thing if I were a spider. So the question is how do you make the circumstances less attractive? I'm thinking that sprays have too short a life and might goo up the glass and powders are out of the question for obvious reasons. Maybe some sort of sticky paper, like flypaper? Anyway, most of you have probably figured this out already, so please advise.

Anyone have any experience with the WizKid WZ15: http://www.wizkidoptotech.com/products/index.cfm?img=22&area=1 Specs look pretty good for a $200 all-weather...

I plan to experiment with a variety of cheap powered zoom lenses I'm getting from ebay. I have wiring diagrams for the lenses and control of the zoom and focus operations appear to be a simple matter of applying current to one contact or another. My Kodicom DVR appears to provide a PTZ control through an RS-422 connection. Most of the limited information I can gather from the manual relates to expensive off-the-shelf, preconfigured PTZ cameras. Does anyone have suggestions on how to configure a homebrew solution that enables control of zoom/focus through the RS-422 / RS-485 protocol? This is probably a robotics 101 topic, but I'm just getting started on this stuff.

Correct me if I'm wrong, but I believe all Kodicom dedicated DVRs are Linux based.

Today I contacted Intellicam about the DVMR/16 unit posted here: http://www.intellicamusa.com/dvr-series.htm I learned some interesting things, that I'd like to confirm with anyone familiar with this company: * They are manufacturer (OEM) of the unit. * It supports realtime display (480fps). Can anyone confirm these points? Does anyone here have one of these units?

I've been really busy (long story). Still in the process of catching up with the latest CCTV news. Sounds like our new little friend, 'intell', needs to get a grip. You don't 'win' loyal customers from this forum by threatening them.

We will have no "rearly" here! Right. Another endearing comment from DataAve. Corrected.

I've had a Kodicom KSR516 for about 6 months. For a review, see: http://www.cctvforum.com/viewtopic.php?t=1945 So far, this has been a very reliable DVR. It's not perfect, but it works fine as long as you know how to use it. For example, the best way to access stored video is via the PC client over a network connection.

Though I rarely agree with DataAve, I have to agree. I own and use a variety of camera brands and my Gen IV is by far the lowest performer of my day/nights. The daytime image is fine, but the night image is horrible. Tried the camera in different locations, but no joy with any of them. See my other posts on this camera for details.

Whoa! I've been pretty busy this last month with a new job and haven't been able to check much into this site. I had no idea I was being sued by Intellicam! Hey, now this is getting interesting!

I suspect you would have to sue the UPS manufacturer to collect on any significant damages. Lawyers often cost more than the cost of replacing hardware.

Understood. But what are the "special applications" it is designed for?

What are the "special applications" for this camera? If it has exceptional day/night and wide-dynamic performance, then it would qualify as a general-purpose outdoor camera. The only way I would be able to evaluate such a camera is by spending huge $$$ of my own money. Hopefully someone who installs a lot of different cameras will be able to provide us with a review of a newer Bosch camera at some point in the future.