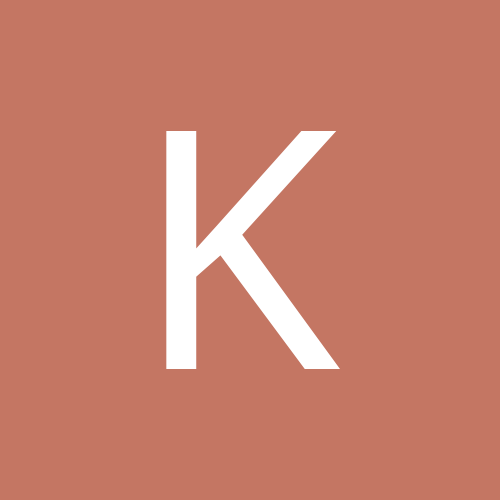 Content Count

555

Joined

Last visited
Everything posted by kaysadeya
what ???? $875 for their newest Xf day Night 1/2 Inch camera, better have an Ir Cut Filter!! lol Any option for "They have no sales peeps in my area so i went with ExtremeCCTV??" After looking at the updated data sheets on the LTC 0495 and LTC 0620, they do appear to have mechanically switching IR filters. This was not clear from their earlier data sheets. The LTC 0620 looks like an interesting camera, though a little 'spensive at $515: http://reliablecctv.com/cctv+cameras/day+%26+night+cctv+cameras/ bosch+ltc+0620%2020+camera+day%20night+1%202%22+540+tvl+ color%20bw+dsp+12vdc%2024vac+60hz

Too 'spensive and the day/night cameras don't appear to have mechanically operated IR cut filters.

I did a search for 'Sony HQ' and the only CCTV camera reference I could find was related to Everfocus. Who knows, maybe the company is stepping up their quality a notch with these new cameras. It would be good if someone here could get one for testing.

Rory, You're renting, so no worries. Let the LL worry about that stuff.

Sorry to hear about the quality of the playback. Hope it gets better. Meanwhile, it would be good if you could provide a link to the DVR you describe.

Exactly. I can't seem to be able to find BNC connectors sized for the West Penn siamese wire I'm using. The coax portion is RG-59, but the outer jacket is much thinner than standard sized RG-59 coax.

…or get sucked into that worm hole that's been loitering over your head.

Check out: http://www.cctvforum.com/viewtopic.php?t=1944

Ok, someone take away Rory's Viagra.

Bad taste to go on a forum and announce that you had sex in a airplane toilet.

What this forum really needs is a place to upload pics. I mean, most of what we talk about here involves image quality.

Thats about right then, the UF500 is a totally different beast from the 100. ... Also, what beams are used on both IRs? Both are 30 degrees.

Correction: The Nuvico is paired with a UF100.

Ok, it's dark enough here to make a preliminary call on the nighttime image of the HVD. It's pretty grainy and not as detailed as the 721, which produce an excellent nighttime image. The HVDs also thrashed a bit when switching from color to B&W modes. I'm starting think that this thrashing problem may be "normalâ€

Damn Data, what's your problem?!! I'm trying to describe a dome camera here. Why do you have a problem with that?

It shouldn't be hard to capture those items on video, even in Texas. From what you describe, it sounds like you'll need several cameras with telephoto lenses. A varifocal that goes up to 50mm should work fine. I'd start with two cameras and think about adding a third, if necessary zoom in to capture more detail. The problem, of course, will be lighting at night. Your best bet may be to install low voltage uplighting against the fence. That way you wouldn't be disturbing your wonderful neighbor, but still be able to capture what is tossed over the fence with reasonable detail. The type of IR lighting you would need would be much more expensive and more difficult to get right, but that would be another option.

That would be the auto Iris and is normal. Cover your eyes with your hand...same concept. I'm referring to the activity of the mechanical IR cut filter and color-to-B&W switching, not the auto iris.

What are the "small items" being tossed over the fence? If he's "plinkingâ€

Ok, installed the Nuvico HVDs today and the daytime images are excellent! They actually look sharper than the Samsung 721 images. I'll comment on the night image after it gets dark. Meanwhile a few general comments: These are my first domes, so I can't comment on how they compare to others, but the camera, lens, and gimbal are plasticy and delicate-looking. In fact, the gimbal on one of the domes I received was loose from the base and the attached camera and lens was rattling around in the dome case during shipment. The dome casing itself appears pretty solid, once you get everything sealed up. There are 8 dip switches that allow you to set "flickerlessâ€

dees guys: http://shop.store.yahoo.com/surveillance-video/nuomvahireda1.html

I feel the pressure .... Yep, dey gottem mechanical IR cut filters. Rory, I hear and record your advice and I wouldn't consider spending so much on a day/night camera without a mechanical IR cut filter.

Was going to use a couple of them for this plumbing company if we gat the job. Will keep you posted. I've got two Nuvico day/night domes that I'll be installing over the weekend. So far. I've had a mixed reaction from the "bench test" (more like "couch test" around here).

Which Nuvico cameras have you used and what were the problems? waiting....

Which Nuvico cameras have you used and what were the problems?