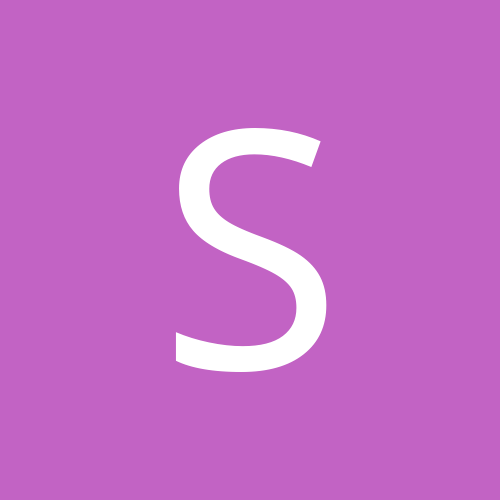 Content Count

9

Joined

Last visited
Community Reputation
0
Neutral
with oem cameras and a cheap monitor they are making good money there... the cards are not that expensive on a dealer level and the system is easy to build.

DSS will not be any good for a bar/club environment, the video will be too slow. i disagree. yes it slows it down but the recorded quality accepted by most owners is slower than real time anyway. i guess it depends on your given situation. if speed is a needed your right... if image quailty is needed and possible even color dss is your answer... of course as mentioned before a high res b/w cam with low lux solves everything.

you might want to try a camera with a Day & Night Capability up to 0.002Lux with DSS Function (Digital Slow Shutter). ive used cameras like that with amazing results in bars.

I was thinking about Geo cards, but Hik also have some different models, but lets hope it is not a chineese version of the card. HikVision did produce 2 different types of cards, one for domestic market and one for export. JD Yea Hik did do that but one call to them and they will swap it out if by chance you do get a hold of the Chinese version. (i swaped 4 of mine out at the isc west show 2 years ago face to face.) they are very friendly despite there lack of English. P.S i cant quote so i havent posted something but the 1st page theres a Hik Software that looks like the oem they made for aventura technologies... i think its the 1st unknown

im not gonna post the name of the main us distributer (happens to be located in ny but i dont know if the forum allows it) but the company that originally manufactures that is Hikvision (spelling) over seas good guys good tech support. really sick program its bassically an everything dvr... real time d1 stackable interfaceable etc... pm me if you need the name of the company here... if thats legal in the forum.

motion detect generally works on pixel change and its sounds like you have low resolution cmos cams. the sensitivity might be to low to recognize the movement simply because of the blurred image. if you can change the cameras out to a decent 420 line or better ccd cam setup youd be better off. cheap dvr detection might be at fault also... never trust china unless you tested it yourself haha. -Devin

if you have any spare controllers laying around check and see if you can move the ptz with that... most are just simple dip switches which will leave no room for error. if you have communication with the ptz then you know its your dvr that is improperly configured or that your com port is down. if you have no controll check your wire connections and your ptz dip settings and if that doesnt work you may have a rma ptz. hopefully that helps. -Devin

CD51W sounds like an oem camera (sold through cop-usa or a few other us distributers)with a sony ccd and maybe a sony zoom. most of those cams have a crappy housing in no way comparable to the actual sony product. condensation happens alot on these cams... my suggestion would be us a higher model with a better casing... I believe the cd55 series would be more applicable and sturdier. -Devin

Hi, My name is Devin and i'm a sales person for safe tech usa located in little neck ny... i joined the site today and i'm really interested in seeing the forum pertaining to running a cctv business. how do i get access to that section?