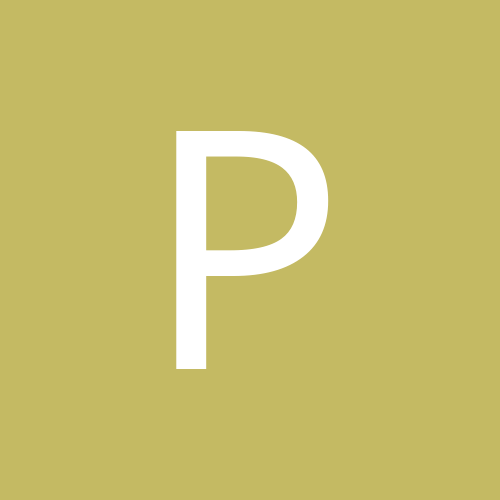 Content Count

38

Joined

Last visited
Everything posted by PapaBill
To answer your question, Yes honeywell is rebranded hik's

From Lorex Compatibility Notice The cameras are only compatible with certain Lorex NVR models. The camera is not ONVIF compliant and it cannot be used without a compatible NVR. Click here for a list of compatible NVRs. https://www.lorextechnology.com/hd-ip-camera/weatherproof-high-definition-bullet-style-ip-security-camera/LNB3143B-Series-1-p apparently the B and R are just different store cams, one is sold by costco.

Don't know if this would help, but Lorex cams are all made by dahua.

I have heard of alot of people switching from hikvision to the Dahua, since it has good video and starvis and also audio. Andi from aliexpress who sells dahua and gets them shipped to u in about 3-4 days is good, and he just posted that they are moving their business to the U.S. now. And free shipping. I gave up on hik since the only seller I could find was B&Hphoto. Heres his email Just email him what items you want and he will send you a statement via email, he also takes paypal, and prefers payapl over the aliexpress crap. kingsecurity2014@163.com http://empiretech01.com/ His amazon store also https://www.amazon.com/s?marketplaceID=ATVPDKIKX0DER&me=A329YQ83EBQGJF&merchant=A329YQ83EBQGJF&redirect=true Heres the ali store https://www.aliexpress.com/store/1200032 I am in the process of buying about 6 of these for my house, https://www.aliexpress.com/store/product/IPC-HDW5231R-ZE-2MP-WDR-IR-Eyeball-Network-Camera-IPC-HDW5231R-ZE-free-DHL-shipping/1200032_32837850138.html?spm=2114.12010612.8148356.2.40a01f6blbcg7F No I am not affiliated with him, just seen alot of positive reviews about him from fellow people on cctv sites.

These are the best, but they are not Bullets, being turrets they are more vandal proof and harder to notice. https://www.amazon.com/EmpireTech-IPC-HDW5231R-ZE-Starlight-Eyeball-Network/dp/B07B7K1P28/ref=sr_1_1?m=A329YQ83EBQGJF&s=merchant-items&ie=UTF8&qid=1530654488&sr=1-1 Andy is well known on other ip sites and is a great seller. These are not your general quality cams like you get from the box stores, these are actually professional grade. I am putting these around my house with a Blue Iris system.

As @Tomcctv said. https://www.allgovision.com/face-recognition.php

You either need to buy a new nvr or go blue iris, plus i think there is other programs out there but from what I hear everyone loves Blue Iris, ya can go max 64 cams.

Are you handy at doing installs yourself or are you looking for someone to put one in for you. If you can do it yourself, then I would recommend you buying the stuff piece by piece. I know of alot of people who buy Dahua cameras and either use a blue iris setup or a NVR, But you do not want to go analog, ya want a IP system, and for best night time coverage go 2mp max, unless you have a well lit area at night then the 4k is good. If you prefer Hikvision cameras, then you can buy those direct from B&H photo, but they are costly there.

Dahua lists ADT as their cameras. https://ipvm.com/reports/dahua-oem https://ipvm.com/reports/hik-oems-dir

I'm thinking ya would want the cameras above the leds since they might cause reflection on the cameras if the cams are in front. I could be wrong but we will see what the installers have to say. the reason I say it that way is because i have read many postings about led reflecting on cams.

Go with a new poe system, its all digital with a NVR

If you have lots of night light then a 8mp cam is good, but for low light stick with no higher than 2mp Dahua has a few nice starvis cams that can see with a very min of light and make it day. This is a great night camera, and its a poe system so it runs on your network not that bnc stuff. Just talk to andy, if ya wanna buy from Amazon andy has a store there also but the price is higher. https://www.aliexpress.com/item/IPC-HDW5231R-ZE-2MP-WDR-IR-Eyeball-Network-Camera-IPC-HDW5231R-ZE-free-DHL-shipping/32837850138.html Heres his email if ya want details kingsecurity2014@163.com

another comment requiring a THUMBS UP or a LIKE.

Then you might have to think about moving to a diiferent house. I wish I could give this comment a thumbs up, it made me laugh.

Correct me if I'm wrong but emergency vehicles use Ir lights to trigger stoplights during a emergency call, and they are illegals to use for non emergency vehicles. Heres a old article about it. https://www.wired.com/2005/08/traffic-hackers-hit-red-light/ But they used to sell the ir strobes on the net, and it caused alot of emergency vehicle to hit red lights due to oppsing traffic using the IR lights. Just wanted to give ya a headsup. I know some cops started using a IR detector aka IR camera, and when they spotted someone with a IR in the front they got popped by johnny Law.

If you do not have a well lit driveway, then you want to stick with a 2mp setup since anything higher and it sux in the darkness. do you want a camera you control like a PTZ? Or do you just want something mounted and left alone, also ya can get a turret cam, that has a small zoom but its night LED range is 50m which comes out to 150' So if ya wanted to go farther, you would need a led light to light up the area. (NO OFFENSE) Are you tech savy enough to setup a nvr system? If so then ya can get a standard NVR by Dahua and a nice 2mp camera to aim straight down the driveway that zooms from 2.7mm to 13.5 mm check out NAYRPRODUCTIONS on youtube He tests out alot of cameras at his house and has a test on the 2mp night vision. https://www.youtube.com/user/nayrproductions/videos If you can install your own nvr then you can get a nice dahua and a couple 2mp turrets with starlight night vision and then get a IR flood or spot light to extend the distance. https://www.aliexpress.com/store/product/IP-camera-2MP-WDR-IR-Eyeball-Network-Camera-IPC-HDW5231R-ZE-free-shipping/1859367_32842142424.html?spm=2114.12010615.0.0.2e869b7bK1OYrf This camera uses just a hint of light to make it stay on as DAYLIGHT. Regarding the ptz its a nice setup that you can controll 100% Like this model that covers 100m or 328FT https://www.aliexpress.com/store/product/SD49212T-HN-2MP-12x-Starlight-IR-PTZ-Network-Camera-Free-DHL-Shipping/1859367_32851076275.html?spm=2114.12010612.0.0.70d91fb30ou6PK Just need a NVR and some cat5 or 6 cable and your good. same as the camera above.

https://www.youtube.com/user/nayrproductions this guy tests all kinds of dahua oems, and is also a network engineer so he has a awesome setup. Here ya will find alot of reviews of cams that he has tried or bought, and like they said above, the STARVIS by Dahua is the best 2mp setup. Nayr has a demo of them also.

What kind of cameras do you have? If they are unbranded Dahuas then you need to have the firmware changed, hopefully you didnt buy the chinese version dahuas. If you got Dahuas, then email Empire Andy at kingsecurity2014@163.com He sells Dahuas unbranded and english with up to date firmwares. https://www.aliexpress.com/store/1200032

Alot of the cams on ebay are actually CHINESE KNOCK OFFS, not originals. I buy from actual business' not ebay when it comes to those.

Heres the makers hope it helps.

If ya need help with Dahua firmware Andy is the guy to talk to, he hangs out on another site and I just found out he now sells on amazon. He is the one alot of people I know buy from. Hope this helps y'all. Just found his email addy. He helps us get our new firmwares also. Not spamming just trying to help, since I am getting ready to do a Dahua setup at my house through Andy. kingsecurity2014@163.com https://www.aliexpress.com/store/1200032 https://www.amazon.com/s?marketplaceID=ATVPDKIKX0DER&me=A329YQ83EBQGJF&merchant=A329YQ83EBQGJF&redirect=true

This is still no help....... This is just about rj45 termination and colour code will not help on what is coming out of camera My apologies, I went back this time fully awake and realized ya need the setup for the camera, not the cabling.

http://www.incentre.net/tech-support/other-support/ethernet-cable-color-coding-diagram/ This link might be better for ya.

https://en.wikipedia.org/wiki/Category_5_cable You have only 2 standards a and B here is the link and it shows the pic of both, one of those is the correct way. These are the only 2 ways that they do the cabling. If ya cant get it figured out then just cut both ends off and do them both as A then your OK.