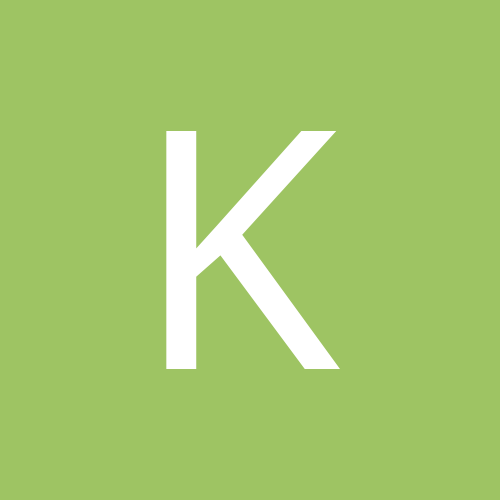 Content Count

87

Joined

Last visited
Community Reputation
0
Neutral
Are they all the same? They have all worked equally well for me.

Yeah I forgot all about those. Wasn't the company 8x8 or was it GE?

We have had nothing but problems using RG-6 regular or quad shielded. So we suggest to steer clear unless your runs are REALLY short. RG-6 was only useful for long runs over 1000' but since now you can use cat5 there is no need to use RG-6. If your using RG-6 quad for cable tv in a home thats fine, but for composite video it works like **** in my opinion. On one particular job in beverly hills where we tried to use RG-6 regular for a video output from the DVR to a SONY plasma TV and all we got was lots of snow. As soon as we wasted an hour trying to figue out what the hell it could be, we repulled a RG-59u and the signal was completely clear. Dumb little things like this will drive you crazy....

Hey everyone, I have a customer that is located in an area that does not support DSL or Cable. He has a 4-channel DVR with loop out video and no networking. He wants to view his cameras remotely and understands that it will be super slow due to the narrow bandwidth of regular phone line but still wants it anyway so I figured that I could loop out the video from the DVR to the input of a video transmitter that accepts PSTN. Otherwise I will have to rig up some kind of 56k modem to the network jack of a network enabled DVR. Does anybody know of a cheap 4-channel video transmitter that can be installed to a phone line so I can satisfy this customer? Any help would be appreciated. Thanks Kris

Anyone used the D3Data software. What is the concensus on that product?

Was looking to install the new CAM-6100 IP p/t/z from ACTi Corp. Instead of using the software for recording, is there a good IP DVR that I could connect these cameras to? Any help would be appreciated. - Kris

Has anyone got a chance to try the new 2.0 megapixel day/night camera from IPIX yet? The specs looks pretty good. I didnt have a chance to see it at the show.

Couple more I just remembered. One was a wireless telephone entry system by elite access. We dont do many telephone entry systems but a wireless system would be great in my opinion if it works. The model number was EWC485 i think. I also remember seeing some cool megapixel cameras by a company named arecont vision. I plan on ordering a demo unit for evaluation. megapixelvideo.com eliteaccess.com - Kris

I also saw in person the ACTi cameras, and they seem pretty good. I saw many people post on their product, so I got to see them in person without having to order ayn demo units. I do like the IP cameras they offer. Tatung also had a 19" rack mount monitor that comes with a touchscreen driver for use with any server. (so they say) It looked pretty cool, I am going to order one to mess around with. - Kris

I saw some good VGA baluns at Muxlabs. You can run cat 5 shielded cable to remote LCD monitor locations and use a balun at either end. For longer runs, or runs with more than one monitor, I use a VGA multiplier to stabilize the signal. Check out MuxLabs - Kris

looks professional. unique, and a small footprint.

Ir really like the one you saw rory.....

I suggest you open your local Michigan yellow pages, and look under security section. Call two or three local delaers and heve them give you recommendations. They can also provide you with local service in the future.

gee...based on their website, they are very unimpressive.....

Kodicom has a pretty good search function.