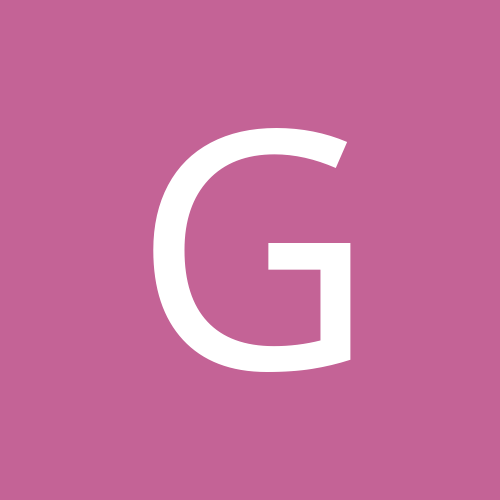 Content Count

23

Joined

Last visited
Community Reputation
0
Neutral
Here is a night shot of my driveway. This is with one 60watt bulb on the house and 2 nearby streetlights. Here is a daytime image.

Price dropped to $100 - lets get it sold

Well then: 1. I paid too much 2. You blew any chance of me selling it here Thanks

Used Black and White bullet camera with 3.6mm lens, 550 lines of resolution. Great in low light. Asking $75 shipped UPS Ground (US only).

Used CNB VCM-24VF 600TVL 2.8-10.5mm Vandal Proof Outdoor Day/Night Dome Security Camera. I used this for several months before deciding to go to an IP system. This camera is in very good condition. I have the original box, instruction manual and all accessories. Asking $125 shipped UPS Ground (US only).

Ready to get this thing sold. Price dropped to $550.

I purchased this DVR 3 months ago and while it is a great DVR, I have decided to go IP. DIGIOP Black Enterprise-Class 8 Channel H.264 Security DVR with DVD Burner 500 GB Hard Drive Features: High-def Resolution Up to D1 recording on all channels MOBILE ACCESS via iPhone & Android app, both 3G or WiFi options! EASY OFFLOAD via DVD, network & USB HDMI Monitor Output up to 1080P Channels 8 Compression Format H.264 Email Notification Yes Event Notification Yes Frame Rate: Max (fps) 240 Max Storage Capacity (TB) 2 Motion Detection Yes Resolution: Max (px) 720 x 480 SD Card Reader No DVD Burner Yes Warranty (years) 3 Years It will be shipped in the original box with all original items. Asking $600 (price lowered) shipped (Cash, Check or Money Order). Please let me know if you have any questions.

Well that makes things easier on me then. Thank you for the reply.

I received a CNB VCM-24VF to replace an existing camera. The existing camera is using a 12V DC power supply which according to the manual will work for this camera, however, it states that it should not be used over UTP. Can someone explain to me why I can use 24V AC but not 12V DC over UTP?

I see. Would you tell me which ones you recommend (brands)?

First of all, thank you to those that regularly respond to questions on these forums. Your time spent assisting others is greatly appreciated. My question is regarding cabling and balluns. Based on what I've read here, I'm going to use cat5 instead of the pre-made cables, but I am not sure what balluns to use. I see them ranging in price from $3-$30. Question 1: What balluns would you suggest that include both screw terminals and power? Question 2: Who is a good source for outdoor rated cat5? I will be running this under my eaves since it is very difficult to get around in my attic.

First off, thank you to those that routinely offer your advice and assistance. I am looking for an 8 channel DVR that will record D1 @ 15FPS or greater on all channels. I was going to purchase one from Super Circuits (http://www.supercircuits.com/Digital-Video-Recorders/8-Channel-DVRs/BLK-DH200800D) until the hard drive prices went through the roof. They will not allow you to install your own HD without voiding the warranty. I then looked into the Qvis Apollo HD that was suggested here, however, I see that it only offers D1 @ 7 FPS. Can anyone recommend something around $500 that will meet these specs?

I think what Scorpion is trying to say is all your going to see is the top of the persons head and not a face shot, unless the look up...tell me if i am wrong.. Also the picture you posted is that the picture you said you got off google? .. Gotcha. While I know this is not the optimum placement for the camera, I don't really think I have much other choice since its a 2 story. Also the main reason for having a camera on the driveway is that there are not any windows that can see the driveway. While I may not be able to ID the person, at least I can see if someone is there or not and get a general description (clothing, etc.). Yes, the very first picture that I posted was from Google.

If you are referring to the bottom of the picture, that was my knee. If you are referring to the angle, I understand. So 3.6 is the widest angle lense correct? If that is so, then I guess that's about as much of the driveway I'm going to be able to cover then.