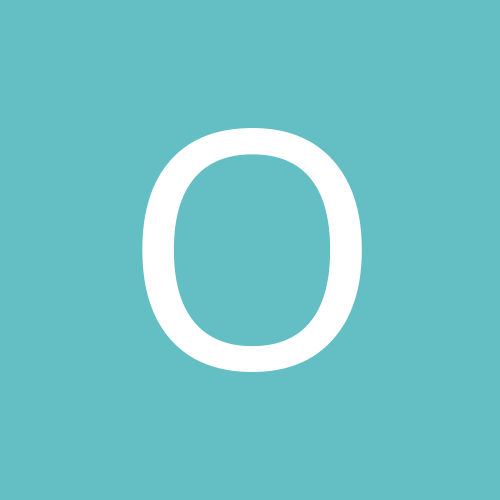 Content Count

19

Joined

Last visited

Days Won

1
Community Reputation
3
Neutral
Can you send me a link from this supplier?

How i know if a cable is good quality? I can send you the specs of the cable i had and tell me your opinion CSA: 0.5mm² Conductor diameter: 0.8mmØ Conductor material: Solid OFC Braid: 48 x 0.12mmØ Braid: material CCA Dielectric: 3.7mmØ foam PE Cable diameter: 6mmØ Impedance: 75 Ohms Capacitance: 67pF/m Velocity factor: 83% Power cable: 2 x 7/0.38mmØ (0.79mm²) bare copper, red/black Max. current: 6A Return loss 5-400MHz: 24dB min./100m Return loss 450-1000MHz: 20dB min./100m Return loss 1000-2150MHz: 16dB min./100m Attenuation @ 5MHz: 2.8dB max./100m Attenuation @ 50MHz: 5.1dB max./100m Attenuation @ 100MHz: 7.3dB max./100m Attenuation @ 200MHz: 10.1dB max./100m Attenuation @ 400MHz: 14.9dB max./100m Attenuation @ 860MHz: 22.1dB max./100m Attenuation @ 1000MHz: 24.7dB max./100m Attenuation @ 1750MHz: 34.1dB max./100m Attenuation @ 2150MHz: 38.1dB max./100m Colour: Black Length: 100m

Hi there. Just a question. Can coaxial cable rg59 transmit 4k video? I will use dahua xvr 4kls but is the cable my problem. Thank you

Hi guys i struggle to find a solution for the email notification but it doesnt work. I use gmail and here is what i did Smtp.gmail.com 465 port SSL (i tried and 587 tcl) My email and password and receiver email. I allow from my email less security for other apps still not working. I tried to generade pass from google for the dvr and still not work. I use gmail hotmail yahoo still not work. Any suggestions welcome...

Hi im planning to install dahua system with nvr 4208-p-4ks2 and 4mp cameras. I saw tha the nvr supports resolution 3840x2160 ,1920x1080 and so on. The cameras are 2688x1520 . The nvr can support this resolution? And the monitor resolution max is the same as the cameras. The nvr has no other option for this resolution of the cameras? Or i had to go with 1920x1080 so the 4mp camera set to 2mp?

If i use ip cameras and nvr poe built in without poe switch it is better to choose cat6 23awg? Or cat6e 24awg?

And also if i use 15.5v power supply for 12vdc 1 amp depending on balun and the distance is less than 50m will burnt out the camera?

On my first picture there are 2 kinds of balun. If i use the second one with 24v power supply will be ok? Because it say from 24-36v the balun can convert to 12vdc. Is there a possibility to burnt my camera? And on the balun that i pictured if i use 23 awg with power supply 12v will cover the slight different of voltage? Thank you

Hello guys i m new to install of ip cameras. I have some questions How to choose the correct nvr with cameras. I have these cameras http://pl.dahuasecurity.com/products/ipc-hfw4431e-se-14331.html And this nvr https://www.dahuasecurity.com/products/productDetail/8231?us Are the requarments of the camera ok with nvr? Can anyone explain what are the important things for the camera so i will choose the right nvr? Thank you

Im planing to install a 4 cctv system to a house. Each camerahas power 6,6w. Im using 12vdc 5 amp power supply. My problem is with my balun and if the baluns i have can transmit without any problem power to camera for how long? 100m? 200m?. Not video. Power. I will attached a photo of package of balun and i waiting your answers.

Hello all, Does anyone work on this camera HFW2249T-I8-A LED? i think its a new model of dahua and i want to install to a client. Anyone who see pictures of this at night or day may help me

So if i start up without internet connection i will simply skip the ip address step? And if i understant the last number of ip address to nvr whateever number i put it is ok?

Hi all. Im planing to install ip cameras to my house using Dahua brand. Model of ip cameras HFW4631TP-ASE and NVR2104HS-P-4KS2. my question is can i do it without internet connection? Because is a new house and the internet will come on many weeks? And if so on the start up of nvr i saw that it requires ip addres sub mask and smdefault gateway. my second question is after internet cone how to i setup . on the ip address that nvr wants is my ip address that i can find from my pc network settings? Or what? i am a begginer so i expect clear answers. thank you

Somewhere i read that the higher resolution you get the more light sensitivy has is that right. So if i get a 4mp camera non starlight i will be dissappointed about night vision? If you have to install one of those which you will use? 4mp ir or 2 mp starlight? If you have to cover 30-40 meters is better to get a fixed lens about 3.6mm ot get a motorized? Thank you

Hello i have to decide what cameras analog have to install . The options is dahua 4mp non statlight with motr. Lens 2.5-12mm or a 2mp starlight with same lens? Starlight is worth it?