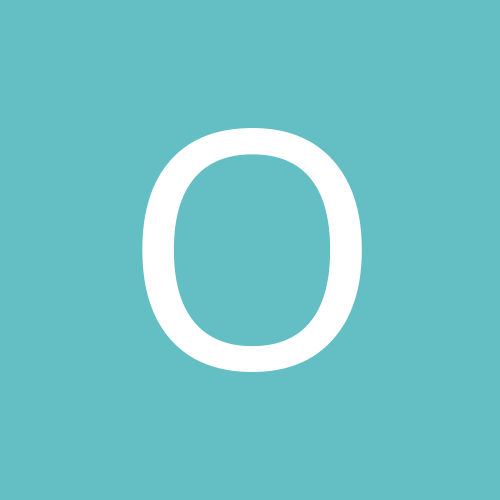 Content Count

29

Joined

Last visited

Days Won

1
Everything posted by Opeth
Hi everyone. Yesterday i installed a system of 12 cameras hdcvi. I used dahua xvr5116hs-x, 2 hfw2241t-z-a, 1 hfw2241e-a and 9 hdw1200em-a, for cable i used cat6 23awg and video power baluns. My problem is that on the monitor (brand new monitor 1920x1080) shows waves on the cameras but from the application p2p it shows perfectly clear. My cable distance not exceed the 30 meteres the longer camera. I checked the voltage on every camera and it is ok to 12,5vdc. My power supply is 12vdc 15 amp it is very enough. Can anyone help me with this?

Where you will open an outlet here? Which town and when?

Yes i know that in my country is pal . My dvr is running pal but why some cameras in format pal has waves in it and wgen i change it to ntsc shows perfectly clear? Is anything else go wrong with my installation?

From 12 cameras 5 have these waves. The only solution i found is that i change the format from pal to ntsc. This stopped the waves but i dont know why. Can anyobe explain this?

I take a video but i cant upload is too big

Anyone can help? Is it groun loop problem?

Had the same problem.3 of 12 cameras has horizontal lines. But i change the format from pal to ntsc and seems that fixed the problem. I cant explain that

Hi there. Just a question. Can coaxial cable rg59 transmit 4k video? I will use dahua xvr 4kls but is the cable my problem. Thank you

Im based in Cyprus. Usually i install 2mp hdcvi cameras over utp cat6 using video power baluns. But i want to try the rg59. I dont know if i had any problem with rg59 cca for 2 mp cameras but some clients ask for 4k cameras and the balun is up to 4-6 mp support and i think clarity over coax it will be better

All cables localy are cca. Ccs condactor and cca braid. Why this is important? Because it is very expensive to get it from usa or anywhere esle outsife europe. I mean the delivery cost and taxes import

Can you send me a link from this supplier?

How i know if a cable is good quality? I can send you the specs of the cable i had and tell me your opinion CSA: 0.5mm² Conductor diameter: 0.8mmØ Conductor material: Solid OFC Braid: 48 x 0.12mmØ Braid: material CCA Dielectric: 3.7mmØ foam PE Cable diameter: 6mmØ Impedance: 75 Ohms Capacitance: 67pF/m Velocity factor: 83% Power cable: 2 x 7/0.38mmØ (0.79mm²) bare copper, red/black Max. current: 6A Return loss 5-400MHz: 24dB min./100m Return loss 450-1000MHz: 20dB min./100m Return loss 1000-2150MHz: 16dB min./100m Attenuation @ 5MHz: 2.8dB max./100m Attenuation @ 50MHz: 5.1dB max./100m Attenuation @ 100MHz: 7.3dB max./100m Attenuation @ 200MHz: 10.1dB max./100m Attenuation @ 400MHz: 14.9dB max./100m Attenuation @ 860MHz: 22.1dB max./100m Attenuation @ 1000MHz: 24.7dB max./100m Attenuation @ 1750MHz: 34.1dB max./100m Attenuation @ 2150MHz: 38.1dB max./100m Colour: Black Length: 100m

Hello i have to decide what cameras analog have to install . The options is dahua 4mp non statlight with motr. Lens 2.5-12mm or a 2mp starlight with same lens? Starlight is worth it?

Im planing to install a 4 cctv system to a house. Each camerahas power 6,6w. Im using 12vdc 5 amp power supply. My problem is with my balun and if the baluns i have can transmit without any problem power to camera for how long? 100m? 200m?. Not video. Power. I will attached a photo of package of balun and i waiting your answers.

Hi im planning to install dahua system with nvr 4208-p-4ks2 and 4mp cameras. I saw tha the nvr supports resolution 3840x2160 ,1920x1080 and so on. The cameras are 2688x1520 . The nvr can support this resolution? And the monitor resolution max is the same as the cameras. The nvr has no other option for this resolution of the cameras? Or i had to go with 1920x1080 so the 4mp camera set to 2mp?

Hi guys i struggle to find a solution for the email notification but it doesnt work. I use gmail and here is what i did Smtp.gmail.com 465 port SSL (i tried and 587 tcl) My email and password and receiver email. I allow from my email less security for other apps still not working. I tried to generade pass from google for the dvr and still not work. I use gmail hotmail yahoo still not work. Any suggestions welcome...

Hello guys i m new to install of ip cameras. I have some questions How to choose the correct nvr with cameras. I have these cameras http://pl.dahuasecurity.com/products/ipc-hfw4431e-se-14331.html And this nvr https://www.dahuasecurity.com/products/productDetail/8231?us Are the requarments of the camera ok with nvr? Can anyone explain what are the important things for the camera so i will choose the right nvr? Thank you

Hi what is the requirment for choosing between those two cables cat6 23 or 24 awg? Is it how long it will be? We are talking about cctv system analog cameras

If i use ip cameras and nvr poe built in without poe switch it is better to choose cat6 23awg? Or cat6e 24awg?

And also if i use 15.5v power supply for 12vdc 1 amp depending on balun and the distance is less than 50m will burnt out the camera?

On my first picture there are 2 kinds of balun. If i use the second one with 24v power supply will be ok? Because it say from 24-36v the balun can convert to 12vdc. Is there a possibility to burnt my camera? And on the balun that i pictured if i use 23 awg with power supply 12v will cover the slight different of voltage? Thank you

Hello all, Does anyone work on this camera HFW2249T-I8-A LED? i think its a new model of dahua and i want to install to a client. Anyone who see pictures of this at night or day may help me

Hi all. Im planing to install ip cameras to my house using Dahua brand. Model of ip cameras HFW4631TP-ASE and NVR2104HS-P-4KS2. my question is can i do it without internet connection? Because is a new house and the internet will come on many weeks? And if so on the start up of nvr i saw that it requires ip addres sub mask and smdefault gateway. my second question is after internet cone how to i setup . on the ip address that nvr wants is my ip address that i can find from my pc network settings? Or what? i am a begginer so i expect clear answers. thank you

So if i start up without internet connection i will simply skip the ip address step? And if i understant the last number of ip address to nvr whateever number i put it is ok?