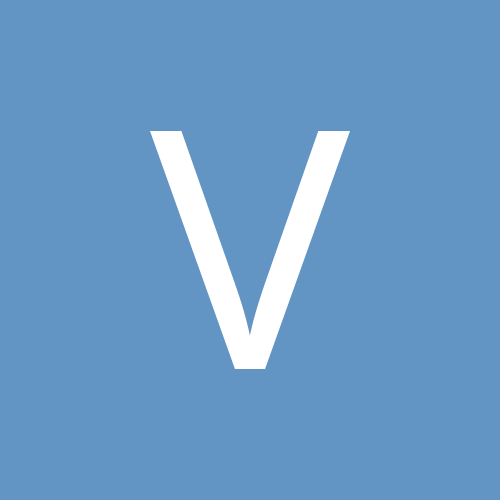 Content Count

40

Joined

Last visited
Everything posted by VanAukenFudge
I live in a beach town on the U.S.'s east coast. I work at a restaurant in the vicinity of a movie theater. I Park my truck in the back where I and my coworkers' park all our vehicles. Supposedly there is a camera watching that parking lot but I know not where it is. I also run a small business on the side, and this problem has occurred to I in other locations. Thieves keep stealing any good of any value from my pickup bed. I have complained about it, but all I get is "Dont have anything of value in your pickup bed." This is not unlike my 5yr old daughter being told to coverup and not be tantalizing to her male teachers. I am thinking of installing a night vision surveillance system in my pickup bed. I just need to know precisely which camera and which IR led light string to buy. I understand human eyes can only see light between 740 and 380nm wavelengths. That IS the visible light spectrum. Below 380 exists ultraviolet, and longer than 740 exists infrared. Outside those limits exists 'invisible to human eyes' light. I read that 850nm has an undesirable slight red glow to it, and 940nm does not whith the ability to penetrate more. therefore I seek the 940nm IR led light strip. This strip I want to 'bolt' to my bed's inner perimeter to enable the pinhole camera to record everything. The camera need not have an onboard SD card (actually I prefer it not to have this feature) for it will be connected by wire to a labtop in my truck's back seat. Continuous recording therefore is a must. My truck bed measures about 4' wide by 6' long. My campershell is 4 ft tall, so I don't need too much 'illumination' to 'illuminate' the thief's face that will be recorded by camera in the bed's front. The space between he bed lip and the sheet metal near the cab measures about 1.5" X 1.5" by 4 ft wide. Anything in this space is hidden less you look up behind the overhanging bed lip at the bed's front. If anybody has a build they wanted to do, or wish they had done, speak up!

Found out that I just happen to volunteer aside a former FBI agent. I informed he of my plans. He confirmed that it is absolutely legal to place a camera so as to protect my truck bed just as one would mount one on their house to watch the yard. He also suggested mounting the camera inside a handheld toolbox with dirty rags hanging out the top to complete the camouflage. But looking in my cab's rear I found a better solution. My truck has two bench seats in her. Driver and shotgun have headrests, no other seat does. Guess I need to make myself two headrests. One for the camera to reside in. The other one because, really?, have you ever seen a vehicle where only one side has headrests?

Estimated delivery feb.1.

Already bought dr490L. https://www.ebay.com/itm/Blackvue-DR490L-2CH-Full-HD-with-LCD-16GB-Dashcam-CAR-DVR-1080p-Front-and-Rear/162534721605?ssPageName=STRK%3AMEBIDX%3AIT&_trksid=p2057872.m2749.l2649

Just bought it dr750S rear camera and mount. with no cable. $59+$10 shipping from Canada. https://www.ebay.com/itm/BlackVue-DR900S-2CH-DR750S-2CH-Rear-Camera-RC100F-Rear-Camera-Mount/164336399552?ssPageName=STRK%3AMEBIDX%3AIT&_trksid=p2057872.m2749.l2649

I might be able to squander $50. Squandering $650 though is on a whole 'nother level.

HUGE change in cost. From $640 to $50. That's the change from dr900 to dr750.

I am having second thoughts though. Not about Blackvue though, nor about the two channel. It will be a blackvue-2ch. But why the 900? I ask myself. Because it is the newest blackvue cam? Because it makes the old models obsolete ? If that's true then we're the old cameras no good? i have found out that the old goods are the best and longest lasting across a wide range of everything in life.

Alright, I have now settled myself on the blackview 900X dual camera, 256GB. I want to buy it. I have cash, but do not wish to have it show up in any database, so it needs to be in person, cash transaction. Any ideas out there? Prepaid visa at Wally World then buy it online. I can't find d any physical brick store retailers.

Good point. An even simpler method: if they see the camera and they steal the bait, the bait is gone. If they see the camera and don't steal the bait, the bait remains where I place it. If they don't see the camera, they steal the bait so the bait is gone. To the end result of stealing the bait: they either saw the camera and don't care or didn't see the camera and stole the bait. Not so much a questionnaire as an end result.

I'm thinking dr900x-2ch with a quarter TBmemory. That would be 256 GB. Anybody want to comment on I getting this? Tomcctv, I definitely want to hear your opinion. Cost:don't care.

Absolutely correct. I am beginning to finalize my wants and needs. Need: night vision camera dont kill car battery after sitting 4 hours High enough quality for facial rec. Want: not spend a fortune on unneeded quality (blackvue) Bypass lawyer chain of custody/authorization issues. Fudge it. Otherwise it'll be censored. Do what my father does. Disregard the price, just buy the best one that satisfies the needs. Blackvue it is. With 4K resolution. Now: single channel or dual? Dual channel has front facing camera and a rear, nty. Single it is. Again, there I am trying to cut corners which will also limit its uses. If I am going to put out a bunch of money, I should shell out a little more to guarantee versatility. Dual channel blackvue camera it is. Fudge the cost. Large sd card, ability to record in small segments, nightvision. Doesn't have to be blackvue either, just high quality. Give me some reccomendations. I will however test a dummy out. You give me your reccomendation, I'll find its size and put a copycat looking dummy in my rear window to ensure their attentiveness is as nonexistent as I think. in the past: I'm trying to not sink a bunch of cash into this 'project'. But I'm coming to realizing quality is priceless. There are no shortcuts. Just foot the bill and I'll be happy.

Actually, just before I saw you posted the link, again. I found the old link, but thank you regardless.

Did someone say there was a blackvue camera for $19 at Wally? The closest I found to $19 was two things. A blackvue camera at $419 and a blackvue camera power adapter for $19.

Last night. Had it happen again. NOW I can place limits on their (the thieves) observational skills. The campershell on my pickup bed. The rear window/door handle, I purposefully left it perfectly level (to eyeball accuracy) but when I checked it hours later the handle was was ****ed at a 45 degree angle. I swear the fabric I had thrown in my bed was laying in a different layering. Meaning they did a quick search of my bed, or at least the fabric, but missed the cordless power drill (bait) that had slid up to the bed's front right. Therefore, their observational skills are quite weak. Implying a bulky camera in the rear may not be noticed nor a rear facing camera inside the cab. I will be buying the $20 camera in the coming days.

I'd be afraid the thieves might steal my flowers too, lol.

The eye catchy blinds go on the bed sides, on the bed rails. Camera is coming out from the cab's rear.

Not a bad idea. You prefer germanium or roses?

I am also thinking about camouflage to draw their eyes away from the camera in the rear of my cab. Hidden in plain sight is what I am going for now. something to this effect.

Just ordered the up-20-mpg spy camera from eBay for $48+$7 shipping a few notable specs: *do note all these specs are manufacturer provided not 3rd party verified I really wanted some videos of it in use at night. So far here is what I found: daytime use of the UC-20: This video also clarified another desire I needed: date/time stamp. No luck finding a night video of the uc-20 camera, much less one of the specific version I got, MPG.

Well, Tomcctv, tell ya what. If and when my low light vision surveillance cam fails to work to my expectations. My Next step is to try your blackvue dashcam.

Am I underestimating or overestimating the police facial recognition tech in the dark?

That is one thing I am certain of. That I do not have a clue. Finally! Something we can both agree on.

Ebay says shipment arrival Jan 26-28. I'm thinking of using the camera through my back window at first. Hopefully the picture is clear enough for possible facial recognition software.