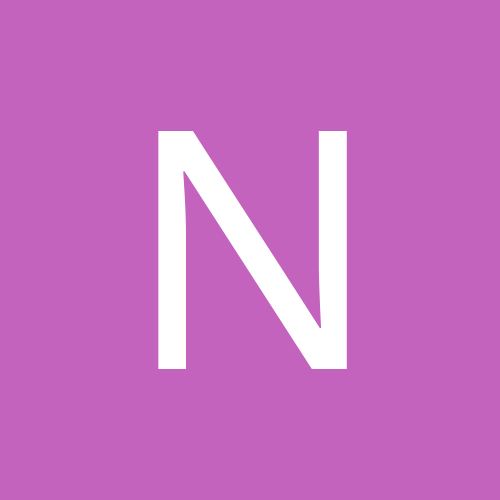 Content Count

3

Joined

Last visited
Community Reputation
0
Neutral
Hello, one of the cameras on my home system is a Vista VVRD2V6CM analog vandal-resistant mini dome camera and I installed it to replace an older (and much larger) box camera. The camera has the usual connections for BNC Coax and 12v power, but also a pair or wires marked in the terminal block as "AO" and "G"... my assumption is that this is "Alarm Out" and "Ground". Using the on-screen menu system, I set up motion detection and activated certain parts of the area grid for active detection; however on putting my multimeter over the 'AO' and 'G' terminals I get no change in either voltage or continuity (resistance) for when there is activity detected versus when there is not... have I missed part of the steps to set up an output? In addition, I would ideally like a UTC controller which works with this dome so as to set up the menus remotely from either of the viewing stations - is a compatiable controller still available or does it use some wierd obscure long-since-discontinued protocol?

Hello, My home system uses a DM Digital Sprite 2 DVR for recording, which I currently have no intentions to replace as it's a decent unit which does everything I want it to at the moment.... However I am now looking to add in audio on the system. As far as I can see from looking at the unit there are only 4 audio ports in the form of RCA sockets - 2 inputs for recording audio on camera 1 or camera 2, and 2 outputs with one being for an exterior speaker and the other for a speaker at the monitoring station. The unit specifications state a functionality for audio challenge, wereupon using a microphone at the monitoring station would output to the exterior speaker, and yet there doesn't seem to be any input port for such a microphone in the form of a 3.5mm jack or an RCA socket....... So is it possible to attach a microphone to the DS2 system for audio challenge without having to connect the system with an ethernet cable? (I'm pretty sure all the LAN sockets on my wi-fi router are in use for system extenders and a networked printer).... Really I want to have this connected up within the current week.

Hello, after several google hits for various thoughts I've had I have finally decided to sign up here. Long read alert! I am more along the lines of 'hobbyist' rather than 'professional installer' in the CCTV field, but this comes within a wider umbrella of electrical-based interests for me. I have a number of cameras which have come from various sources such as demolition sites, skip finds, ebay buys, a couple found on the floor during the odd urbex trip, and one supplied by a mate who is a professional installer; my first cameras came from a demolition site of a former swimming pool that I was working on at the time, the access road had two Altron hinged masts with a pair of fixed box cameras at the top (the cameras themselves being COP Security branded with f1.6 adjustable lenses) and so the double crew of myself an a colleague took both down and we took a pair of cameras each (and from inside the facility I found an unbranded static dome camera and two display screens). With those bits I set up a simple system at home which was 'live view' only as there was no DVR, one camera sat under the front door canopy to view who may be at the door, and the other camera was on my garden room wall so I could see where my cat was in the garden (she's a house cat, I made sure she can't escape out of the garden but she had a habit of hiding under the holly bush).......... after my absolute delight of a neighbour threatened to knock my head off if he saw me welding again then I decided to expand the system and added a camera for the side door and another in the garage (where I had been welding), the screens I got from the demolition site were located in front bedroom and in the garage - I also created a sensor-based system so that as soon as anybody set foot on the front of the property it would switch a relay which sent an impulse down to the garage and that would turn on a relay that discharged 4x 4700uF capacitors to sound a fire alarm sounder set to a low volume and in 'bleep' mode to act as a sort-of automatic doorbell (ideal for when I have stuff to do in the garage but also expecting a delivery). At the same time, the garden camera was upgraded to a Honeywell Acuix PTZ and the front camera upgraded to a Pelco Spectra 3 mounted on a corner bracket I welded up myself from street light bracket offcuts - this was done in December 2016. Fast-forward to 2021 and my barrel of laughs neighbour suddenly decided to take exception to the Pelco Spectra.... I had suspected for a while there was something up, because he would find random excuses to come out his side door whenever I was down the side of the house; the sort of thing whereby he comes out, goes to the front garden, then comes back and fills the watering can, goes to front garden to water a single plant, then comes back to water a single plant in the back garden, then to front garden, and so on, then back inside, then outside to put one thing in the bin, back inside, then out to put a different item in the bin; and everytime he came out he was giving me the right evil eye. With my suspicions about him I reached out to a mate with whom we share a different interest, and he provided me with a Dedicated Micros DS2 and associated equipment so I could start recording images - I had fully rewired my system away from cat5 cable (which had been causing cross-channel ghosting) to shotgun coax, all running in conduit to the location where the DS2 now resides, in the process of doing this rewiring I had ye olde arsehole next door watching me from his upstairs bedroom window on one occasion, and on another he had his kids (I think the oldest is 12 or 13 but don't really know) pointing a torch through their side hall window and taking photos of me as I was trying to do the wiring........... when he eventually did decide to vent his spleen, it was about the Pelco Spectra IV SE (I upgraded it from the Spectra 3 as a cooling fan died on it and the chip overheated) - he tried to insist that having a PTZ camera on the front of the house is "illegal", that I was using it to spy on his kids in their back garden, that I'm a paedophile and all that blahblah, including threatening to knock it off the wall with a baseball bat - for reference, this is a guy who wears a baseball cap on inside his house. I modified the Spectra with a paper mask inside the dome so as to blank off everything above the fence line, and was clearly visible.... but that wasn't enough, he still went on about it being 'illegal' and that he wanted to be neighbourly but would take us to court over the camera (the irony is hilarious); he referred to us as council estate scum and kept shouting 'Mongee' at me as well for good measure. Under duress and against my better judgement, I moved the Spectra 3 to the front wall of my house and brought one of the box cameras back out from storage to replace the view of the side of the house no longer available to the Spectra (the box camera looking forward from the back of the house, whereas the Spectra was on the front corner beforehand). I recently changed the box camera to a Vista anti-vandal minidome on an L-shaped wall plate that is mounted to a backboard and has the same view as the box camera but with better night vision - well Mr Arsehole doesn't like it and the situation escalated to the point where I had to get the police out. The DS2 has apability to record audio on 2 channels, so I'm now considering adding that on so as to provide more evidence for as and when I see a solicitor regarding taking out an injunction against my neighbour... The only issue comes in that my conduit runs are full so trying to add audio may be tricky - especially as one part of the cable run will have audio from the front camera area to the DS2 then audio return which will then split off to go to the screen in the front bedroom. Ideally I'd like to use some sort of Audio Over Coax system whereby the audio and video from my existing camera are combined by an encoder and sent down the line to a decoder in the room with the DS2 so that I don't have to replace equipment (as I can't afford it) or spend notable periods of time down the side of the house pulling wires through conduit in full view of Mr Arsehole. I'm also wondering about an Audio Challenge function, having a switchable microphone in the front bedroom and a loudspeaker outside - but again, lack of space in the conduit for more cables is the problem. ----- Away from all that the other bits of note about my CCTV is that the Honeywell Acuix broke after a power surge took out the top board - it still provided a video feed but all telemetry stopped responding - and so the innards were replaced with a Pelco Spectra 4 SE, which fit remarkably well within the Acuix housing. The timer schedule function is put to use by switching relay 1 (using the NC connection) to provide a 12v feed to a power relay that in turn handles the 230v feed from a photocell so that my garden lights can be switched off partway through the night, but can be turned on at any time using the 'wash' toggle button on the DS2 keyboard..... relay 2 on the Spectra would I assume be operated by the 'lights' toggle button on the keyboard, but I'm not sure on how to wire it up - the instruction manual for the Spectra simply states that the relay "provides a ground supply" but when I put my multimeter over the terminals I don't get different continuity readings nor a voltage, and I'm not sure what it would provide a 'ground' to anyway seeing as the Spectra runs on a 24v AC supply and so a 'ground' would need a DC +'ve voltage through something that is being switched. I also have a Bosch MIC500 but not the official PSU for it so I can't use any associated alarms or relays functionality with it at the moment. At the other end of the scale, I have some vintage CCTV in the form of 2x Baxall ZR3 and 1x Baxall ZR4 telemetry boxes and associated box cameras along with their Videmech motors, all of which can be controlled on a Baxall ZT5 keyboard. The main chips on the ZR3's have a date of November 1985 and the ZR4 dates to 1984 whilst two of the Videmech motor heads date to 1988.... and it turns out they can be controlled from my DS2 using the BBV-Coax protocol, though I can't seem to get the Aux relay on the ZR3 to activate using any of the appropriate toggle buttons on the DS2 keyboard (the relays on the ZR4 work though, but one is switched using the 'auto pan' button whilst the 'lights' toggle button does nothing. ......... So that's how my interest in CCTV has progressed, where and why it is at the current level, and one or two queries mixed in. It is likely I'll have other queries which in due time I'll post in the appropriate sections, but for now I'll just say thanks for reading. Chris.