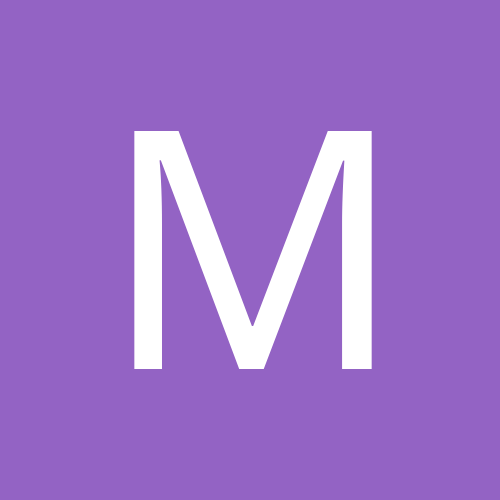 Content Count

27

Joined

Last visited
Community Reputation
0
Neutral
http://www.surveillance-video.com/evehhiredaru.html Sounds like when it is dark enough, it does indeed switch to night mode. There must be some light around that is keeping it in the day mode. Inside a dome, light from all angles (side left, side right, rear) can enter and cause a glare that the sensor in the front of the dome interprets as daylight. Ensure that it is dark on all sides of the dome except the direction of aim. Then start looking at other electronic settings.

Scorpion, I agree... we are all professionals, and we have jobs... how else can I afford this "hobby". Ok, so it's not really a "hobby". It certainly is intended to be a surveillance system while we are away from our residence. Yes, I really do want to know, for the family's sake and mine, if we are being staked out by "future" criminals or nosy neighbors. And why else would I be on this forum if not for your posts. Yes, you. I read a lot of your posts, and was hoping to "pick your brain" for some hints. You asked in a previous post #2, "What did the manual say?" Well, it listed some very very old IDE drives... and it said "Master"... so is the goal to research and purchase antiquated technology to satisfy a manual written ages ago? The answer is "I hope not." Would you believe my first stop was google, yahoo, and so on? Maybe you were more specific on your data mining... but seriously, have you read the things google finds? It's horrible...except for one thing... this forum and its users. Yes, I did find scorpiontheater and it was wonderful! Hence, I refer back to you. Perhaps other forums exist, that I've yet to uncover... but that is for another day. So what's the big deal, right? I expressed in one of my posts that I would contact the vendor on Monday. Well, problem solved, now to the next tech challenge. As for my problem... I don't know how many of you experienced the pain in getting the unit to recognize the HDD... probably a few? maybe some? I searched... but couldn't uncover my answer. I use the term "noob" only because, well, I'm new to this. If everyone interrupts "noob" as "idiot", then perhaps I used the wrong term. I've been using electronics for decades... but this is the first time I've ventured into this arena, and frankly speaking, I love it. If I got everyone a bit ticked off, then I apologize. My opinion was to get us (all of us) talking, and sharing ideas. Just because one idea works with one unit... who says it doesn't with another. Is this expensive? Sure is... no doubt. But I'm the type of engineer who will test the limits within reason of my unit i.e. perhaps run 2 HDDs when my unit is made for 1; though the firmware shows 4 devices can be used... USB drive... fan... CD/DVD burner... These are all ideas, and everyone has limitations. I asked about a fan... response: be cautious... could burn out your PS board. I haven't contacted AvTech directly yet, but it's in the works. If anyone knows the limitations, they should... will they share? It depends. I see from the forum (or google search) that people have gotten very quick responses. I believe if we have something to say, and it can benefit others... then let it ring. I never intended to "slam" anyone... and I plan to keep it that way. If I have nothing good to say, then I should keep it too myself. I've learned the hard way in the corporate world... and I certainly don't want others to follow that same path. It's economically unsuitable. And with economies struggling at best now... it isn't the time or place. I appreciate everyone reading this forum, and especially those like scorpion who are willing to express their opinions and offer help when they can. After all, if it wasn't for you, I would probably be elsewhere. I don't mean to leave others out. Thanks, and I look forward to contributing here to help others, Odd Ballz I appreciate "where you're coming from". You also need to appreciate that every problem can't be fixed overnight. When I read your original post, I contemplated asking you about the "master" setting. But, not being familiar with the particular DVR you were working wiith, I decided to keep my opinion to myself. I have a DVR that came with with a Hard Drive. It was obviously set to "Master" and when I added a second Hard Drive, I did as instructed and set it to "Slave". Not "CS". It worked like a charm. I wonder if you have two IDE plugs inside that machine? If so, what if you set your HD to "SLAVE" and plugged it into the same IDE connector that you connected your HD to set as "Master"? Better yet, set it to "Master" and plugged it in to the other connecter? I don't know. Just a thought. Just a thought because we don't know all the possibilities. I came here looking for help and got it. I stayed here looking for more help. I've helped some in the process. I believe you will too. I think your gripe is with you DVR Manufacturer, not this board.

I have tried a 9v 300ma and a 12volt 1000ma power supply but still suffer the same problem. How can I tell if the power supplies I have are regulated? Well, if you plug it into the wall and it is big and cubical-shaped device, then it is not regulated. It is merely somewhere between 12 VDC and 16 VDC. I doubt that is your problem, but 12 VDC - 300 mA is probably under powering the device and 12 VDC - 1000mA is probably too much power for the device. Since you have the same issue with either Wall Wart, then I think you have another issue. Running the feed back parallel to an AC Main circuit with skinny Siamese Coax is probably the issue.

http://www.newegg.com/Product/Product.aspx?Item=N82E16881152018 I've never tried them, but the claim of "Vandal Proof" is unbelievable. However, at $119.00 a pop for a Varifocal, 550 TVL, and 36 IR LEDs sounds like a pretty damn good deal. How will you power them? Do they come with a power supply? This looks like a single model that meets the MFG recommendation of 1 Amp per camera. Probably not adjustable, but good price. http://www.atrixlts.com/LT/Product_Detail.asp?ProductID=348 http://www.newegg.com/Product/Product.aspx?Item=N82E16881152020

Good news. Sometimes it helps just bouncing the problem off someone else's head and hearing their reply, even if it isn't the fix. Happens all the time at work.

Thanks for the update. I've saved that one with the rest of my 41,235 passwords that I'm supposed to remember. I don't remember setting up an original password -probably entered something that "I'd Never Forget" at the time. I've run the DVR on an UPS since installation, so I never needed the password again. The backdoor password may come in handy someday!

Please do let us know about what Clover offers up as a fix. I probably am in the same boat as you. I don't remember changing the password, but I guess that I did. DOH!!

I think that if you hook the monitor up to DVR and press: 1. Setup 2. System 3. Factory Default Setting 4. Enter For Setting This should reset everything to Factory Default. Then, I think the default login is: Username - admin Password - admin I'd try it myself, but I don't want to have to re-configure this thing from scratch.

A little update: I have installed the housing from Videolarm: It was a b-i-t-c-h! It was too tall to fit within the volumn between my soffitt and roof. I added 1.5" of spacer below my soffitt to facilitate the housing's height. I was able to span two horizontal members (don't know the name of horizontal beams outside the house), Doesn't look very noticible. I have many items to discuss later, but so far, so good. It has been very wet here since the install and haven't had any humidy issues. The rain has kept the temperature down. Haven't had an extremely hot and humid day since the install. Will post more later. Night Time Operation: Have the camera set to "Auto Sensitivity Up x 10". With little ambient light I am very please with Day & Night performance. I'll try next week to document the installation and performance issues that I have experienced. So far, I'm very pleased with the performance of this installation.

If anyone has done this or knows of a reason why (or why not) run the video signal out of this IP Camera, I'd like to hear your opinions.

That seems contradictory - is 10.1.1.3 your router's address and 10.1.1.5 your laptop's address? http://www.swannsecurity.com/webfiles/download/728728pcdvr_USB_and_PCI_Generic_diagram_ESG.pdf Check out this Quick-Start brochure - Is this your model? If so, it lists the ports that need to be forwarded in the router and in your DVR software. They are not the same ports you listed here.

I'm getting close to being able to install this camera and the Videolarm Housing. From Panasonic's Installation Manual, the following paragraph is lifted: "• Monitor out connector Connect a monaural mini plug (ø3.5 mm) (only for checking if images are displayed on the monitor). The monitor out connector is provided only for checking the adjustment the angular field of view on the video monitor when installing the camera or when servicing." I'd like to be able to run the composite signal to my DVR on a full-time basis if possible. Does anyone know if there is a legitimate reason why this can't be done? Does connecting the Monitor Out and an IP Cable cause some sort of impedence mismatch? Other reasons?

Great advice Scorpion! I'm wondering if his Trendnet router acts like a LinkSys router in the same way that if he has enabled Port(s) Forwarding and DMZ, then the Port(s) Forwarding will take priority over the DMZ setting, thereby making the DMZ setting useless. If he has the wrong Port(s) Forwarded, then DMZ cannot kick into action. When it gets to that point in the troubleshooting, I'd recommend disabling Port(s) Forwarding and stick with DMZ. However, having setup the correct IP Address in the DVR and Enabling it, one would think it would respond to a Ping regardless of Port(s) Forwarding issues. Maybe it's a simple as the Cat-5 cable.

Well by virtue of the fact that your son could access your DVR indicates no problem with your setup. I couldn't access my DVR from within my own company's network either - I can't even play a You Tube - No streaming video of any kind. Not much you can do about that I guess. Luckily I have a non-networked computer at work and I can access my Clover that way. I'd like to get the DDNS thing setup and maybe we can post a Clover "go-by" instruction set of instructions. Salute'

A Lawyer standing on a street in New York can argue that one's right to "privacy" is being invaded by a camera, is a Lawwwwyer indeed. I hate lawyers.