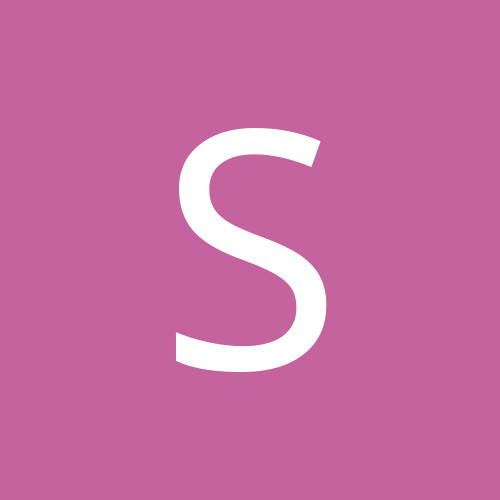 Content Count

185

Joined

Last visited
Everything posted by steve6690
I bit the bullet and ordered one of these N6200 8 channel mini nvr's. I was expecting that it might be a pile of old pooh but with a few hours of fiddling it's working fine with my 3 Hikvision cameras. Even motion detection recording works which is a bonus. I hooked it up to a usb2 external drive as I don't have an e-sata one. This is where I ordered from. http://www.aliexpress.com/item/2014-New-Mini-NVR-ONVIF-2-0-P2P-Network-Video-Recorder-1080P-NVR-720P-for-Hikvision/1710552557.html If you order from King Security just be aware that the software cd that he bundles with it didn't work for me and others have had the same problem. The seller is very responsive and quickly sent me a link to a download server - the problem was that the software I downloaded had a ddos virus built in which Avira thankfully caught. For £25 delivered, I'm over the moon with it.

Ownership is not unrestricted - do you know how difficult it is to get a carry permit in NY/NJ?. The problem is not with the law abiding citizen owning a weapon. This has been proven over and over again. The locals with the most restrictive gun laws have the most gun crimes. The problem is with the felons who have access to them - including this POS who murdered those precious worshipers. I urge you to watch some of the armed robberies on youtube - many with machete like knives and tell me that I should not be allowed to own a weapon to protect myself. I happen to no own a firearm, but I believe its my constitutional right to, if I feel the need to protect myself, my family, my fellow citizen or my property. Most of the anti-gun folks tout the virtuosity from the comfort of their picket fence suburban neighborhoods..how dare they. I'm all for gun ownership in the USA where it would now be impossible and unreasonable to withdraw legally held firearms because of the sheer number in criminal hands. That's kind of where I'm coming from when I say that focussing on a flag avoids having to deal with the gun ownership problem - because it's gone too far and cannot be dealt with. It's squarely in the "too difficult box". If I lived there I'd want to own a gun, although I'm not sure whether a non U.S national would be allowed. I would probably own a handgun here too if it were allowed but it's not, and never will be again. I see the logic behind the argument that gun crime is lower in areas where citizens can lawfully carry. It makes total sense to me. I've actually attended machete and gunpoint (not many) robberies over the years here as part of my job, which I won't go into publicly, and I'm thankful that armed crime is so low here that we don't need to to arm the public, or even the vast majority of police officers (yet).

It means they don't have to tackle the real issue - unrestricted gun ownership.

From my experience with making dive lights, I would place a bullet cam inside an underwater housing with a single cable gland entry point. Easy and quick. There is probably a more professional solution.

Where/how are you mounting it ? This camera has an internal sd card and built-in wifi. http://www.ebay.co.uk/itm/HIKVISION-DS-2CD2132F-IWS-3MP-2048-1536P-Network-Dome-IP-Camera-POE-Audio-WiFi-/111546062132?pt=LH_DefaultDomain_3&hash=item19f8a9d534 I personally would hardwire it. You have to run a power cable anyway. There is a non-wifi version of this camera which is about 20 quid cheaper.

Is the inverter not simply the UPS without a battery ? It seems that way to me, but I'm happy to be corrected. If I'm right though, unless you already have a battery bank I would go for the UPS.

The camera systems I use, both vehicle mounted and static pole mounted, do licence plate capture and recognition, from the front, without much in the way of IR illumination. They have the usual ring of leds around the lens. The static cameras capture cars travelling at 100 mph+. I wouldn't worry too much about the IR. Your issues will be around camera placement. Try to fill the frame as much as you can with the plate and you should be good to go. The more head-on you are, the less problems you'll have with shutter speeds etc.

That's assuming you can use ethernet cable and baluns for your system as was suggested by Boogieman . If you ever wanted to have ip cameras in the future then the ethernet cables are already run. Baluns are very cheap. http://www.cctvforum.com/viewtopic.php?t=26116

In your position I would run cat 5e cables to as many potential locations as you can, and run them back to a patch panel. It will make it easier if you want to add cameras in the future.

I would keep the original file and give them a copy of that too. Also I would make sure it's kept on your system and not overwritten. Without knowing how serious the matter is it's difficult to advise really . If it goes to court the defence might insist on inspecting the original file. Regardless of whether it plays they might argue that the re-encoded file is not a true copy of the original especially as you have re-encoded it yourself. If the original is not available they could get the whole video evidence kicked out.

Make sure to include the original file though. In our force all video seized has to be converted to dvd format to play in court, but the original will be kept "as is" and stored so that the defence can inspect it if they want. My advice is to give the file to police exactly as your system recorded it. They should sort the dvd copy. If they can't do that then you could try a variety of the free video encoders. Windows Live Movie Maker would be a good place to start. It encodes the h.264 files from my cameras ok.

The camera I suggested has an in-built sd card slot so you should be good. One thing to mention about this dome camera though. I have mine mounted on my garage soffit, directly above the door and roughly 7 feet from the ground. You need to be careful with the dome because if you have the camera pointed too high you will get problems with IR reflection that will wash out your night image. You cannot point the camera on a horizontal plane. I had to point mine slightly downward from where I originally wanted but it's something I had to spend some time fiddling around with. This is as high as I can point mine : https://goo.gl/photos/32KZHY6fw5yKANjV8

I have followed a similar path. I started with one camera - a Hikvision 2132F-IS dome with sd card slot. The ports on my wireless router were also full so I purchased a 8 port Gigabit switch. Everything is now plugged into the switch and I run one cable from that to the wireless router. I used ivms 4200 client on my laptop for live viewing, and 4500 for viewing on Android phone and iPad. I don't currently record but am soon going to build a storage server pc for that function. The Hikvision DS-2CD2132F-IS will suit you I think, along with some good quality cat 5e cable. I have 3 cameras now so I added a PoE switch. All works well. Where are you putting the camera ?

I think they're a bit large still, and how many times are you expecting to get pulled over ?

Are you asking how to calculate the disk space you need for the camera recordings ?

I don't know the answer but I'm sure someone else will help. Glad you got the recording working.

I'm not using an NVR but am using the ivms 4200 software which can also be configured to send emails, I imagine much an NVR. I've had that working but in the end I disabled it and went with the on-camera settings. To be honest I don't know whether the NVR will pass through emails from the cameras - I guess not.

I have the same mini dome and I setup email within the camera. Working fine with gmail. In the camera menu go to Advanced Configuration, Network, and click the Email tab. Remember it's SMTP port 465. There is a test button to check the email is working on that setup page.

Which cameras do you have Daz ?

Did you get this working ?

I have the 2132F-IS and the IR goes a lot further than 3m, probably 15-20m. You're not going to get evidential quality ID from an IR camera at night but this model should illuminate a person out to about 20m or more.

I'm a user of licence plate capture systems as part of my job. IMHO you might get away with the angle your camera is at but not at that distance. Ideally you want to be as head-on as possible. and high enough that any IR illumination will not reflect straight back at the camera off the licence plate. Vehicles on a road will pass along a fairly narrow path through your cameras image so it shouldn't be too difficult to fill the frame a bit more with the licence plate. All fixed licence plate cameras I work with are either directly overhead on motorway gantries or on poles no more than about 10 feet from the edge of the road.

A 5 watt device will draw 5 watts when it is working. All the time. The first thing you need to do is work out how long you need the battery to power it for.

Briefly : 1. Set up your camera so that motion detection is configured. ie in Live View you should see the recording being triggered. 2. Start up your storage server. 3. In the client, click on Device Management and make sure Server is selected on the left tab. On the left under "Organisation" you should see tabs for Encoding device, Storage Server. If Storage Server is not there then click on +Add new device type and add a storage server. 4. You should see at the bottom of that screen the Storage Server showing on the network. Click "+Add to Client". A box will open. Give your server a name, and enter the username and password - admin, 12345 like the cameras. Click "Add". 5. The storage server will now appear in the list of devices for management. Select it and click on "Remote Config" 6. The config box will open. Click on "Storage" and then "General". A box will open with a list of available drives. Choose the drive you want to use and click "format". It will not wipe the drive. Then click on "reboot". Exit the config page. 7. In the client, click on "Record Schedule" and you will see a list of your cameras on the left. Select a camera that you want to record on the storage server. You should see two headings on the screen. "Local Recording" and "Storage server recording". Check the box next to "Local Recording" and ensure "Event Template" is selected in the dropdown list. Check the box next to "Storage server" and ensure you select "Storage server" in the dropdown box and then "Event template" in the dropdown box below. Click "Save" It should now work

I have IVMS 4200 with Storage Server working fine on a Windows 7 laptop. It records on motion detection just fine but I could only get it to work with a usb external drive. I couldn't get it to record on motion detection (event) to the C:. edit : I have now got it to record to D: which is a partition on C: as well. I do not think it can be configured to record onto a drive partition which contains an OS.