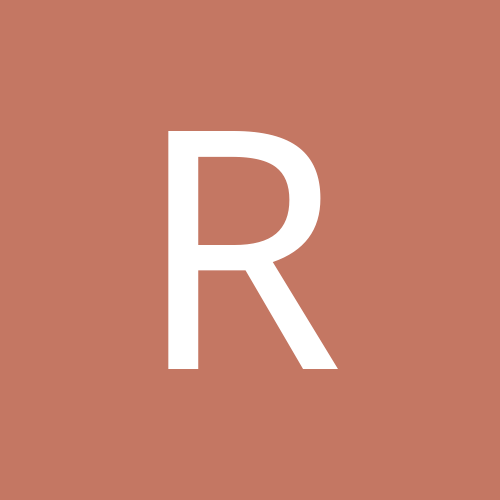 Content Count

21

Joined

Last visited
Community Reputation
0
Neutral
I,m sorry, wrong advise. It works on Remote Console.

Try to disable DirectDraw (there is a button)

I have Backup CD created by Digiop DVR. Looks like video files with .dsf extension are ok ( i can play them throe digiop remote control software). But DiSSViewer.EXE or some DLL files are corrupted. I need to convert (export) .DSF files to something readable in Media player (AVI, MPG Etc.) Any ideas? Thanks.

Try IP Cam Viewer $9.99 http://www.androlib.com/android.application.com-rcreations-webcamviewerpaid-jjpm.aspx There is free version too.

Now im lost Well less headache would be color KT&C bullet cameras, easiest thing to install, slap in a $200 stand alone DVR and walk away .. paid in full We were talking about megapixel ip cameras

but but but .. i can build one for 1/4 the price Seriously though its always better to build your own, the name brands can be a PITA as they arent designed for a DVR and most of them have a customized limited BIOS. figure can build a rock solid Pentium Dual Core or Core 2 duo for $250-$350 easy, depending on the case if a rack mounted is required could run $350-450 with 2TB drives included and possibly a Quad Core. Also when you build it you can choose the type of case you really want, or need for the application. All that is first cost ofcourse. So yes your labour would bring it up a bit but if you are selling alot of them you could prebuild them and once its the same PC it would be a breeze after a couple of them. Or... Whatever PC you can get, more powerful - better. Buy all cameras the same brand. ACTI for example or Arecont. Use their software. Usually it is free, or inexpensive. Call them. Now they have headache, not you

Thanks. All the advice is much appreciated! Hopefully this thread may help others as well. Bpzle, Well, I will admit that power consumption factors in a bit for me. A PC with LCD will use about $175 in electricity a year, compared to about $35 for some of the standalone units. It's not a huge deal, but does add up. Been reading some other threads, and doing more research. So far the options are 1) Exacqvision EL-S 2) Averdigi EH5216H 3) PC based hybrid card So, I have come up with one other option, which may allow me to accomplish everything in my price range. That would be to get a QNAP VS-2012 Viostar NVR, and attach an encoder for the analog cameras. The QNAP calculator looks like it can handle 8 1.3 MP cameras with its ATOM based processor, and seems to have most of the options that I would use. Plus, it's well in budget, allowing more money to spend on the cameras. Also, I can put in my own drives, has low power consumption, and will be less costly to upgrade in the future. I don't know how good the software interface is compared to the other options, but I just read through the manual and it seems pretty simple to configure. My Hypothetical system would look like this: 1) QNAP VS-2012 Viostar NVR 2) Inexpensive 4 channel encoder for analog cameras 3) 8 cameras total, composed of: 2 Arecont Day/Night cameras (either 1355 or 3155) 2 less expensive 1.3 MP IP cameras (? Acti) 4 CNB Mona Lisa Day/Night dome cameras What does everyone think? I think, you will spend more than $175 on electricity, to make this work

Hi bpzle. the touch avers is a pc based (two types have been realeased) both being very powerfull with having the new atom chip. and another machine is the avers SA9000 pro. you will not use all the features on that ........and works well with the touch screen. i will see how much it will cost to send one to bpzle. if bpzle is ok about that. Atom chip is very powerful

What software you use for your PC based DVRs? Because this is not a problem with Exacq or most other qualty VMS software or appliances. It's not a software problem. It is a network issue, unless you are network guru

I suggest use PC based DVR for hybrid, period. Match less limitation, more customizable. Are you going connect several Megapixel Cameras and Internet connection to the same Network Card (true switch)? LOL. Feel free to PM me.

Take a look on Avermedia line of product. My opinion - this is the best solution for price+quality. Be careful choosing IP cameras, not all of them gonna work with Avermedia DVR, specially Super-Ebay-China Good luck!

I am using IP Cam Viewer $9.99 http://www.androlib.com/android.application.com-rcreations-webcamviewerpaid-jjpm.aspx There is free version too. Works fine for me.

this would not work it is a NV card. to do the above he would need another vga card. in his pc

Of course you can! 1.setup 2.system 3.enable dual monitor (mark) - setting - display DVR, Emap, Playback in second monitor (mark) 4. OK 5. OK 6. OK The best way to prove it - download demo software from Avermedia site (free), test it. Best regards.