tadakan wrote:That's totally fair. Would you, or anyone else, be able to point me towards the type of information you need to make suggestions?


You can take a trial version of IP Video System Design Tool, like I have shown
in that topic
.
load your site plan and add your cameras, add obstacles (trees, cars) and test people and finally see what images you will get on your DVR/ NRV.
The most important thing that you will be able to see identification/recognition zones based on pixels per meter or pixels per foot.
250 PPM or 76 PPF for Identification of people (by European standard EN62676-4)
125 PPF or about 38 PPF for Recognition of people.
e.t.c.
IMHO your camera positions should be revised. For example, I don't understand the idea behind Camera 10 position.
You can easily rotate Cam10 left (about 30 degrees) for a better view.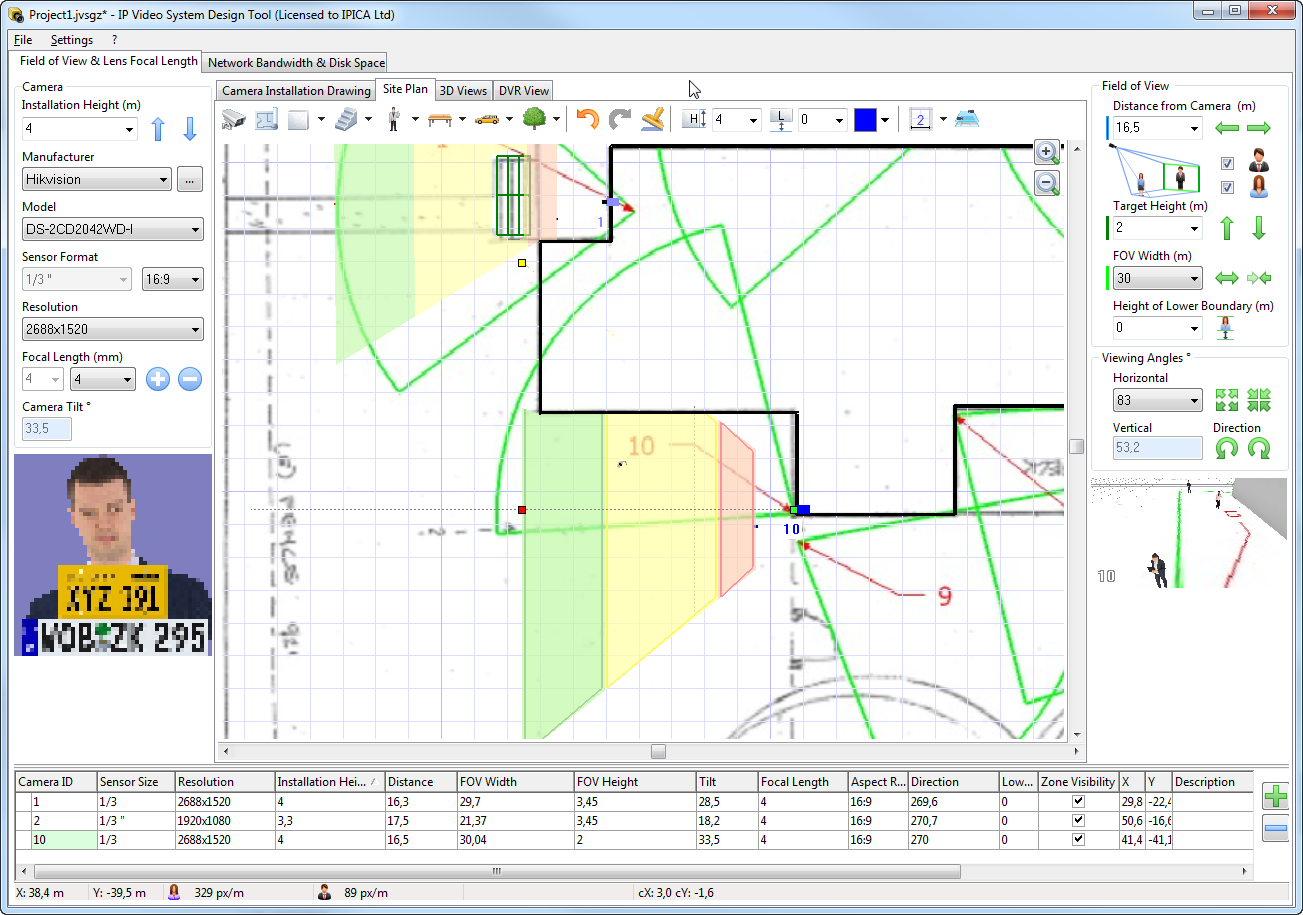 Unfortunately, I cannot see the real size of your house to accurately re-scale your drawing.