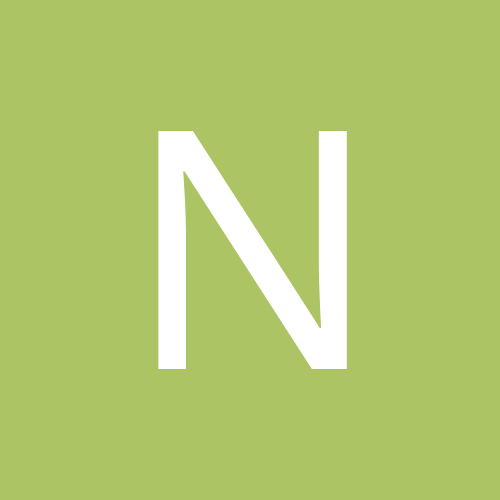 Content Count

64

Joined

Last visited
Community Reputation
0
Neutral
After viewing your requirements, I think NV4004HC & NV4008HC(H.264 hardware compression) are your good choice . You may have a look at the introduction at http://www.netvisiondvr.com/Products/DVRBoards/index.htm.

HikVision DS-4016HCI is good for 8 channels Hikvision DS-4016HCI is ok+ for 16 channels Hikvision DS-4016HSI is so so/for fun.... Above points tell the truth.

First, the card needs a license file; Second, the card must be bought from ILDVR directly, otherwise it will not work with ILDVR software.

Hi, please have a look at Netvision DVR system solution, since it supports 704x480 (NTSC) at recording and playback with 30 fps per channel, and it works with windows XP.

Hi, I am so glad to see this topic. Actually, just as I have told you, we are selling Hikvision cards together with Netvision DVR software manufactured by ourselves. And Hikvision is selling Netvision software together with their own DVR cards. That is to say, Netvision and Hikvision are business partners. By the way, I PMed you only because I want to know more info about your business.

Hi! Please have a look at Netvision DVR solution (www.netvisiondvr.com) since it supports speaking into PC phone/microphone.

Seems you are not happy with Chinese DVR cards. Then NUUO is from?

Yes, it is being sold in US by some of our business partners there.

Netvision NV4004HC will match your requirements. It's price is relatively high due to H.264 hardware compresson, but you'll be happy with it!

I appreciate your downloading Netvision software. The software will keep recording until all the hard disks are full. Then you have to delete the old files manually. Besides, you've contacted us but got no reply? Sorry for this! Can you PM me to let me know your contacts? You will be well cared.

Actually, Hikvision is selling the similar version software, but not the same as the posted one. And the original manufacturer of both versions is Netvision.

Hi, I can recognize this software interface. But can you let me know where you found it? Actually, the image should be very clear, and this software can support 64 cameras at most. I suppose this picture is not the orginal one when it was posted online. By the way, please visit: www.digivisiondvr.com for some useful info.

Hi, JD 1/ Maybe a PCI-Xpress version of the HikVision card can deliver this in the future. ---Actually, we have been testing the PCI-E card these days, but the compatibility is not so satisfying. Hikvision has recommended the following 2 MB: 1) Intel 945PLRN (Intel945G/P of Intel Chipsets) 2) Intel DP965LT(Intel P965/G965 of Intel Chipsets) A pity that we don't have any chance to test them yet. 2/ Also I have tested the NetVision software under Windows Vista (not to much) and it was working, but offcourse there was no video because there are no drivers for vista. ---Actually, Netvision DVR Server software doesn't support vista yet, but the NVR Client software works fine on vista. And whether the Server can support vista is determined by the hardware.

I am wondering what resulted in your hard drive issue. Actually, there are several well-known software companies supporting the card you mentioned. But you have to buy the software license if you cannot find the original dealer.

Thank you for the post, Rory! We are all here waiting for end-users' reviews, good or bad!