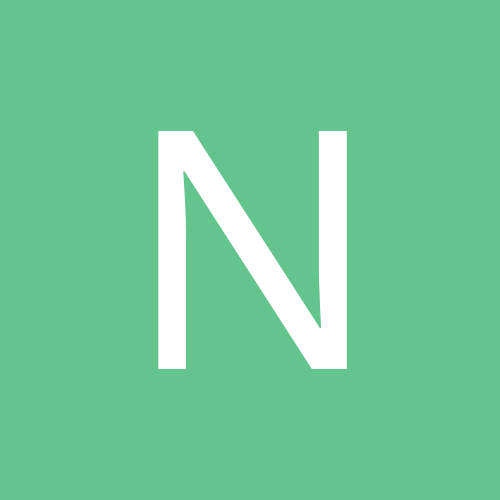 Content Count

49

Joined

Last visited
Community Reputation
0
Neutral
Hi there, Even with all my CCTV and burglary experience, I am at a lost with this application. Remote home that has been repeatedly burglarized. The last one, doors and electrical wirings were removed. Issue is owners are in the US while this problem child is in Island of Utila, Honduras. No dependable neighbors; No power; no internet; barely cell signals from Tigo. To prevent further pillage, I guess solar power.... Ideally, would like to see video feeds from US! Given current disposition, cost is a concern but not a major deterrent. Can you give some ideas, please? Thanks in advance.

Optiplex 790 VMS server with 3TB second drive is not enough for video storage. We need to get 6TB+ in some form of Raid 1 or 5. Don't mind spending $$$$$ as long as we can still use this when we upgrade to high-end server in about a year. IUSB 3.0 card going to external USB 3.0 drives? External NAS? Need immediate solution. If you were in my shoes, what would you do? Thanks for your input.

You are right. My post was confusing. Sorry. Trying to compare the VMS retail pricing, the good, the bad... between the Avigilon, Axis, and Milestone. And now, at your suggestion, Exacqt.

We are an Axis partner via ADI; We are a Mobotix Dealer; We purchase Avigilon through one of the (2) local dealers in Texas; Sanyo (now Panasonic?), if available, via ADI.

I am in Houston. 1st Facility is in Beaumont, TX; (4) more facilities in Orange, La Porte, Baytown, and Lake Charles, La - same identical configuration. They actually fell in love with the Mobotix. But assimilating these (32) existing Pelcos is not an option with Mobotix. I know the pricing of Avigilon VMS. How about Exacqt, Axis and Milestone? Thanks

We did not demo Axis 3346, however, this is also an option. May I add Axis software to list of Avigilon, Milstone, and your suggestion?

Need to figure if this project is within customer's budget. Existing 32 analog with ( 241Q. Need to add (16) IP MP (demoed Mobotix, Sanyo 3300, Avigilon IP Dome). Customer to decide based on software info. Since Mobotix is not an viable option, What is the existing retail pricing and renewal for: ***Milestone ***Avigilon ***other suggestion? Large oil field production facility with at least (9) clients eagle-eying the facility. Thanks guys.

Have you tried the dump report?

nancyh1980 replied to jeromephone's topic in Classifieds

hi there, it is me again. How much for (2) v1363tir & shipping to Houston, Tx just like last time? Our cost at ADI is $217 each. Please let me know. email is nancy.hoffman@ymail.com Thanks

Searched and could not determine the difference between the 209MFD & 209MFD-R. P1346E & Q1755E - former is MP and latter is HD. How can one understand the difference better? May I know what 2 choices NVR to use with 32 of the axis MP cameras? Likely (28) of the 209MFD and (4) of either the P1346E or Q1755E. Thanks

We have several customers in the Fredericksburg, TX areas that road flooding is normal way of life. Waterbugs powered by Solar and Inovonics (great stuffs - all of our banks wireless panic, optex wirless PE beams...are supervised by Inovonics.) We simply mount them on the Outer Fence Posts. 5 years, later, if they drive through water, we would have heard from them.

IF you are going to the modulation route, most convenient because you don't have to change in the input on your remote, make sure the modulator you purchase will work with your provider (UVerse, Dish...).

I agree with bpzle 100000%. Experts here would cringe what I am about to say next. In day light, $600 would barely get you a CNB day/night and quality (4) channel DVR. But I doubt that will do you any good. Best thing to do, within your budget, is to put up (2) GVI outdoor housings with broken cameras/lens in it. Back it up with high-quality motion sensor lights (as many as needed to clearly light your cars up). Make sure the outdoor housings are clearly visible to the offender.