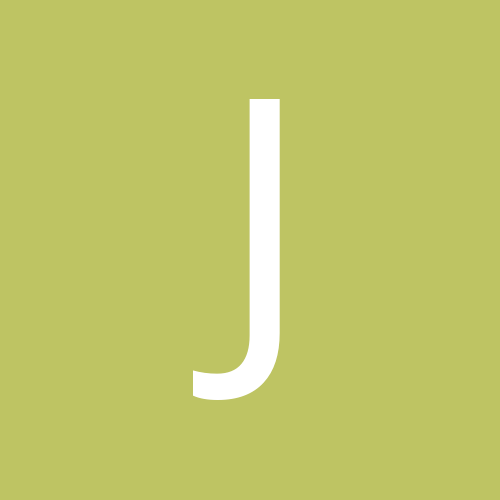 Content Count

26

Joined

Last visited
Community Reputation
0
Neutral
About Jack Liu

Recent Profile Visitors
The recent visitors block is disabled and is not being shown to other users.
What Can I do for U?My friend?

Hi,Larry. I have some sugesstion for development here Aim As a cooperation,aim need to be clearly in beginning specially for turnning point.I think this is very good forum.This is opportunity for CCTV Forum to review.How about portal? Voting Why not give some more voting with variety topics sometime?All guy can discuss into it.This can be about business,adtisment.You can develop it as a feature here. Yup,let's go on for beautiful tommorw. Cheers Jack.Cantonk

Larry, the only real complaint I see about the forum is the post count requirements for posting links and sending PM's. Is there another way to do it? The current system seems to suggest the spammers won. Personally I would rather delete the occasional spam message from my inbox then see the new guys struggle with posting restrictions on the forum. new guys struggle with posting restrictions on the forum? Oh,So " title="Applause" /> Indeed ,I'm the guy you said.

Jack Liu replied to IP-Alarms's topic in Test Bench

I'm just warned. The policy seems to be so suprise. The thing i can sure is advertisement need to be age in this forum.

A resounding no! We had many problems with them shipping the wrong parts. For instance, they sent BNC's for RG-58 after we asked for Plenum RG-59 BNC's. First, they kept saying they were the correct BNC's, even after I pointed out the manufacturer's specs. Then they claimed it was our fault for ordering the wrong parts, despite the fact that we had not specified a part number, just what cable we were using. Then they kept billing us for the connectors after we returned them, even after we provided evidence that they had received the returned parts. On top of that, they were rude to both me and our Accounting Department. It's a "good" experience,hehe,maybe there is some misunderstanding

Jack Liu replied to hardwired's topic in Test Bench

This is Highway 2, Calgary to Edmonton on Dec 4......Crazy!!!!! We have fun are you ? So crazy!!

Jack Liu replied to paparaaaapa's topic in Test Bench

Could I know which supplier you are cooperated....?

virus,Waooo...check your computer first both software. What something different you made in that day?

As a salesman,you can't get 100% customers.What you need is almost.Not everyone is smart and smart client need more personal choice because their strong self-mind.If he knows your secret and supply channel,that's ok.. Your supplier should be monitered on your contract. If to other supplier,it's his issues.you don't be worry. Keep contact and familar with him.Friendship are first step to sales. Yup,just think about it. Jack.Cantonk

All guy are so interesting

I'm not the first. It's indeed created by Mariah Carey.Touch my body...

Can we touch you ? Are u for real Yup,I don't like too many guy together. That's too wild. Let's hide.