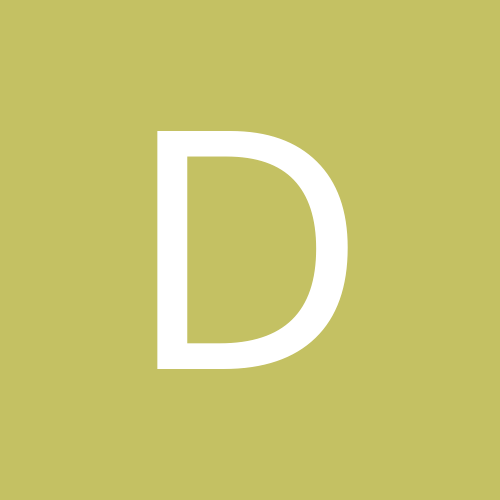 Content Count

41

Joined

Last visited
Everything posted by Dr3am
Just wondering what you guys who have used Dahua products think of there analog and IP cameras? Also what you think of there DVR, NVR, and Hybrid (analog/IP) DVRs? Any and all input is appreciated.

Just wondering what PoE switch would you guys recommend for use with 3 Dahua IPC-HFW3200C and 2 IPC-HDB3200C? I'm looking for a 8 port with all ports PoE so 3 more cameras can be added in at a later time. Most of the ones I have seen online either only do 5 of the 8 ports or are 16 port that does 8 but the IPC-HFW3200C specs say they require 10w per port but the switch output was only 52w total. I am going to be using it on a Dahua Hybrid 16 channel analog + 8 channel IP @ 720p hybrid DVR. I found a switch from Ubiquiti Networks Tough Switch Pro 8 Port which has a 150w power supply with software control for how much wattage each port gets but don't know if it will work with Dahua cameras. I have used Ubiquiti AP's for all my WiFi setups and there products are great, easy to setup, and reliable. Here is a link to the spec sheet. http://site.microcom.us/ts8pro.pdf Thanks to all with input

Just recently installed 32 of them at a business. Mounted them to junction box's in conduit for the exterior of the building. Only thing I didn't like about them is the cheap plastic around case around the eye.

They are just square junction box's found at HD or Lowes. Google it!!!

Sounds like you need a WAYYYYY bigger budget. If you want to run 4 HDD @ 3TB each will run you $500-$600 alone.

I have ran into the same problem with the Cantex brand box's. Depending on how you are getting the Cat5e into the box I use commercial grade clear caulk around the box to mounting surface, Cat5e into the box, and on the cover. I don't even both using there cheap gasket any more. In some cases I have also used it on the camera base onto the cover, usually cheap cameras. Also make sure that the notch on the camera base is facing down. As for the rusted out pigtail you are SOL. There is no possible way to get a new one for a replacement, I have tried with no luck. Only solution is replace the camera. Hope this helps.

Up for sale are 2 Dahua IPC-HDW2100 1.3 MP IP Dome surveillance cameras with 3.6 mm lens. They are used with no damage to them. They where used for about 90 days indoors at a site but replaced with vandal domes per customer request. They have been factory reset and tested using a PoE switch and are guaranteed not to be DOA. These have the latest firmware update on them as well. Selling them for $250 Shipped for both. Paypal only. I will send you an invoice. Message me if interested or have any questions.

Sorry for the late reply. Sold on ebay a while ago.

Dr, do you have a link to the firmware. Their sites search function doesn't seem to be working. Just go to the camera you have and it is located at the bottom of the description.

I have installed a few of these and the 1.3 mp. They have veri-focal lens on them. Looks like it needs to be fine tuned a bit. Double check your setting using the web GUI. Also check if you have the newest firmware on it. They just posted a new one on there web site. Good Luck

All of the commercial grade PoE switch's have an allowance of 15.4 watts per port. Use 2-24 port GBE and 1-4 port GBE Zyxel PoE switch's with RJ-45 SFP's to tie the network together. This way it will be a gigabit network. 50 IP camera's is alot so gigabit will def speed it up. I have done it on a 32 channel setup and works alot faster than the first switch's I installed. Good Luck!!!

You can also take the camera apart and have it powder coated. I have done this on a job that required the cameras to be the color of the home. It blended in well. You can't even notice the home has camera's installed.

I am doing a job next week where 3 of the 16 existing cameras at a property are wired using RG6 coax cable with a security cable 20 AWG wire for power. I need to extend the wire and was wondering if I could use f connectors on both the rg6 and rg59 and use a standard barrel connector to connected them for video? Will it affect the Picture quality? Any and all suggestions are appreciated.

No input? Figured someone has run into this problem in the field. Guess I will just have to use trial and error.

For sale are 2 NEW analog 700 tvl box camera's with lens.One of the lens is 2.8-12mm the other is 3.5-8.0mm. These where extras from a large installation I did last month and don't need them. Picture quality is very good on these camera's and the customer was very happy with them. Selling it all for 200 OBO shipped via USPS Medium Flat Rate Box US only. Paypal only and buyer must pay fee's. If you have any questions please post them on this thread or PM me. Camera Spec's are below. Camera: 1/3 Sony CCD 700 TVL WDR or DWDR 2D/3D DNR DC12V OSD Lens: 3.5-8mm F1.2 1/3 CS DC 2.8-12mm 1:1.4 IR 1/2.7 2MP CS

Used a mic just like that with a IPC-HFW3200C. You will need to run a rg-59 Siamese with rg-59 f connections on both sides from the mic to the cam's audio in and also you will need to hook up the power to a power source as the camera will not power it.

So the NVR will accept 1 audio input from a camera that supports audio input?

According to Costco's website it says they have an audio input with the ones that come with the NVR. Is that true?

Hi I'm upgrading a system at a property that already has 16 cameras using RG59 Siamese cabling. The power supply and DVR are in 2 different locations but the video leads to the DVR need to be extended about 15 feet further than where the old CPU based DVR was located to a rack. What would be the best way to extend the wires without using the BNC barrel connections? A few times I have used those things there is always intermediate video loss. I have even tried ordering different types of barrels from different vendors with the same result. Any input would be appreciated.

I've used it before from the DVR spot monitor output to a LCD TV with a BNC fitting on one end and a RCA on the other to the composite input of the TV. Quality wasn't bad but do you think it will affect the picture quality of the camera's to the DVR?

Nope I'm located in the most Northern part of So Cal.

Also what if I go from the RG-59 to RG-6 dual shield?

That sounds like a good idea. I use the F81 barrels on my satellite installs all the time with no problems. Guess ill pick up some F59 connectors.