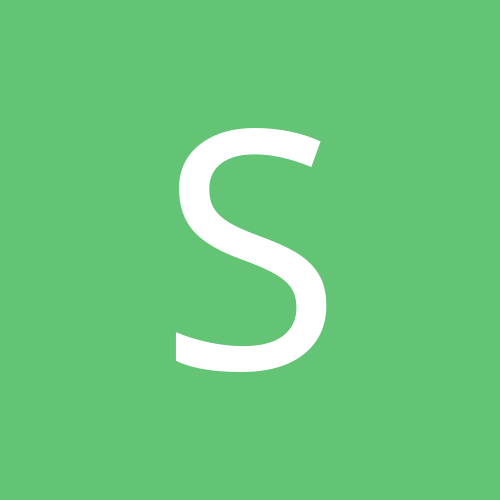 Content Count

36

Joined

Last visited
Everything posted by securitall
+1 For the Revo America systems. It's the only one with a full warranty and audio on all cameras

Hello I will be traveling to Seoul South Korea to find some new suppliers, I was wondering if anyone had recommendations on when to go - or some new companies to find out more about sourcing high quality cameras and DVRs Thanks!

I put it up - if I hold the laser in the lens for 5 seconds, it will burn a pin-hole - and from very close, not very effective!

I have tested this - and it will be posted on our YouTube Channel soon But the first response is correct ! I also did use the Wicked Lasers 1W Laser to test it with! Thanks http://www.youtube.com/user/mysecuritall?feature=mhee

That is only 2 TB - its a good starting point, since it is easy to add or remove space with cloud storage. If costs are an issue - post the prices you're quoted and I will give you a cost breakdown over doing it yourself with a network video recorder!

An IR Illuminating Device in an office, with a Revo 540 TVL Camera --- just showing how strong having an IR Illuminator can be!

Nice DIY Project and setup for your age !

Great idea, I'll try this one!

WiFi isn't usually as safe as a wired connection... Security is all about uptime and not loosing any connections! just my $0.02

Great video about the Xbox's IR's, I guess if need be you can use it to lighten some darkened areas at night instead of another IR Illumination Mount! h

Hopefully get a vandal proof dome that can cover and protect it. Look for something at least with IP66 rating. Thanks!

Beautiful comp. setup --- call yourself new but you can install water cooling? Thats amazing..

One other idea is also to make a fake DVR in place of where someone may think a DVR should be. For example, use an older DVR with extra cables coming out of it going under a piece of furniture or by a wall, and if someone comes looking for your DVR, they will find a fake and leave happy, but recorded. It is similar to the fake wallet trick while traveling on vacation! Thanks SIA

anyways about the signs - I not only display the signs, but also the stickers

Yup, just picked up one for 119.99 1 tb, 7200 rpm that is a great price - i got some for a little more then that today

all of our systems come with a sticker - but many people also install the sign as well i think it comes down to a personal preference

Ha, I also installed one for my parents and gave them an iPhone to watch the cameras make sure she updates the app - there are always new versions coming out

Quite a hard business to get into! IF you need any help or advice feel free to PM me!

I have a couple of the Hi-Tron PTZ's in my office as well - quite nice to setup, and they look good in white as well

420TVL is too low res for that price, or for any good ptz camera!

CNY ends on the 27th! Wait for at least the 26th in North America

Some cables can go up to 1200 feet - but they do need video amps every 600 feet !

Look at the CCD Resolution, as well as something that can do Day/Night - so a camera with IR LEDS ! The other reply about a better DVR is true as well, also make sure to mount them in a good location (IE not looking up at the sky)

I wonder if there could be some weatherproof / waterproof DVRs made... I guess just have to wait for weather proof case fans?