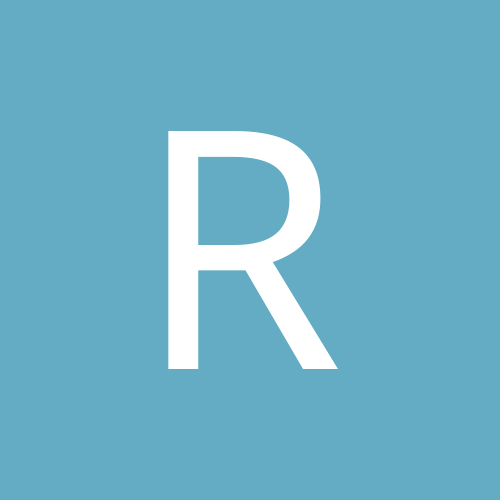 Content Count

28

Joined

Last visited
Community Reputation
0
Neutral
As our customers slowly move from VGA CRT computer monitors to LCD, the number of complaints is increasing. Many are replacing the LCD simply because it frees up desk space not because the CRT is bad. Their digital recorder looked good with the old CRT but terrible with the new LCD. Has anyone found a brand of LCD that will reproduce video worth a darn? I started blaming the DVR until I viewed the same DVR from another office using a CRT instead of LCD. Randy

8 camera, 120gig HD, 120fps. Also does 4CIF for a great picture! Keyboard, mouse, cables, manual & CDs included Only used for about 6 months $ 999.00 OBO

Specifically the TC790-6-1 camera module but others will do. This is for the Generation 2 Autodome and consists of the camera module and bi-phase receiver/driver. Randy

I don't know anything about the GE product. However I have installed many Bosch DIVARs and HIGHLY recommend them!! Unfortunately I have had some trouble with Bosch DIVARs and their G3 autodomes. However I just ordered and Advanced Replacement G3 autodome today August 12 and Bosch was going to send it next day air meaning it will be in my shop August 15 by 12 noon! Not too bad a warranty!

There is a DESA xl which replaces the DESA8. I don't have any experience with the xl but anything would be an improvement over the old DESA8.

Sorry I'm so late replying to the question about DESA. In my opinion, stay away from the DESA!!!! It is a lame peice of equipment that Bosch should be ashamed to have their name on! Otherwise, I am a VERY strong supporter of Bosch and think the DIVAR is the greatest DVR on the market. We sell and install almost exclusively Bosch but the DESA is a terrible disappointment. I have had both Bosch tech support and our manufactures rep agree that the DESA has limited capabilites. Randy

I am attempting to get a Bosch DESA8 to work behind a router. Previously I had the DESA's local IP in the router's DMZ and you can guess what happened. Lots of viruses and spyware!! Bosch gave me a range of ports to forward for live & playback video but it still doesn't work. Those ports are 8080, 8081, and 8083. I forwarded 8080 thru 8085 and still no go. I don't want to put this DESA back in the DMZ but that's the only way I can get it to work. Randy

Use CAT5 and UTP baluns for the video. You might want to use active baluns instead of passive to improve the video quality. If your PTZ runs on the RS485 protocol, 2000' on a twisted pair shouldn't be a problem. Check with the PTZ manufacture to see what they spec for cable. If it is a twisted/shielded pair, then you'll have to run that in addition to the CAT5.

No it doesn't accept IR commands (yet). I was just wondering if anyone has used any of the IR remote control software programs that are being used to remote control a PC for home theater to control a PC with a DVR.

You'll have to download the client software from Bosch first. I would go ahead and buy a DIVAR anyway. The 2 isn't worth the extra $$ since the DVD function is for backing up large files using the front panel keys to do a search routine. The plain DIVAR is a real value though. The remote software is very functional and can change almost every function you can do locally. I have several DIVAR on-line for customers and wish I could let you take a look at one. They're only setup for administrative access however. Bosch was going to put a DIVAR demo on-line a couple months ago.

I have a PC based DVR that controls a PTZ. The PC is downstairs in my office. What I would like to do is be able to control the DVR software upstairs with a universal IR remote control. There is a lot of remote PC controller software available but it appears to be geared more for the home theater/ media center applications. Anyone used it for this type of application?

Yes I have enable the input in software. I have tried both NO and NC (since the Chinese sometimes get things backwards) and niether works. I have tied a pair of wires on the input and still nothing. I can click the AUX output buttons on the screen and hear the internal relays click. My wife is unable to see the DESA at work due to proxy server issues. I can view the DESA fine so I know everything is OK. That is why I thought I could use the healthwatch email feature and simply send her a snapshoot once an hour since she can't get connected to it directly. Can't get that to work either. The next thing I thought I could do as a work around was to grap a frame from my work where I can connect and see the DESA video and send that frame as an email attachment. Can't do that either!!! There isn't a provision in the client software to take a snapshot. It appears I can do no less than a one minute backup of an .avi file to my hard drive then use Windows Media Player to view that .avi and do a frame grap from there. What a joke!!! I've installed and used the Bosch DIVAR and it is an incrediable piece of equipment compared to the DESA!! No comparison!!

Looking for a Desa 8 expert who can tell me how to get the contact closure inputs to work, the health watch email update to work and is there any way to do a screen capture?? In other words, the DESA 8 is NOT what I would recommend. It is Bosch's most pathetic piece of equipment ever built. However I have a customer with one and I need some help. Bosch tech support will be my next stop if I can't find someone on this forum.

Thanks for your reply! Can I connect the RS232 to RS422 converter via twisted/shielded directly to the biphase input of the Bosch autodome?

Has anyone used another manufactures keyboard or DVR to control a Philips/Bosch autodome? I can set my DVR to Bosch to control an autodome but the DVR doesn't have biphase output. Only serial and RS-422. The autodome will take RS232 but the length between the PTZ and the DVR is over 100'. I'm trying to figure out if "biphase" is a complete a separate protocall or does RS-485 work with it?