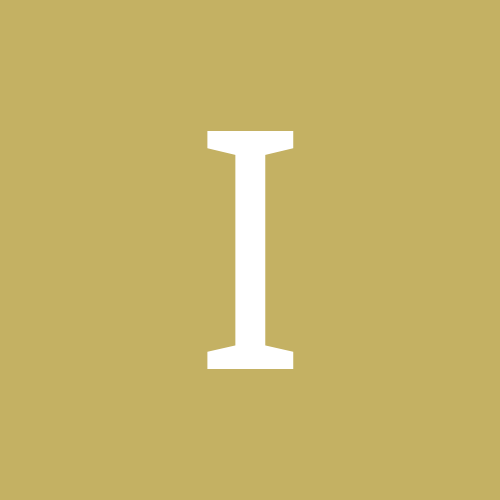 Content Count

22

Joined

Last visited
Community Reputation
0
Neutral
Just listed these for auction. http://www.ebay.com/itm/191785222383

I just posted 2 6480's and 2 NV700Hs for sale in classifieds forum. Just looking for a fair offer. Figured one of my fellow Avermedia fans might want to expand your system. viewtopic.php?f=22&t=38543 Full Gallery.

Hi guys. I'm going to keep it short and sweet. We closed our business down about a year ago and I no longer need the system I built to monitor it. I have 2 Avermedia NV7000H cards and 2 NV6480 Express cards. They worked flawlessly in a supercool server I built by hand. It was overkill for what we needed but since we had the money and we were dealing with some compliance issues, I wanted to make sure this baby ran cool and without problems, which it did. You can look at my post history to see whats what. The 2 6480's were barely used since most of our cameras were IP and I only really needed the extra card to use the Avermedia software. There are 2 software license keys, one on the back of each card. Let me know if you want 1 or all of them. I'm just looking for a fair offer. Check out the retail prices and come up with a fair price. You can pay me via bitcoin, cash or check. Obviously I'll need to wait for the check to clear. Shipping will be $20 and I'll bubble wrap them good and ship them UPS ground insured. If you want them faster and you want to pay for it then thats fine too. If we agree on price, I'll PM you my phone number so you can speak with me in person if you'd like. If by chance one of them doesn't work I'll even send your money back minus shipping costs. I might be able to find some of the accessories and if I do, I will send them along with the cards but just figure on the cards only and think of anything else as a bonus. I've attached a photo with my username for verification as well as a gallery with all images. Thanks. Link to gallery will photos of all cards front and back.

I have the monitor's resolution set to one of the recommended resolutions but the login dialog box and a few other windows don't display correctly. Some windows are open beyond the edge of the monitor and some features, most importantly the "save" or "OK and "cancel" buttons aren't even viewable. In the settings area it's impossible to change settings because the "OK" and "cancel" buttons aren't viewable. Some other info gets cut off too. Any insight into this? I can't even drag the window over to see these items.

Just got my new system up and running. Xeon 3400 processor with a Supermicro server motherboard and 4 gig ram. 2 NV6480 cards and 6 TB of storage with soon to be 20 cams. I just updated the Android app on my EVO. Even with crappy Sprint service each cam loads in about 2-4 seconds over 3G. Over wifi is even better. No hickups or freezing. Seems fast and stable.

Not very excited to hear that. I've built but haven't tried hooking up my new server I built; A xeon processor, 2 NV6480 cards and Windows 7. Haven't had much success using the Android App but I may not have the router, etc configured properly. hi. ICUUCME. aver cards have no problem being used on windows 7 at all. but the APPs are port reliant. for iphone and android you ports need to be 5550. Thanks Tom. Curious. Have you used Tiny Cam Monitor for Android app? EDIT* Just accessed my Aver DVR (NV7000H) using Tiny Cam Monitor via 3G network on Sprint (which is horrid) but only camera 1 showed. Tried accessing the DVR with Aver's Android app but wouldn't connect. Don't know if it would be different if accessing via wireless broadband.

Not very excited to hear that. I've built but haven't tried hooking up my new server I built; A xeon processor, 2 NV6480 cards and Windows 7. Haven't had much success using the Android App but I may not have the router, etc configured properly.

I can't attest whether or not they will try and fix everything but I'm not even a surveillance professional and they have been very good about responding to my emails and questions. I'm an end-user. Maybe actual requests to fix bugs is different but I was impressed with the service and attention considering I'm not buying many products from them.

I am building a 24 camera rig to use 2 Aver 6000 series cards. All cameras will have varying FPS, record times, quality , etc. I'd like about 6 months of recorded video before overwriting. Using a Xeon processor and server motherboard because reliability is very important so the little added expense is worth it knowing the processor and MB can handle the heat and non-stop processing. Will the RAID 5 setup with four 1TB 7500rpm drives be fast enough?

Hey guys. I have a system I built using a quad core processor, few gigs of ram and a few TB worth of hard drives. I've been using 8 regular cameras plugged into an Avermedia NV7000H card. I tried adding new additional Vivotek IP cameras to the system but the Avermedia software won't allow me to add additional cameras. I can only use as many cameras as the card allows, which is 8. I need to add approximately 12 additional IP cameras to the 8 existing hard-wired cameras I already have. Is there a way I can continue using the NV7000H card with other software and add more cameras? What is the best way to proceed using the current server? I also need to be able to view the camera's via Android and iPhone. Thanks for everyone's expert opinion, I really appreciate it.

Thank you very much for your reply tomcctv.

Please point me in the right direction. I need to expand my current system. I have a system I built with dual-core processor, plenty of RAM and an Avermedia NV7000H hardware compression card running 8 cameras. I also have an additional NV7000H card to use if need be. I'd like to add 8-12 more cameras, preferably IP based cameras, some wireless. Is there software that can use the NV700H video streams as well as the new IP cameras? I have several terabytes worth of hard drives to put into the system and I'l like to have one universal software to administer the various video inputs. Please let me know if this is something that can be done and which software/hardware sources I should consider. Thanks.

Thanks Rory. The audio alert would helpful because I'm going to be monitoring a warehouse , primarily at night. When people break in they usually do it by cutting a hole in on eo fht warehouse walls (metal). Depending on the ability to adjust audio sensitivity we'd be able to be alerted to the break in before they actually made it in to the warehouse. After getting the audio alert that sounded like a break in I could log in and see what was actually going on. The police are right down the road and could be dispatched quickly. Thanks again.

Thanks for responding Verite. What kind of warranty does your card carry?

I should add that I am considering the Geovision GV-1000. Does it come with the software I'll need to operate it? Will it's software communicate with a modem to dial out and alert me to motion or sound? Thanks.